'The Pale Blue Eye' Review – One of Us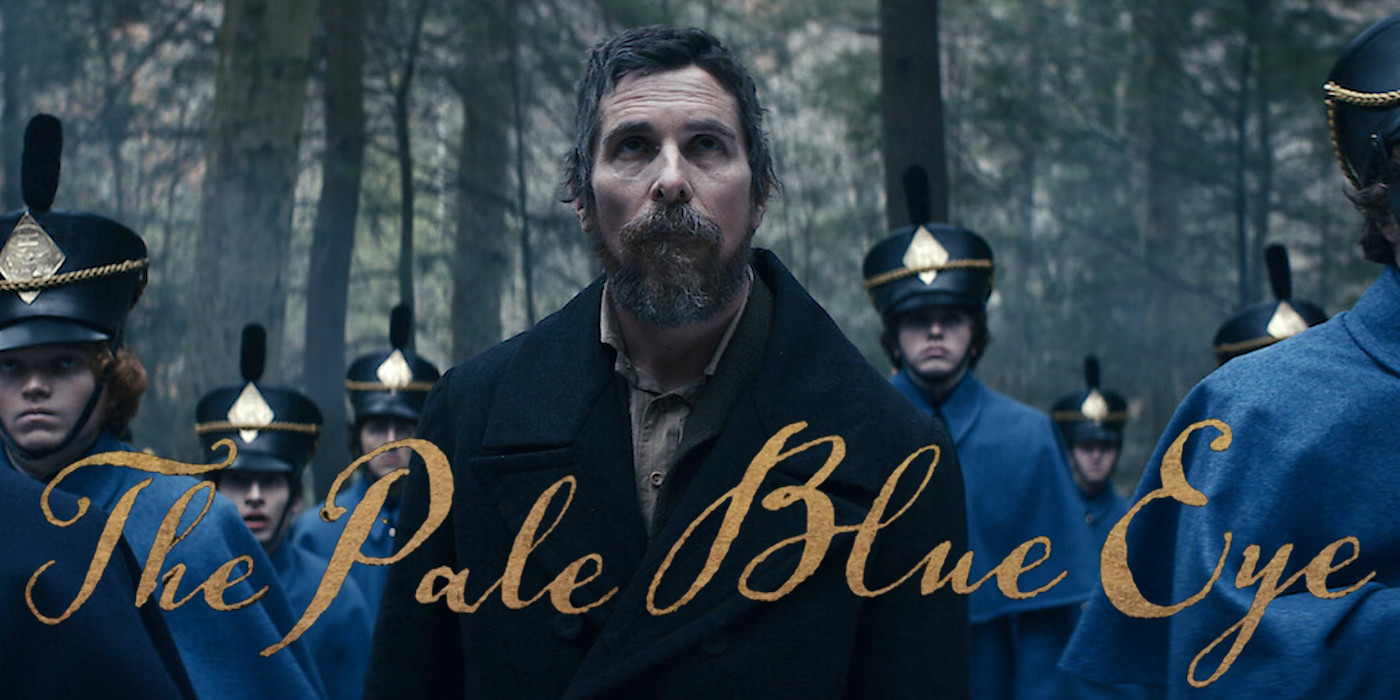 Is Edgar Allen Poe a worthy detective? Check out the One of Us crew's The Pale Blue Eye Review review.
There will always be a willing and vivacious audience for the bloody twists and turns of crime dramas. Netflix could indeed indulge in presenting an offshoot streaming service with its abundance of murder serials, documentaries of men with malicious intent, and motion pictures of scandal and treachery. But what does this tale of woe entail? Well, allow us a brief synopsis of the lore.
It's 1830. Alcoholic retired detective Augustus Landor (Christian Bale) is asked by the military to investigate the hanging of Cadet Leroy Fry at the United States Military Academy at West Point, New York. Landor is a widower who lives alone since his daughter Mathilde ran off a few years previously. This murder leads our crack investigator onto a path of the occult and other murders that could possibly be connected. It could even mean evidence of a serial killer, which Landor tracks with the help of a young cadet with an aptitude for murder mysteries. A cadet named Edgar Allen Poe (Harry Melling).

The Pale Blue Eye Review
So, as Rae, Matt, Eliot, and T.C. gather in the Screener Squad drawing room before the warmth and security of the fire to discuss The Pale Blue Eye, they attempt to keep spoilers to a minimum.
Credits:
T.C. De Witt
Lyrae Anderson
Matt Foster
Eliot Nelson
Podcast Link – Subscribe on Apple Podcasts
We are The US – We are one- Geeks of the world, unite!
For too long, the geek community has been divided. The internet has furthered this division by dedicating sites to just one subset or another. We don't believe in leaving you out. We're not going to tell you if you're 'cool' or 'uncool' based on what you're passionate about. We believe in mutual respect and sharing our geekdoms with each other. We believe in having a hell of a good time. Does this sound like you?
In that case, you are ONE OF US. Join us on Twitter and Facebook!