'Final Fantasy XVI' PS5 Release Date Revealed; Bad News for PC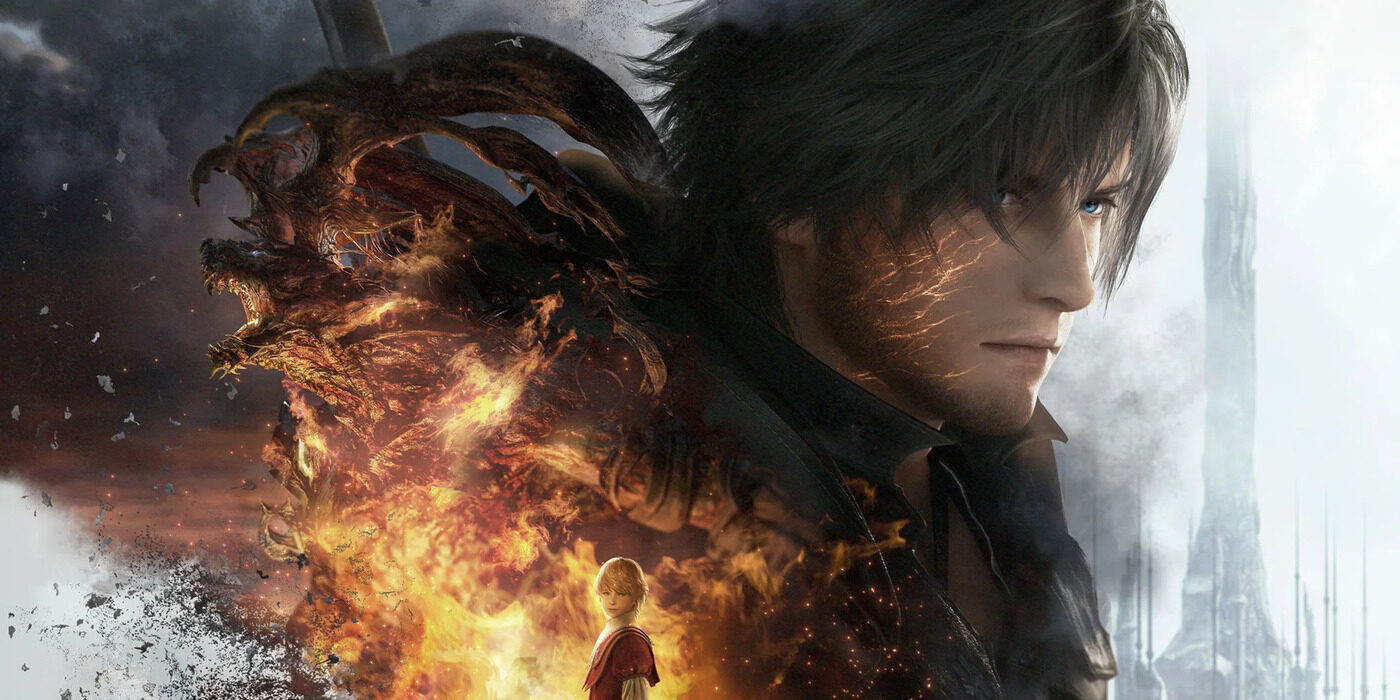 Final Fantasy XVI is on track to be released on time for PS5, PC version future uncertain
Final Fantasy XVI is the next title in the long-running Final Fantasy series. Players take control of Clive Rosfield, who is on a quest for revenge after an attack on their kingdom that cost him everything he held dear. The game is set to be more action-packed and gritty than any Final Fantasy game before. The gameplay for the game has more in common with God of War than the old turned-based days of the JRPG's past.
The game's release also is a 6 month-timed exclusive for PS5 and is set to be available for other platforms once that expires at the end of 2023 with the only one confirmed being PC in the first trailer. Last month, Final Fantasy XVI producer Naoki Yoshida tried to convince everyone the PC version of Final Fantasy XVI didn't exist. Yoshida has since had a change of heart on this as well as giving updates and more info on the game.
PS5 Release Looking Good, PC Version Still TBD
Square Enix held a press event in New York earlier in the month to discuss the game in more detail and show off the game. Polygon reported that Yoshida is incredibly sure this time that their newest game will not be delayed.
"I know Final Fantasy games can get delayed at the last minute….,but unless a meteor falls on Japan, there will be no delay."
Yoshida is of course talking about how often Square Enix games get delayed at the last minute. Kingdom Hearts 3, Final Fantasy XV, and Final Fantasy VII Remake are just some of the many games that have been delayed over the years. It would make sense that he would want to ease people's suspicions of an on-time release date. 
During the presentation, the producer had a lot to say about the PC release he denied last month existing. 
Naoki Yoshida says Final Fantasy XVI PC version will not be ready in 6 months after PS5's release (PS5 version has a 6-month timed exclusive)

Translated from https://t.co/oc3izIeSMZ pic.twitter.com/bRPdts7rjP

— Wario64 (@Wario64) February 28, 2023
Subscribe to our newsletter!
Get Tabletop, RPG & Pop Culture news delivered directly to your inbox.
Everything he states makes sense when it comes to the release of Final Fantasy XVI and the Sony exclusivity deal. Sony paid top dollar for this and the studios are doing everything they can to make sure the game runs smoothly and plays amazingly on the PS5 hardware. Optimizing a game for the PC for it to come out exactly 6 months later would not be worth it in the beginning, middle, or even close to the end of development.
It is great though that they acknowledge the PC version exists since they want gamers to prioritize the PS5 edition first. Sales, after all, is very important to Square Enix leadership and they don't want to just outright say a release date for PC players to set their calendars to until they are ready.
Gritty Final Fantasy
The Verge reported Yoshida spent much of the event also showing off to the press how much more combat-oriented and gritty Final Fantasy XVI would be than past games. When discussing the grittier tone of the game, Yoshida had this to say-
"The past 10 or so years of Final Fantasy has been about how bright the series is. You still have these dark themes about how we're going to save the world. But then it's like you have these kids that are in their teens running around saving the world, having fun and going fishing and things like that, even though the world is supposed to be ending. And so there's not a sense of reality."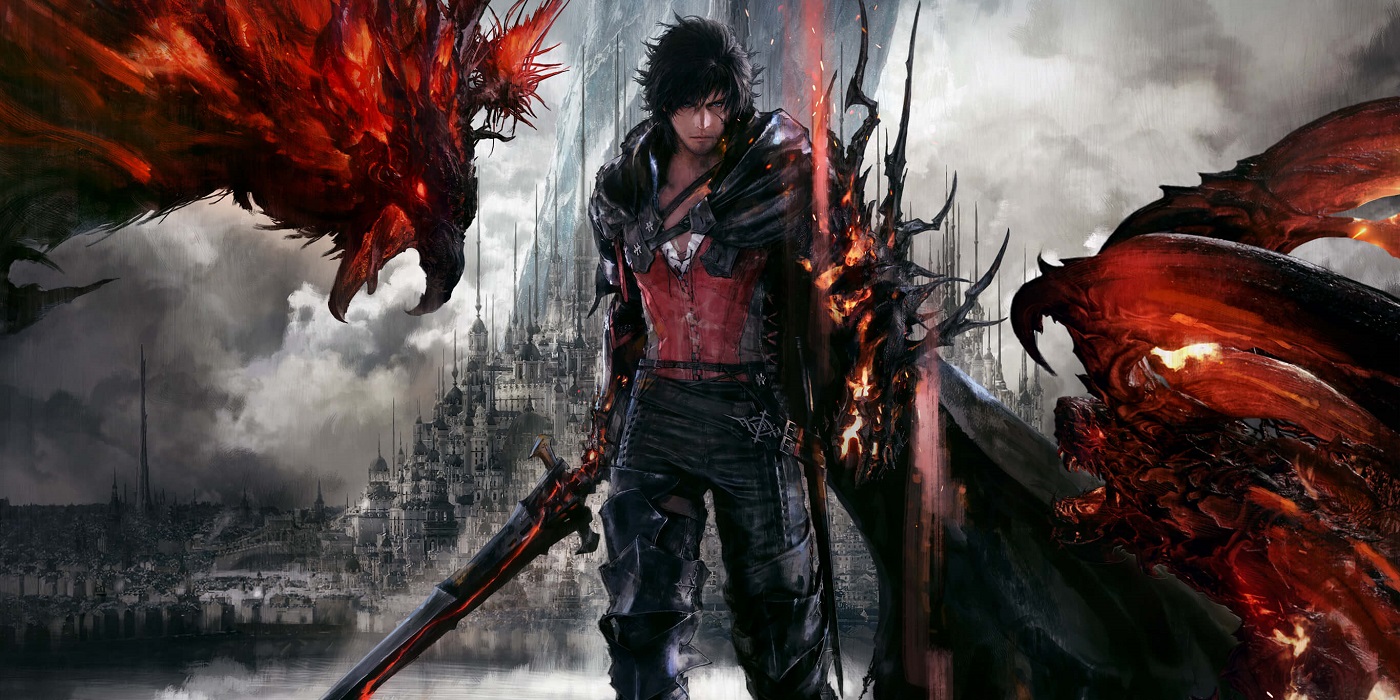 The developers want to get in on the audience maturing with their games. God of War is a great example where the series was not about the story and more about the flashy combat. Once it reached the PS4 though, it evolved into the beloved story and gameplay games they are known for now. Yoshida also mentioned that Final Fantasy fans are not as into teenagers saving the world as they were when they were younger.
"We've seen that our fans are distancing themselves from the series," "There are not as many people playing the series as it's gone on. Those numbers are going down."
Ash Parrish of The Verge got to play a demo of the game at the event noting that the combat was flashier, more cinematic, and combo-focused in its mechanics. It streamlines much of how Final Fantasy XV and Final Fantasy VII in its approach to real-time combat instead of the turn-based combat the series is known for. It is designed to be much more accessible to wider audiences with Yoshida comparing the game to the recent God of War Ragnarok. 
Hopefully, Square Enix doesn't go too far and loses track of what made Final Fantasy special. A world of magic, chocobos, moogles, and optimism in the face of despair will always be more what I'd like than gritty realism any day.
Final Fantasy XVI is set to release on PS5 on June 22nd
"The legacy of the crystals has shaped our history for long enough" – FF16