'John Wick: Chapter 4' Review – One of Us
Is the hype earned? Is this the best action movie of the last 20 years? Check out the One of Us crew's John Wick: Chapter 4 review to find out.
Well, Mr. Wick has himself in a helluva pickle. The high table of assassins has a huge bounty on him, spearheaded by the Marquis Vincent de Gramont (Bill Skarsgård) who has been given carte blanche to take down Wick however possible. Pretty much every assassin in the world (which, as near I can tell, is about half the population of the Earth) is on his tail and his allies are few and far between. With some advice from those allies, John puts together one last desperate plan for survival, using the archaic rules of the game against the table itself.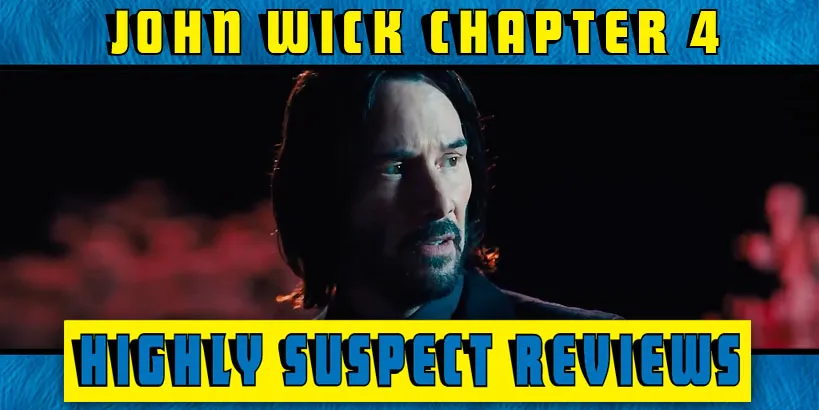 John Wick: Chapter 4 Review
But who cares about all of that? You want to know if the action delivers. Whoa boy. It seems like Stahelski saw the Raid movies, and said: challenge accepted. Chris, Wright, Drew, and Ben call out John Wick 4 for what it actually is and boy do they get excited doing it. Check out their review here.
Credits:
Wright Sulek
Ben Glasthal
Drew Tinnin
Podcast Link – Subscribe on Apple Podcasts
We are The US – We are one- Geeks of the world, unite!
For too long, the geek community has been divided. The internet has furthered this division by dedicating sites to just one subset or another. We don't believe in leaving you out. We're not going to tell you if you're 'cool' or 'uncool' based on what you're passionate about. We believe in mutual respect and sharing our geekdoms with each other. We believe in having a hell of a good time. Does this sound like you?
In that case, you are ONE OF US. Join us on Twitter and Facebook!