Kickstarter Highlights: Adventure in a Castle Mimic, Plus Innovative Hobby Tools and More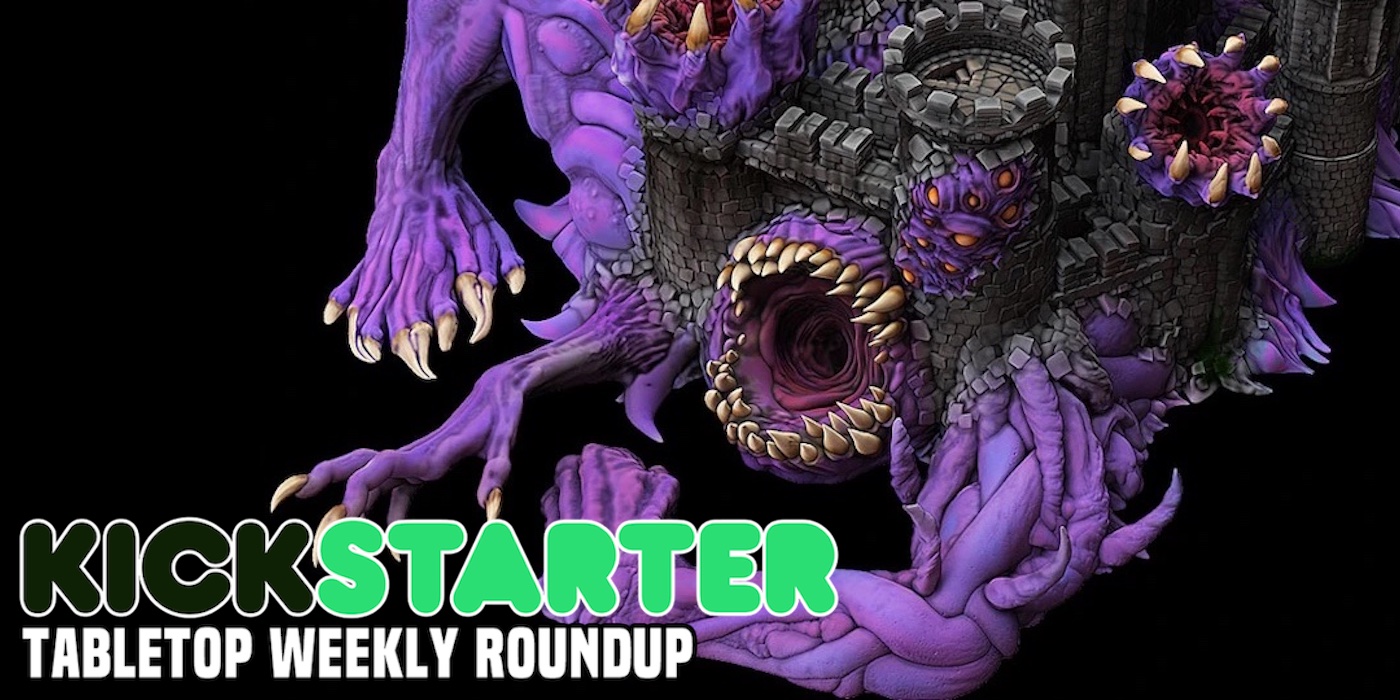 Come check out this week's batch of crowdfunding and Kickstarter highlights – including board games, card games, RPGs, and STLs!

Elves of Blackmoss Woods: A 3D Print Ready Adventure
Our goal is to help every DM, wargamer, and tabletop skermisher create unforgettable tabletop experiences. We design high quality models that produce great results on any 3D printer. This set comes with:
3 Massive Setpiece Trees: Standing up to 22″ tall and 22″ wide, these multipart kits add verticality and a dynamic combat space to your encounters
Included Adventure: Playtested statblocks, ample lore, NPC cards, magic items, monster descriptions and more
32 Minifigures: The last of the Elven fighters and all monsters needed to run the adventure, beautifully sculpted and ready to print with a resin printer
Battle Maps: All Pledges include files for modular battle-maps, perfect for digital or printing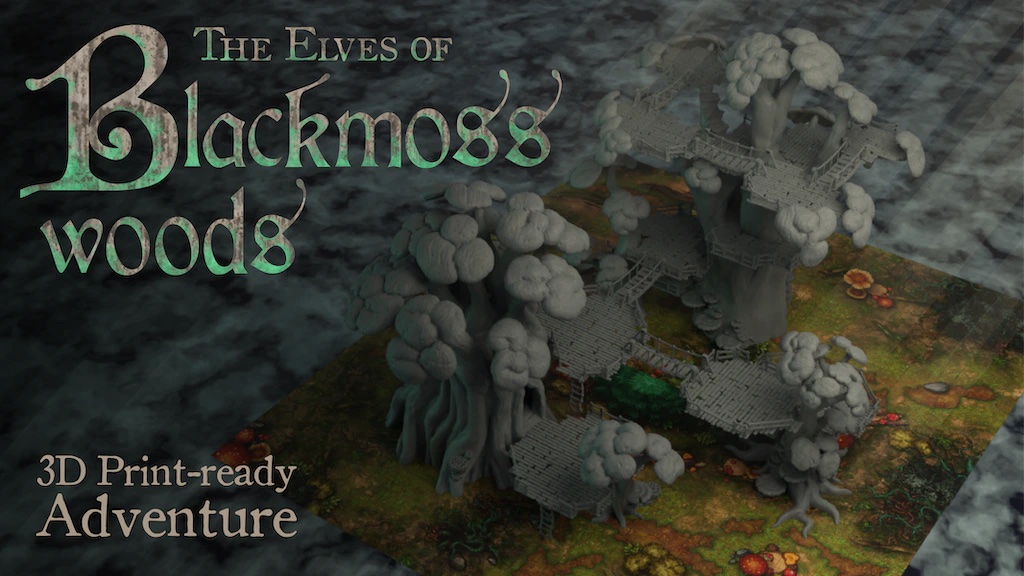 From the Moon
Humanity is on the verge of collapse, committing its dwindling resources to try to colonize the Solar System. The lunar base is the launchpad for missions to colonize Titan, Europa, and Mars. As the leader of a newly created faction, recruit your astronauts and customize your teams to optimize your actions and harvest lunar resources. Participate in the preparation and launch of 3 missions to save humanity.
Innovative Painting Tools from Game Envy
The new additions to Game Envy's line of high-quality, versatile miniature painting and art products include the All New Pop-Up Rinse Cup, Magical Sinking Brush Scrubby, andPhalanx SQUAD 3-Brush Variety Set, which includes a #00 Nylon Brush, #2 Sable Brush and a Small Dome Drybrush.
The Lazy DM's Forge of Foes for 5e
This week's header image is from this campaign.
Built for the Lazy Dungeon Master, Forge of Foes is a 128-page hardcover book and PDF focused on helping you build, customize, and run monsters for your 5e fantasy roleplaying games. Like the material found in Return of the Lazy Dungeon Master, The Lazy DM's Workbook, and The Lazy DM's Companion, Forge of Foes gives you the tools and guidance to help you easily run awesome monsters in your games.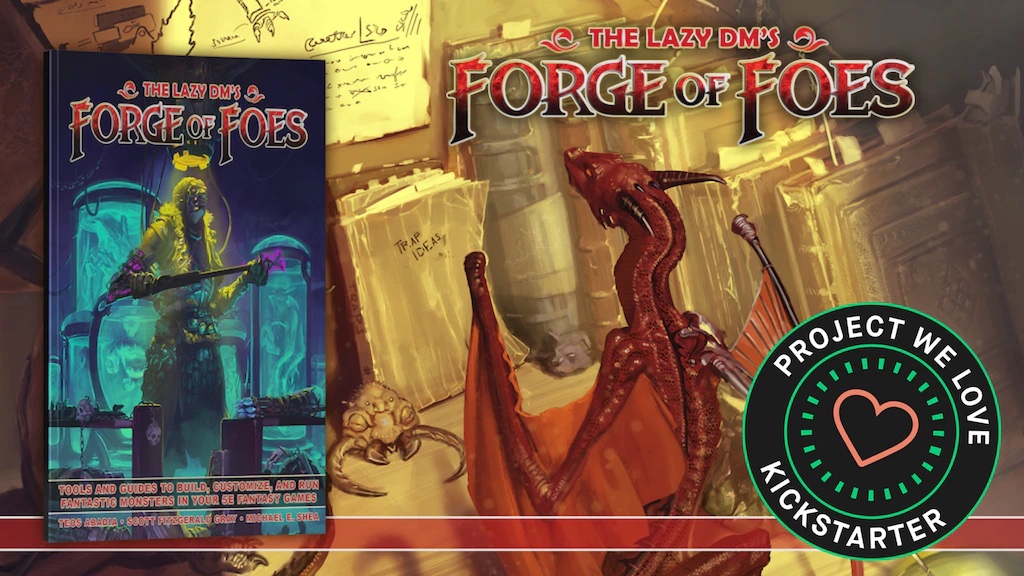 Attack of the Castle Mimic – STL