The 'Star Wars'/'TMNT' Crossover That Could Have Been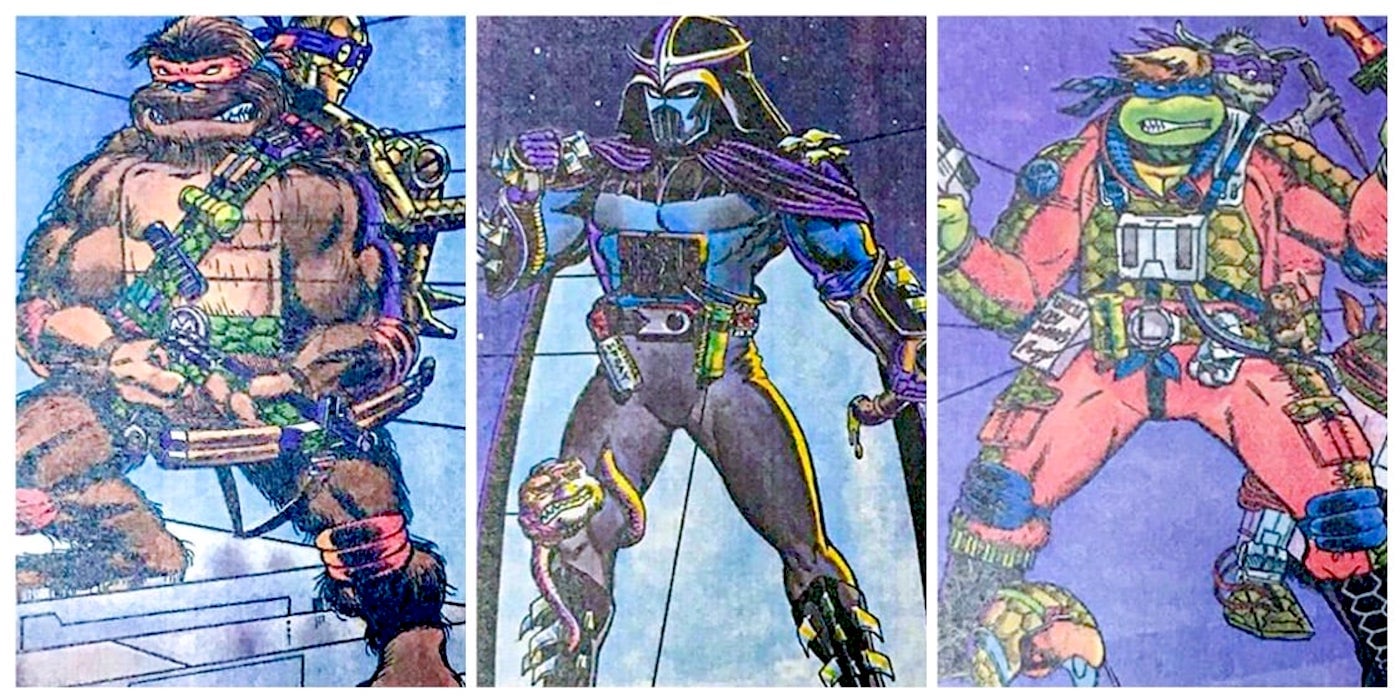 In a galaxy far, far away there were almost pizza lightsabers, TMNT/droid hybrids that wear masks, video camera blasters, and Chewie snacks.
The Teenage Mutant Ninja Turtles somehow find themselves interacting with everyone from across comics and manga. The heroes in a half shell have had multiple cross-overs in comic books, working with and fighting against famous characters – including Batman, the Power Rangers, Hellboy, Star Trek, and even Garfield. Pizza and Lasagna are close enough… right?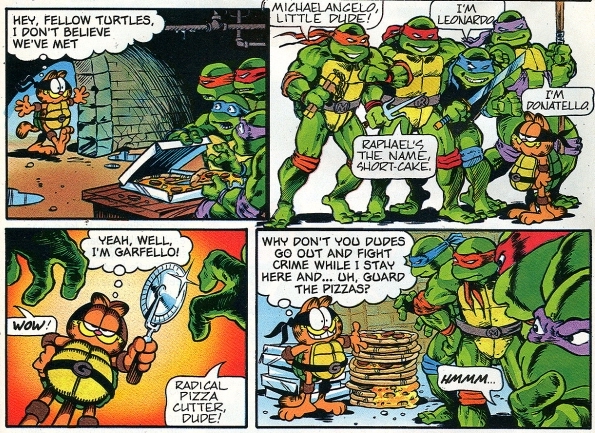 Star Wars/TMNT Action Figures
Before the advent of Angry Birds, Minecraft, and Roblox, action figures were the rage with the youths. Me. I was the youths. Every afterschool show had a line (or several) of action figures. In the late 1980s, TMNT was a phenomenon. There were live-action movies, animated shows, toys, a song by Vanilla Ice, the works.
Around that time, Kenner let their Star Wars license lapse. Playmates pitched some ideas to see if they could pick it up. One of those ideas was a line of TMNT/Star Wars mash-ups. Pizza and ooze lightsabers, laser crossbows made of nunchucks, turtle shells on everything (including R2D2), and a bunch of other weird choices that manage to look pretty awesome.
Playmates didn't get the deal, but the concept art by TMNT artist Michael Dooney survived.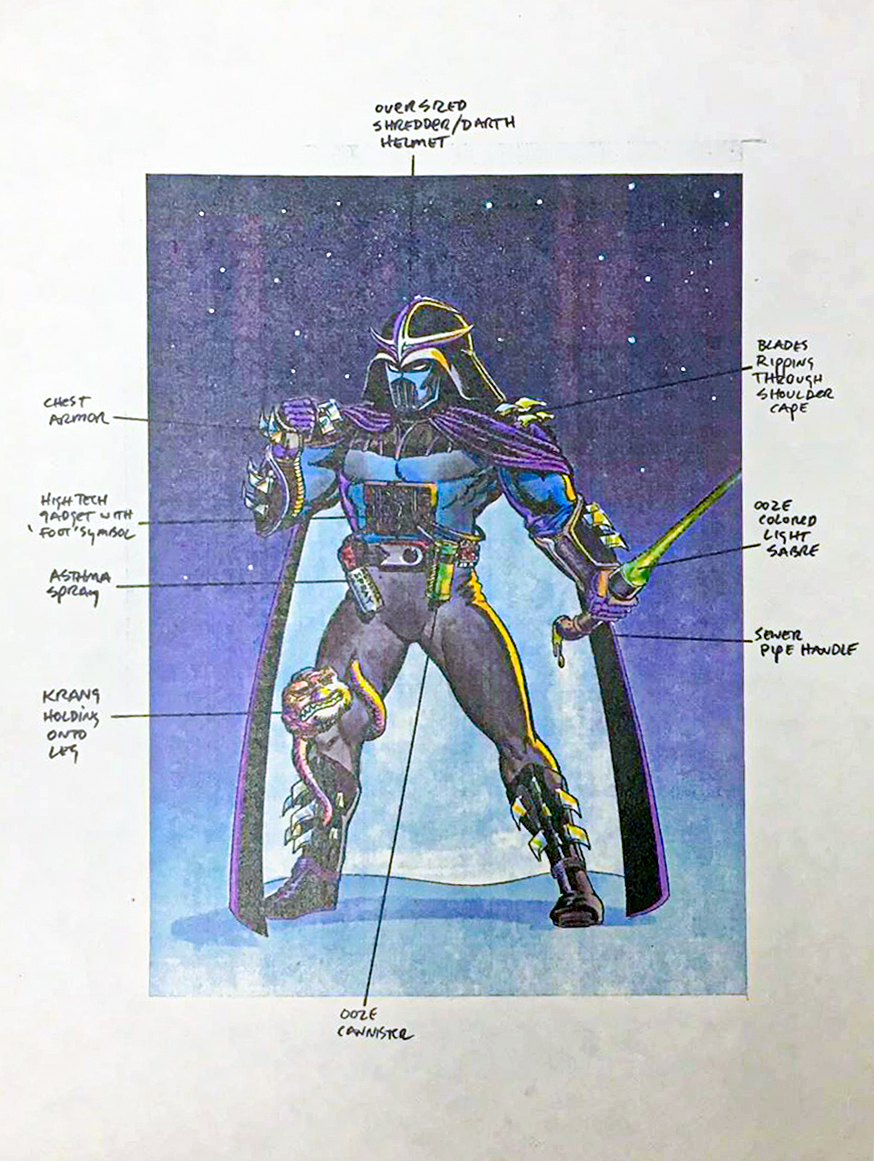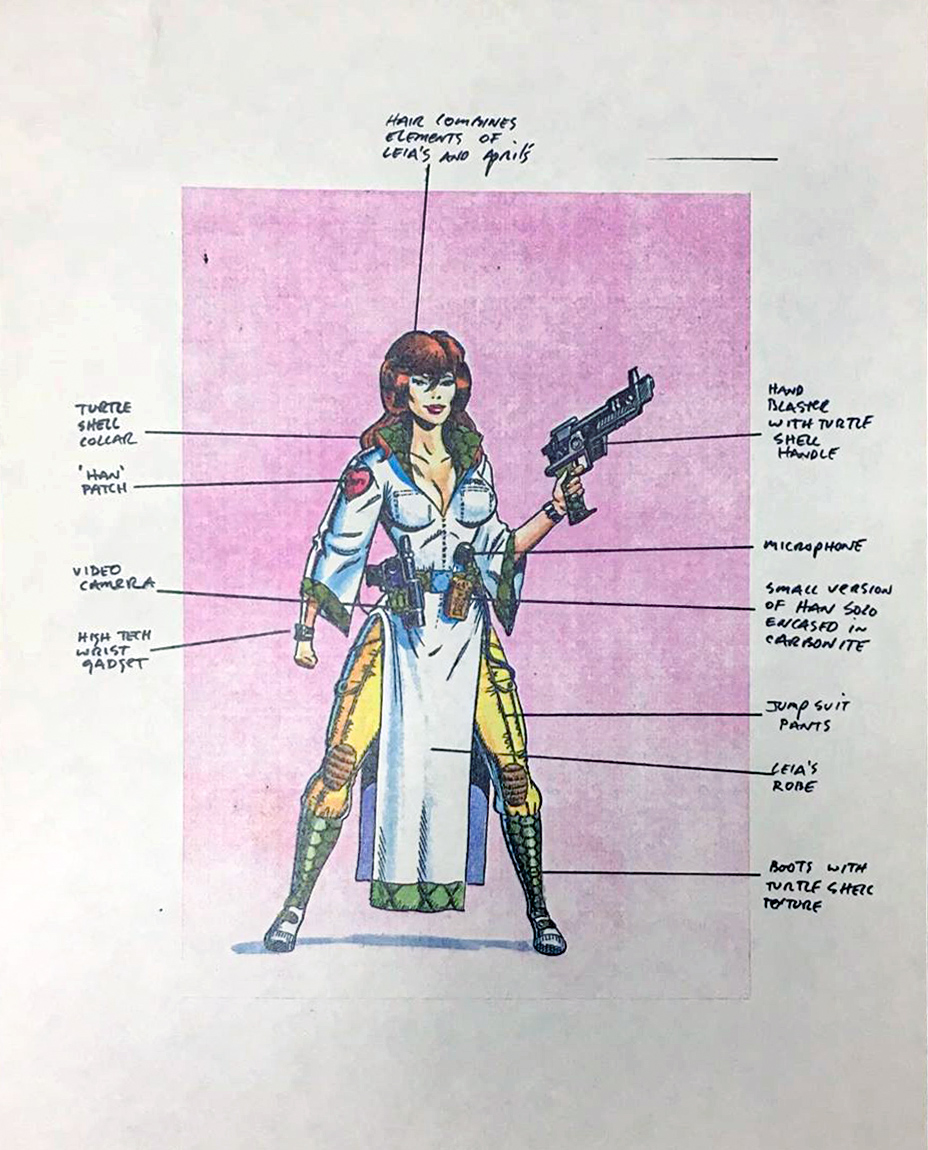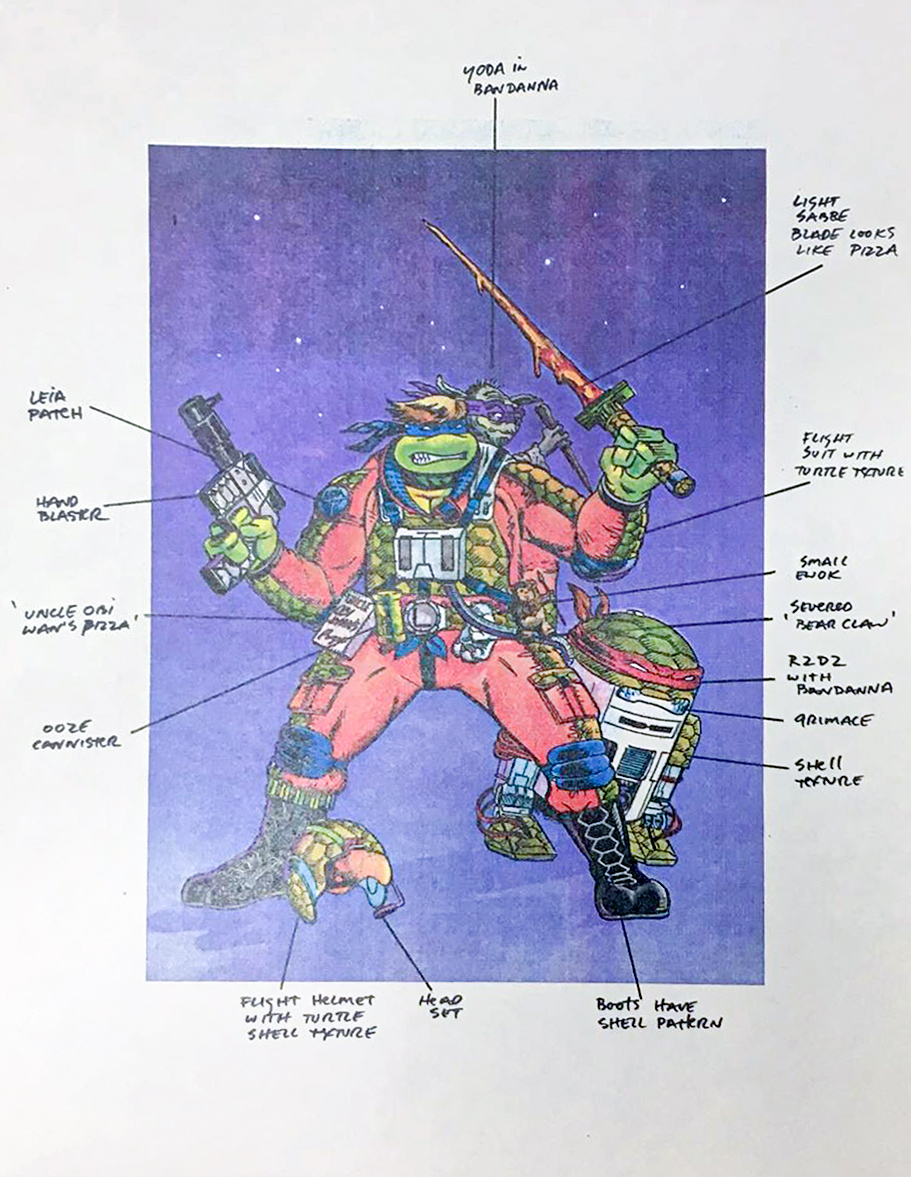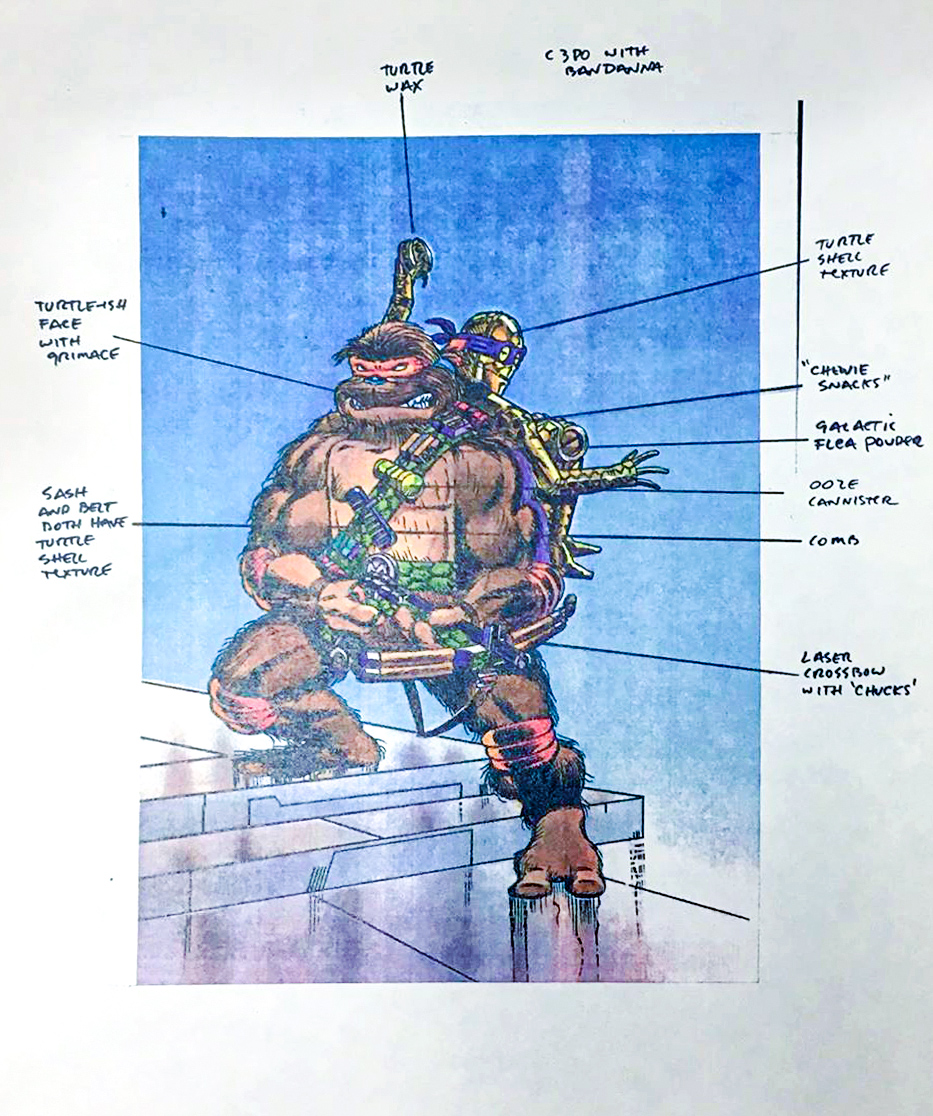 Subscribe to our newsletter!
Get Tabletop, RPG & Pop Culture news delivered directly to your inbox.
Some industrious fans have created Playmates-style action figure prototypes based on the art. Including Chewy with C3PO, Krang being toted around by an AT-ST, and a sweet-looking Darth Shredder that I'd love to have in my collection. What TMNT mash-up would you be happy to buy if it were available?
View this post on Instagram
View this post on Instagram