Warhammer 40K RPG Humble Bundle Opens Up Dark Heresy, Black Crusade, and Only War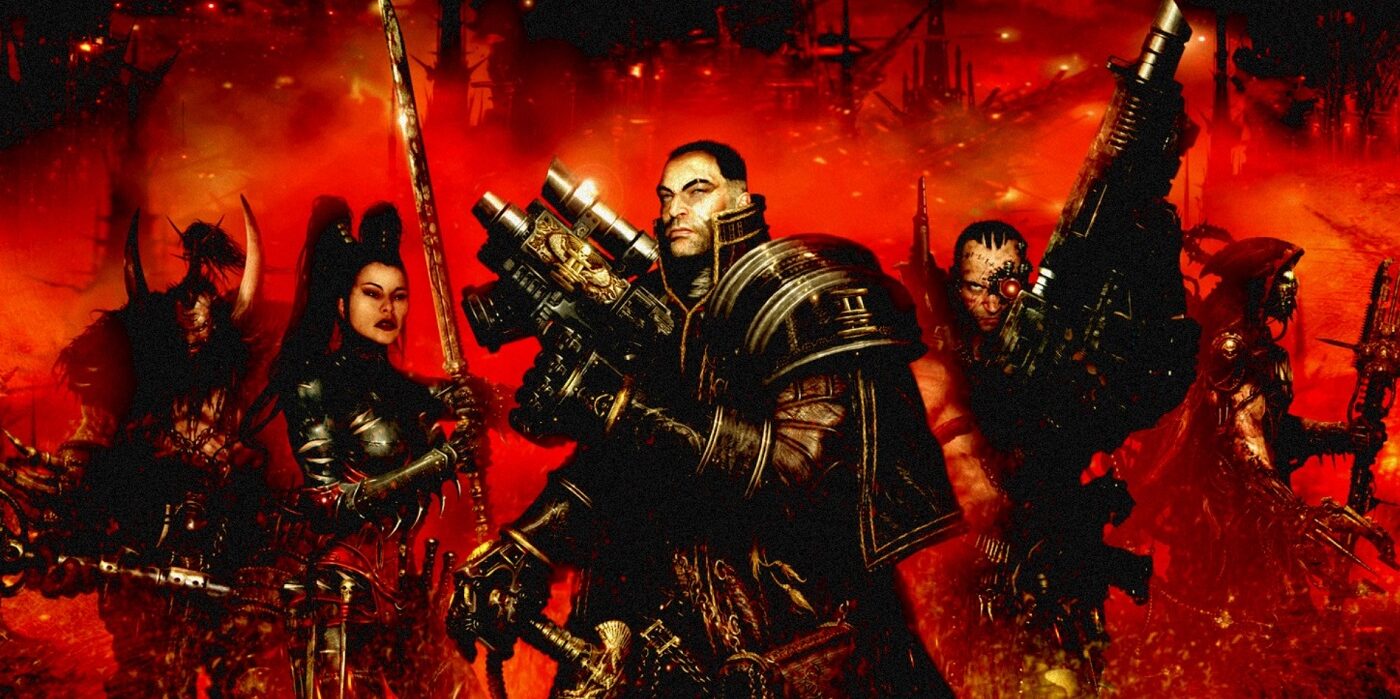 A new Warhammer 40K RPG Humble Bundle opens up classic RPGs from the grim darkness of the 41st millennium, from Dark Heresy to Only War.
Roleplaying games have a storied relationship with the grim, dark world of Warhammer 40K. From the recent Wrath and Glory to the earliest days of Rogue Trader, exploring the wealth of Warhammer 40K's galaxy plagued by war and war alone has been a time-honored tradition.
For many gamers, it started with the Dark Heresy system. This was an RPG that cast players as the retinue of an Inquisitor tasked with seeking out heresy wherever it takes root. Later, came other books which supported other styles of characters in the same setting.
Perhaps the most infamous one was the Only War book, which delivered all the thrills and character-burning lethality of a member of the Astra Militarum back when they were still known as the Imperial Guard. But if you prefer your characters to "live" you could also play as a disciple of the Chaos gods in Black Crusade. All of these are available in a new Warhammer 40K RPG Humble Bundle that benefits Children's Health Ireland, a charity dedicated to supporting sick children and their families in hospitals and urgent care centers.
Warhammer 40K RPG Humble Bundle – Dark Heresy, Black Crusade, and Only War
Get the Warhammer 40K RPG Bundle here!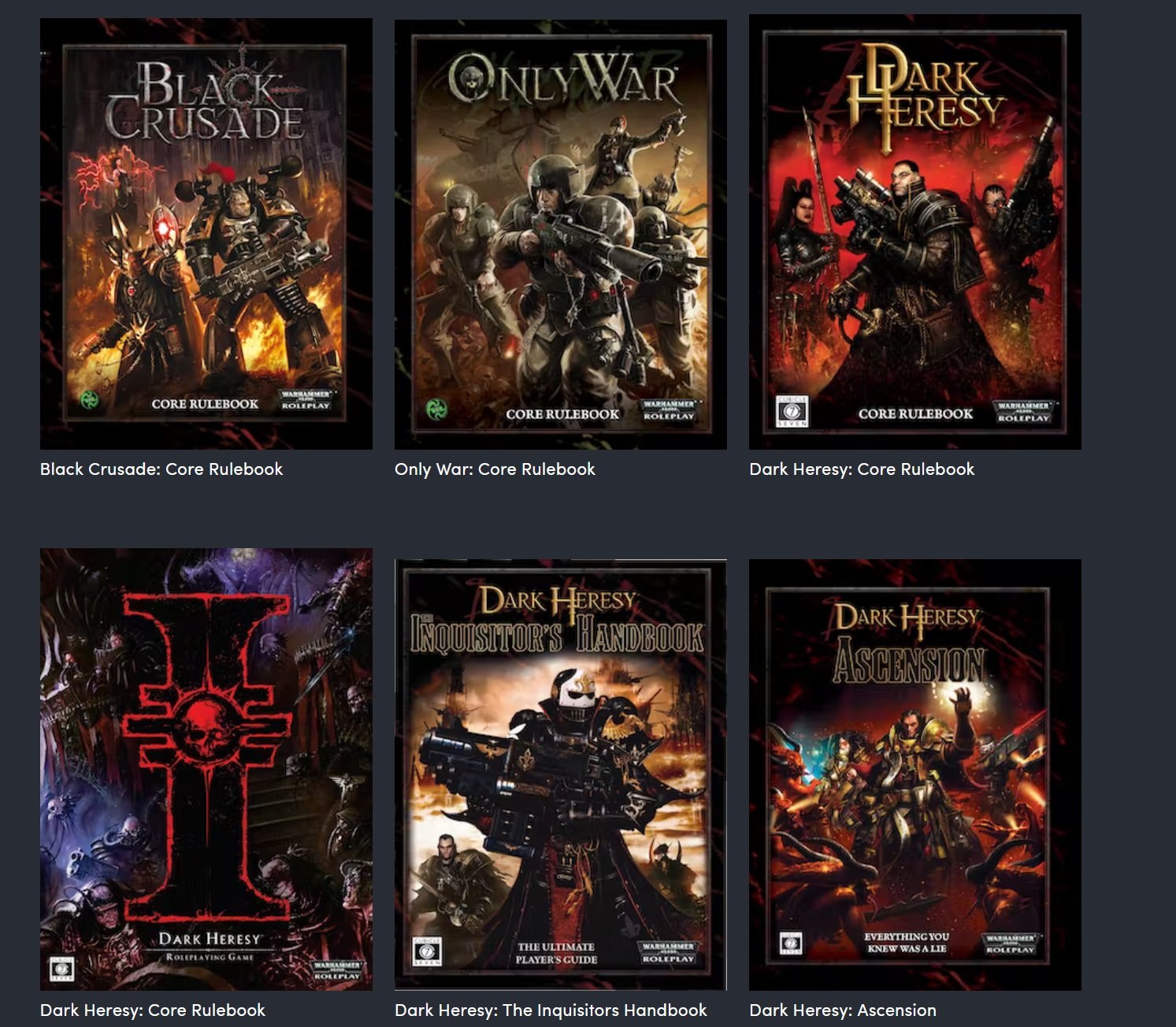 Explore the darkest, most brutal corners of the galaxy in three distinctive role-playing games set in the grim future of Warhammer 40,000! Featuring 40+ essential rulebooks and supplemental tomes filled with new possibilities for characters and campaigns, this library will fuel your own tales of conflict between the Imperium and Chaos for eons to come.
Root out the vile corruption that threatens humanity as an Acolyte of the Inquisition in Dark Heresy.
Hold the line against the coming night as a brave member of the God-Emperor's Imperial Guard in Only War.
Become a Disciple of the Dark Gods and spread terror across the stars in Black Crusade.
Experience the vast universe of Warhammer 40,000K Roleplay from whole new perspectives, and help support Children's Health Ireland with your purchase.
As always, these come with different tiers. For as little as $1, you can unlock a total of six different adventures set in one of the three main RPGs.
At the $15 tier, you unlock the Game Master guides for Dark Heresy, Only War, and Black Crusade. As well as some sourcebooks that expand your options.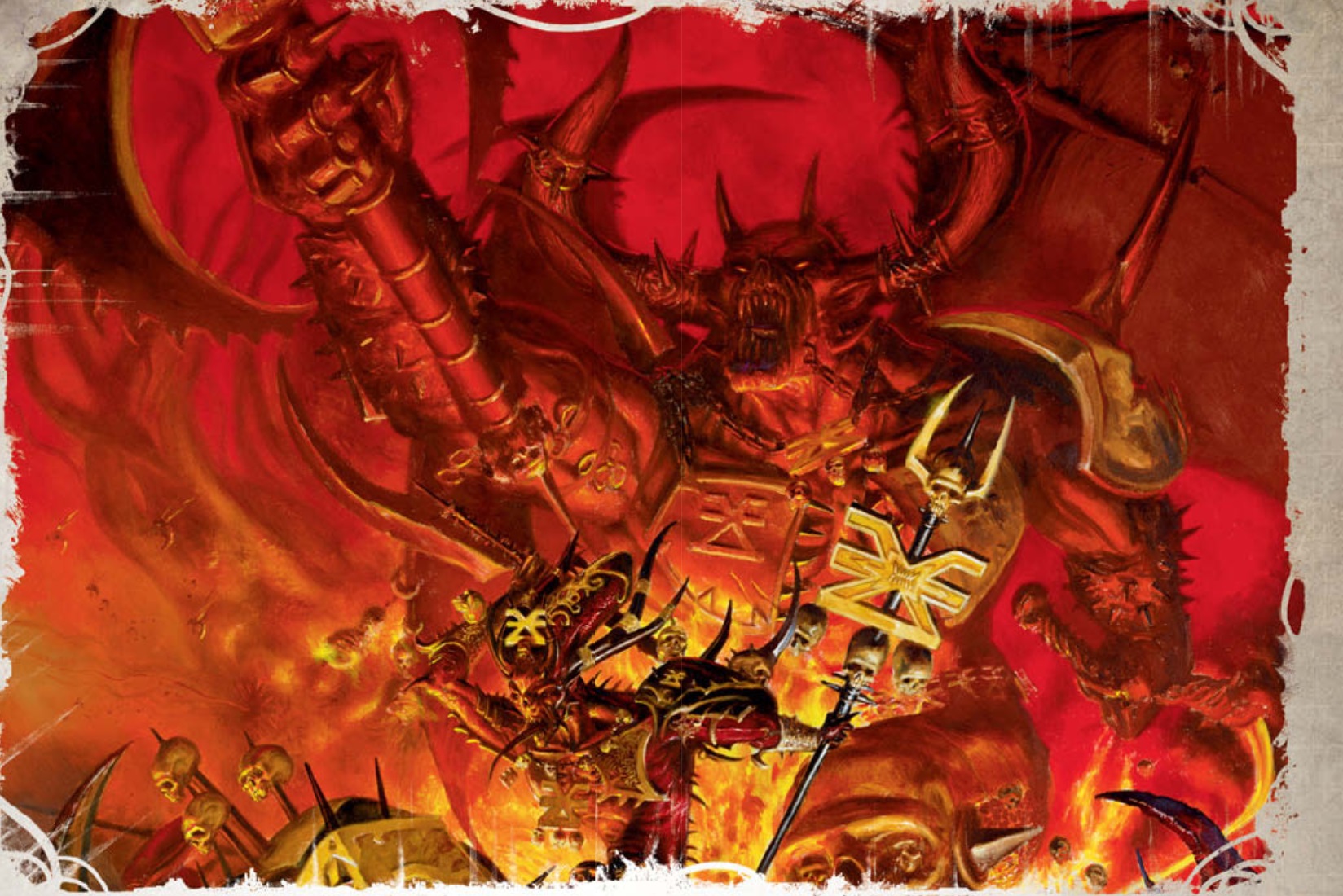 But the biggest, most appealing tier is the $25 tier, which again, benefits Children's Health Ireland, and unlocks the full 46-item bundle, worth an estimated $743. Here, you'll not only find the Core Rulebooks for each of the three settings, but you'll also find a wealth of player expansions, including books for playing as Inquisitors, Heretic Astartes, and hapless soldiers of the Imperium.
Subscribe to our newsletter!
Get Tabletop, RPG & Pop Culture news delivered directly to your inbox.
All of which can be yours if you snag the bundle before it vanishes.
Time to go see how many Only War characters I can churn through in a single encounter again…