'True Detective: Night Country' – New Season Takes Us to the Dark, Frozen North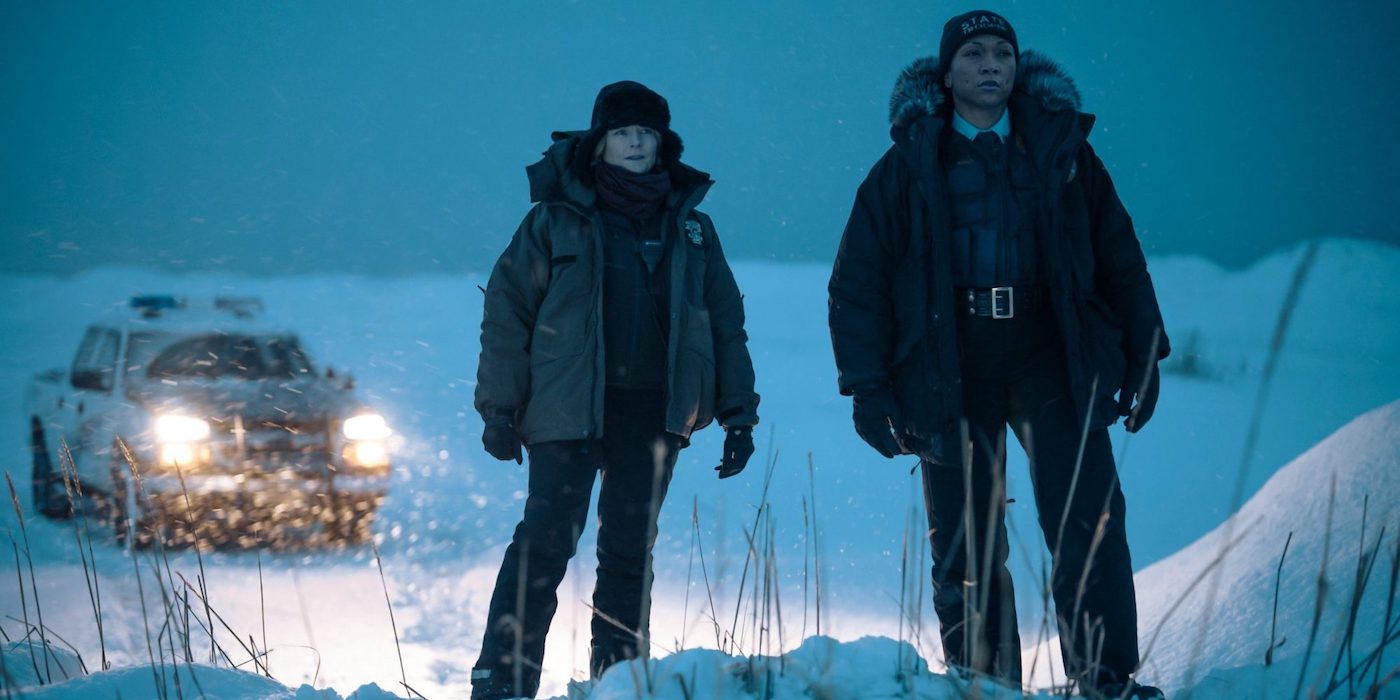 The series returns with a mystery set in the darkness of the Arctic. Meet the detectives in the first True Detective: Night Country trailer.
It's been four years since we got a new chapter in the series – and the last two didn't quite live up to their promises. We're moving far away from swampy Louisiana and corrupt Ventura County, California. This new chapter takes us north to Alaska. It centers on two detectives, Liz Danvers and Evangeline Navarro, attempting to solve the disappearance of eight men that operate the Tsalal Arctic Research Station. Beyond their shoes left on the ice, there's no trace of them.
There are some echoes of the first season in this trailer.
There's a little supernatural in there, with the sudden disappearances in the dark and the cold. The shoes pull up images of the shoes found around the Aokigahara forest. The location could play on all the weirdness surrounding the 'Alaska Triangle.' I'm keeping my bar low, but I'm interested to see where this goes – especially after seeing the names on the cast list.
True Detective: Night Country Cast and Details
Jodie Foster and Kali Reis are this season's detectives. The cast also incudes Christopher Eccleston, John Hawkes, Finn Bennett, Fiona Shaw, Anna Lambe, Isabella Star LaBlanc, Aka Niviâna, and Joel Montgrand. The story is from Issa López (Tigers are Not Afraid), who is also the primary showrunner. The folks that made the first season so great – Woody Harrelson, Matthew McConaughey, Cary Joji Fukunaga, and series creator Nic Pizzolatto – are listed as executive producers.
"When the long winter night falls in Ennis, Alaska, the eight men who operate the Tsalal Arctic Research Station vanish without a trace. To solve the case, Detectives Liz Danvers and Evangeline Navarro will have to confront the darkness they carry in themselves, and dig into the haunted truths that lie buried under the eternal ice."
The show will debut later this year; a specific date hasn't been set.