Flawless Victory! Next 'Mortal Kombat' Game Revealed by NetheRealm Studios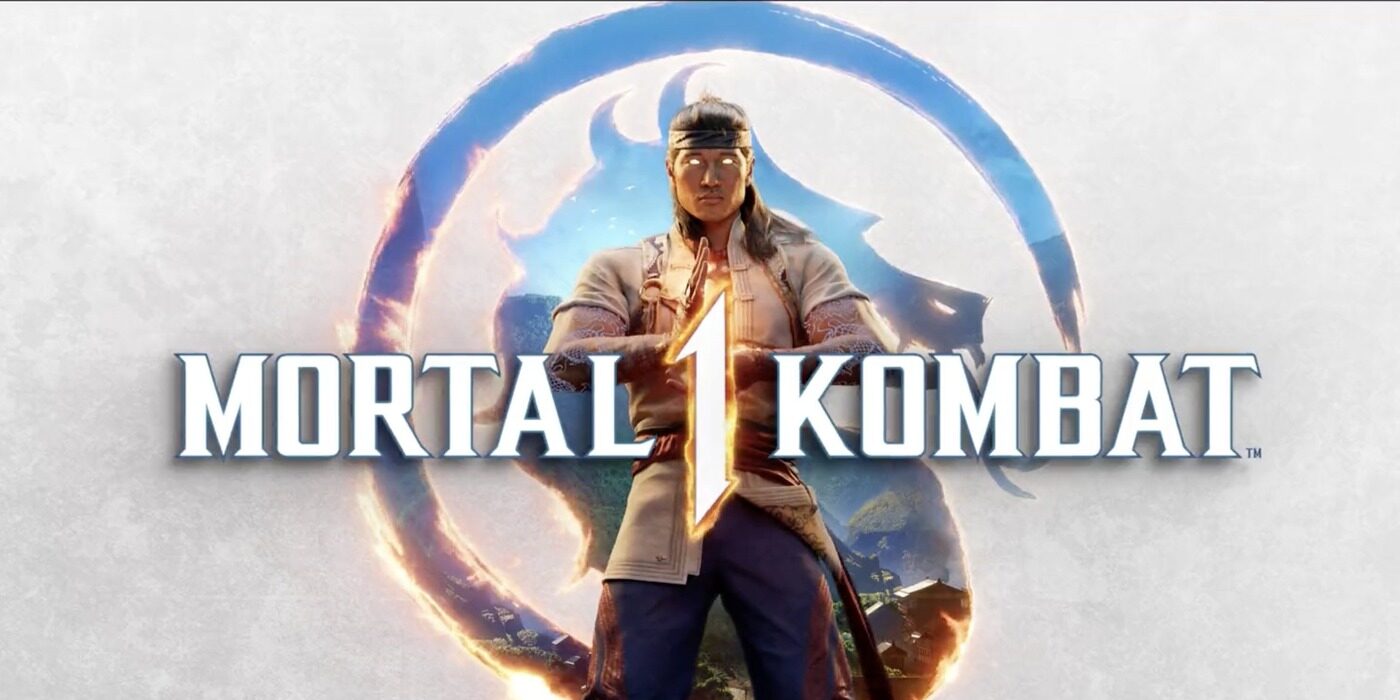 It has begun……again!
Mortal Kombat is undoubtedly the most popular Western-developed fighting game series in gaming history. Created by Ed Boon and John Tobias, it has been a cultural phenomenon since its arcade release in 1992. The violence in it was so brutal for its time that parents pushed for censorship, causing the gaming industry to create the ESRB system to keep the government from stepping in. The series has spawned tons of sequels, spin-offs, action figures, cartoons, shorts, TV shows, and movies, making it ingrained into pop culture far longer than most games of the era.
Ed Boon has been celebrating the 30th Anniversary of Mortal Kombat since last year with posts celebrating the releases of various MK games. He has been leaving teasers for a new game for a while now. The game is no secret since WB Discovery CEO just said it in a meeting earlier in the year. Luckily for us, the actual announcement was still exciting.
Timeline Reset to 1
The story of Mortal Kombat is no stranger to time travel and the last game broke time after a battle with a manipulator of time. Liu Kang became a Fire God and used Kronika's Hourglass to create a brand new timeline at the end of Mortal Kombat 11. That timeline is now revealed! NetherRealm updated the Mortal Kombat website, a September 19th release date, and released a brand new trailer for Mortal Kombat 1.
"Mortal Kombat 1 is the latest title in the acclaimed Mortal Kombat videogame franchise developed by award-winning NetherRealm Studios. The game will introduce a reborn Mortal Kombat Universe that has been created by the Fire God Liu Kang, featuring reimagined versions of iconic characters as they've never been seen before, along with a new fighting system, game modes, bone krushing finishing moves, and more."
Mortal Kombat 1 differs from the first soft reboot, Mortal Kombat (2011), in the fact it is a whole brand new timeline instead of just traveling back to the first game. The people may look similar, but everything is different. The best thing I can compare it to is JoJo's Bizarre Adventure Part 7, where Jonathan Joestar exists as a completely different person as does everyone else.
The trailer shows the new timeline's peace is threatened and Liu Kang is ready to bring it to maintain this new timeline.
Confirmed Mortal Kombat Characters and Timeline Changes
Liu Kang has made sure some of the greatest warriors he knows are no longer stuck in terrible situations. The Shirai Ryu has not been wiped out with Scorpion, Hanzo Hasashi, still alive. It is unclear if the Sub-Zero of the new timeline is the original or his younger brother who had the title longer. The good news is it seems Liu Kang has made sure they are not enemies and probably more just rivals. 
Kitanna and her sister Mileena appear to be rulers of an unconquered Edenia. The 2 of them seem to be friendly enough at the moment with the teaser hinting something could be off between what were once bitter enemies who are in a different place than they were in the original timeline. I really hope at least Sub-Zero and Scorpion stay friendly because Mortal Kombat 11 did a great job with that idea. Before Mortal Kombat 4, Scorpion had sworn to protect the younger Sub-Zero brother, so I'd love that dynamic again. 
Liu Kang's chosen champions are his old friends Kung Lao and a now-human Raiden. Original timeline Raiden sacrificed his power to ascend Liu Kang into godhood. Liu Kang returned the favor by ensuring his old mentor was now just a human who could help him when needed. How this will affect their dynamic and how Raiden plays is a mystery at the moment. It is really cool to see what they do with that idea.
The last confirmed character in the trailer is Liu Kang's greatest foe, Shang Tsung. Shang Tsung is a young sorcerer here and seems he has set his eyes on evil once more. Very surprising that Liu Kang would leave him around. Guess he figured it would be better to keep him around in case someone or something much worse appeared.
Subscribe to our newsletter!
Get Tabletop, RPG & Pop Culture news delivered directly to your inbox.
The FAQ on the site confirmed one other character has made the new timeline and it is fan-favorite Johnny Cage! 
Confirmed Gameplay Differences
The FAQ  confirmed the game would be getting a "new fighting system" as well as assist moves in the form of different characters called "Kameo Fighters."
"Kameo Fighters are a unique roster of partner characters to assist during matches, creating expanded gameplay possibilities for players. These characters are chosen separately from the main roster of fighters."
The way it is described is a lot like the assists in Marvel vs Capcom 1 who were characters that could not be played in it. Smash Bros also does something similar with Assist Trophies except those are random. Hopefully, no one gets too hurt if one of their favorites becomes only an assist fighter. I bet Stryker will be one.
The game has also confirmed it will have a rollback netcode for its online modes, which is a must now.
Editions and Kombat Pass
The game will be released on September 19th for PS5, Xbox Series X/S, Nintendo Switch, and PC. Pre-orders are going on right now and they have already announced the editions as well as what they come with, including a season pass. The standard and premium editions will be available on all platforms with the Kollector's Edition being only for PS5 and Xbox Series X/S. 
The Kombat Pass will come with both the Premium and Kollector's Edition and will feature 6 DLC characters, 5 Kameo fighters, and a skin to make Johnny Cage into Jean-Claude Van Damme!
To learn more, the FAQ on the site has more information:
"The Mortal Kombat 1 Standard Edition will be available physically and digitally for $69.99 (SRP) on PlayStation 5, Xbox Series X|S, Nintendo Switch, and PC, including Steam and Epic Games Store.

The Mortal Kombat 1 Premium Edition will be available physically and digitally for $109.99 (SRP) on PlayStation 5, Xbox Series X|S, Nintendo Switch, and PC (Steam and Epic Games Store) and will include all Standard Edition content, along with the Kombat Pack, early access to the game beginning Sept. 14, and 1,250 Dragon Krystals (in-game currency). The Kombat Pack will feature a Johnny Cage character skin with the likeness of famed actor and martial artist, Jean-Claude Van Damme (available at launch), early access to six new playable characters (available post-launch), and five new Kameo Fighters (available post-launch).

The Mortal Kombat 1 Kollector's Edition will be available physically at select retailers for $249.99 (SRP) on PlayStation 5 and Xbox Series X|S only and will include all Premium Edition content, and early access, along with a 16.5-inch Liu Kang sculpture designed by COARSE and an inspired Liu Kang in-game character skin, three exclusive art prints, a steel case, and 1,450 additional Dragon Krystals (2,700 total)."
I am so incredibly excited for this game's release! Mortal Kombat is one of the few fighting games I play for the plot and this reboot is a bold move. I can't wait to see how it plays, what other changes in the timeline there are, and who else will be in it. Love that Johnny Cage will be getting a Jean-Claude Van Damme, thus bringing the series full circle since it started life as a fighting game for him. Luckily, my 3 mains are confirmed for the game and I can't wait to take on the world once more with them. 
Mortal Kombat 1 will be released on September 19th for PS5, Xbox Series X/S, Nintendo Switch, and PC
Get over here! – Scorpion