Kickstarter Highlights: 'Gaslands' Creator is Back with 'Hobgoblin' Plus More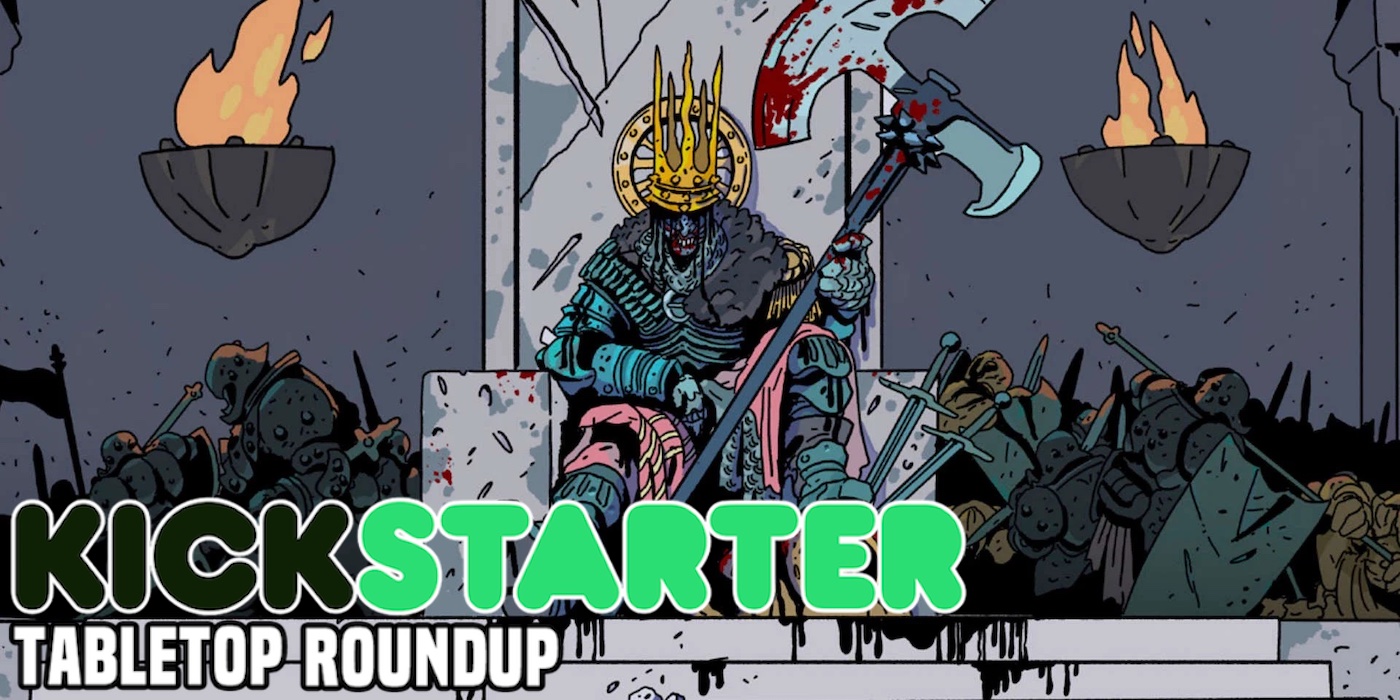 Come check out this week's batch of crowdfunding and Kickstarter highlights – including board games, RPGs, and STLs!

Viva La Dungeon Issue #1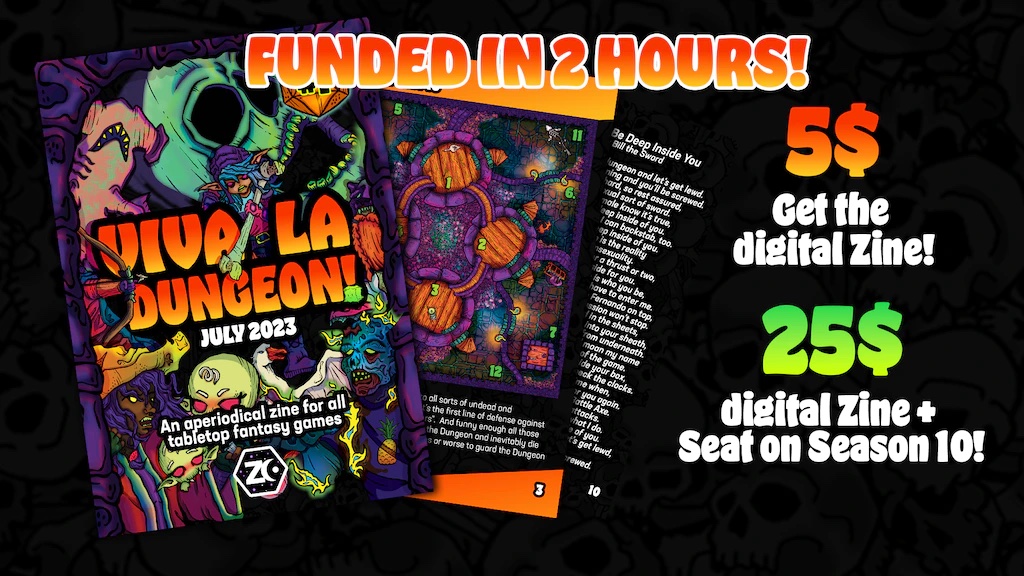 Your source for new Dungeon content to add to any of your finely wrought campaigns. The Zine PDF will come with not only everything below inside, but with the Map and Monster art at a resolution to use in your favorite VTTs.  
Adventure Hooks for adding the Dungeon to your campaign
Full-color original art maps of Levels 1 & 2 (The Crypts and the Warrens)**
Room descriptions and contents for each Level for use in adventures
The Viva La Dungeon Solo rules for playing Level 1
Unique Monster NPC's to use in any situation along with original artwork
Dire Traps to use in any situation
Legendary Magic Items
A 2-page TTRPG The Good, The Bad, and The Gelatinous
A comic
Mike Hutchinson's Hobgoblin
This week's header image is from this campaign.
Mike Hutchinson's Hobgoblin is a fast-paced and thrilling rank and flank tabletop miniatures wargame set in the fantastical underground world of The Rotvärlden. With simple and adaptable rules, players can collect and field any fantasy army they can imagine and engage in brutal battles that last under two hours.
The game features original artwork from graphic artist CROM and encourages players to let their wild imaginations run free as they battle alongside cavern fortresses and underground oceans. Whether you're a seasoned player of fantasy army wargames or new to the genre, Hobgoblin offers a fresh and exciting take on the fantasy mass battle experience.
RŌNIN – MÖRK BORG
Welcome to RŌNIN, a rules-lite tabletop RPG set in a mythical, samurai-inspired world. Based on the MÖRK BORG system, RŌNIN is a game of honour, combat, and adventure. In a world ravaged by an eternal eclipse and overrun by supernatural creatures known as yōkai, players take on the roles of forgotten ronin, shinobi, onmyoji, and more as they seek to restore their honour and defeat the forces of darkness.
WoWBuildings Does Wars in the Stars – STL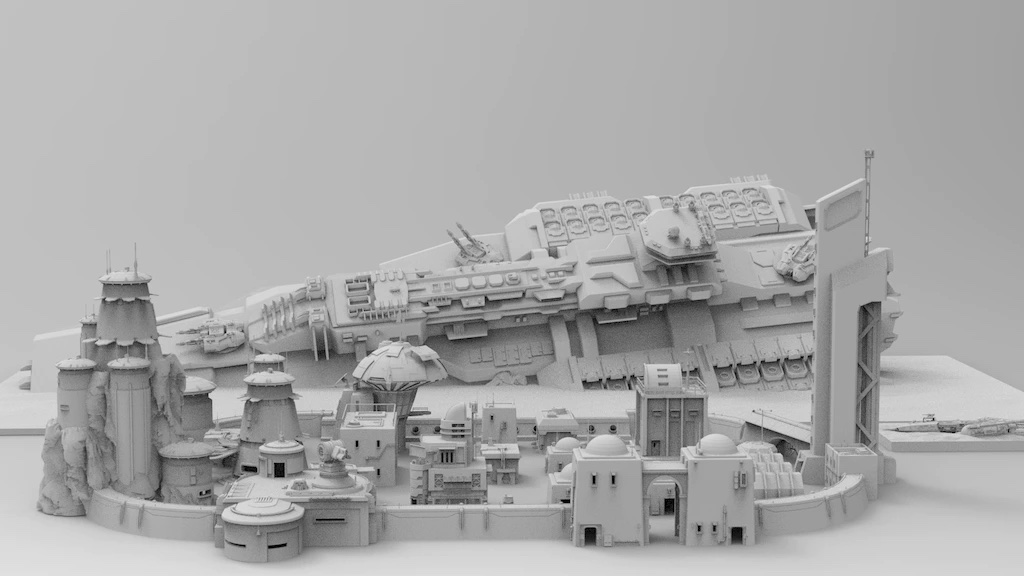 28mm default, but you can go up as much as you like and down to 10% for 6mm. All files are cut to fit 200 x 200 beds. The full design is included for you so if you need/want to cut to different size beds, you can adjust. On smaller scales most won't need cutting at all. All rooftops are separate prints.
Threads of Fate: A Puzzletale
Blending escape rooms, board games, and interactive fiction, Threads of Fate will have players progressing through a narrative over four episodes, each packed with puzzles and artifacts.
Taking on the role of a private investigator, you will be tasked with finding two missing professors from the Emerens Institute, but when information is uncovered about a mysterious relic found by an archaeological team, you will have the opportunity to change the course of destiny.
MagiCrate 2.0: The Revised and Recrafted – STL & Printed
MagiCrate (2.0) is a portable all-in-one GM box designed to streamline set-up time and make running your games even easier! With a wide array of modular accessories available, MagiCrate can also be fully customized to fit your specific GM-style.
MagiCrate 2.0 is here, with all new features and striking multicolour design! With the addition of magnetic rails, improved HP trackers, and fully revamped structure for optimized printability, 2.0 is back and better than ever!
Subscribe to our newsletter!
Get Tabletop, RPG & Pop Culture news delivered directly to your inbox.