Netflix's 'Skull Island' – Adventure Awaits King Kong Fans in New Animated Series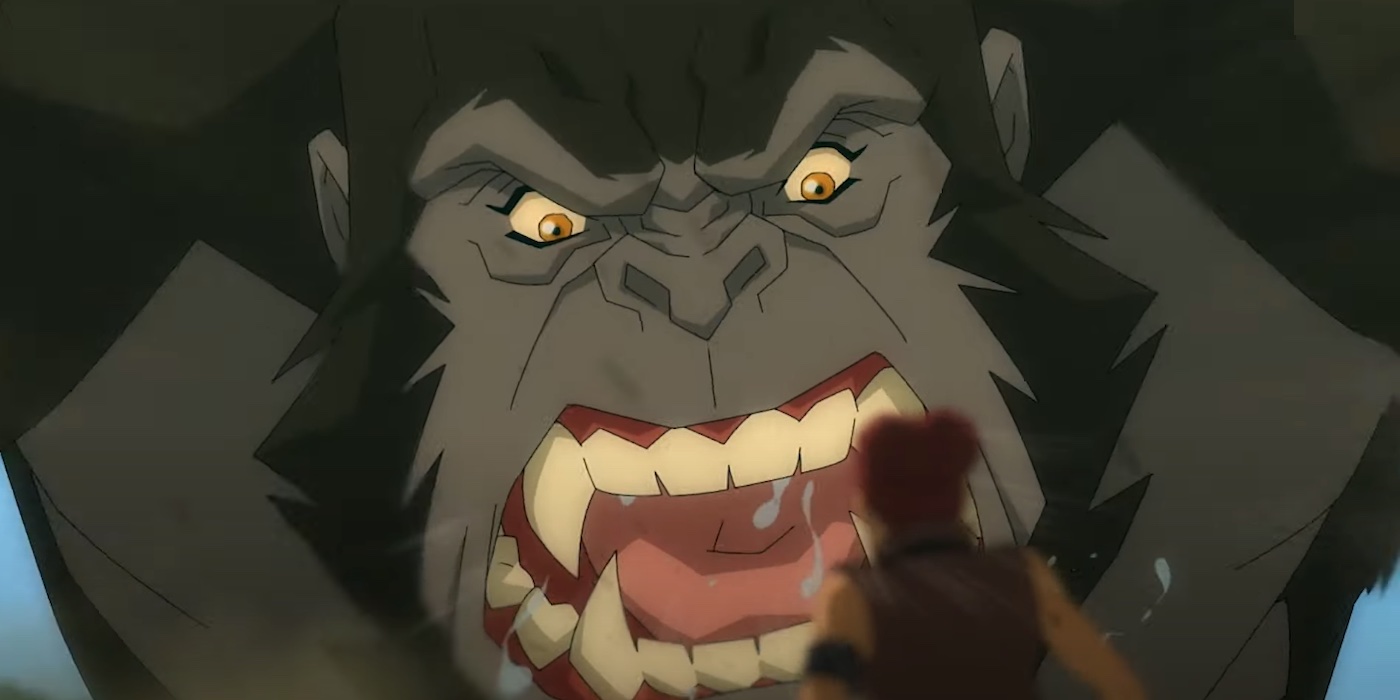 An unlucky crew of adventurers land on Skull Island – can they survive the endless horde of monsters?
King Kong first appeared on the screen in 1933 with Ann Darrow and Robert Armstrong. Sculptor and animator Willis O'Brien brought Merian Cooper's terrifying beast to life to the delight and fright of audiences all over the world. The film became a template for action-adventure films for decades and spun off the entire "giant beast" genre.
A new chapter in that Monsterverse arrives next month. The animated series follows a group of kind-hearted explorers that rescue a woman from the ocean. Their good deed leaves them shipwrecked on the treacherous Skull Island. A mysterious place filled with deadly creatures and terrifying monsters.
Brian Duffield (Love and Monsters, The Babysitter) is the showrunner and lead writer. The animation is from Powerhouse Animation, which did Castlevania. Skull Island premieres June 22 on Netflix. Check out the first trailer…
---
Kong of Skull Island by James Asmus & Carlos Magno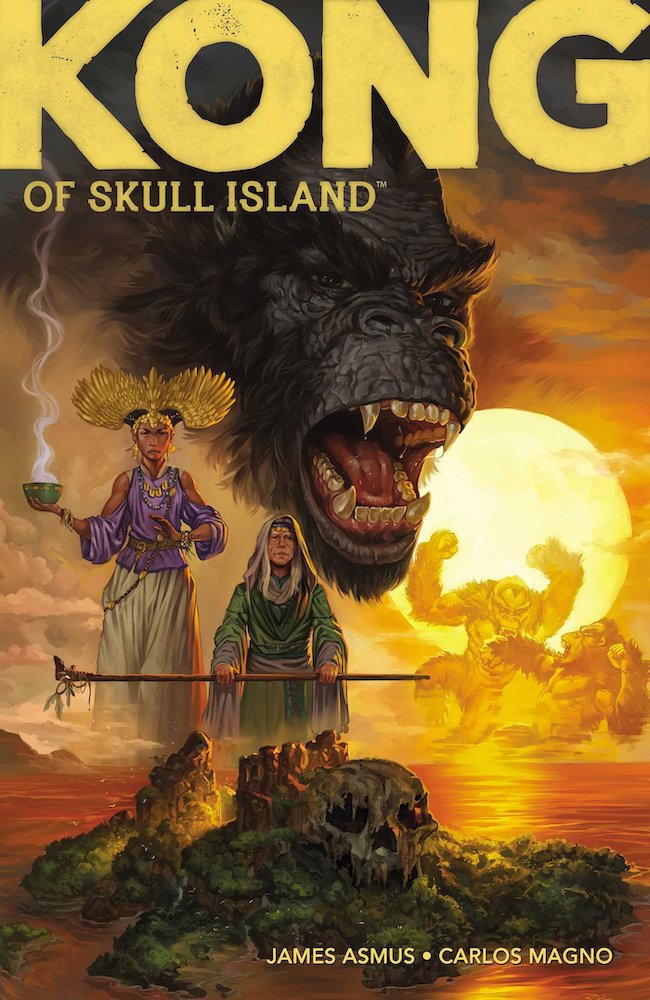 Dig into Kong's origins and the founding of Skull Island with this comic series. Two warring civilizations must unite after their home is destroyed, and they find themselves washed up on the shores of Skull Island. They must defend themselves from a horde of dinosaurs and monsters. Hope is restored when they find help in an unexpected place.
From James Asmus (Thief of Thieves, All-New Inhumans) and Carlos Magno (Lantern City; Planet of the Apes). Authorized and endorsed by the Merian C. Cooper family.
Kong: Skull Island 4K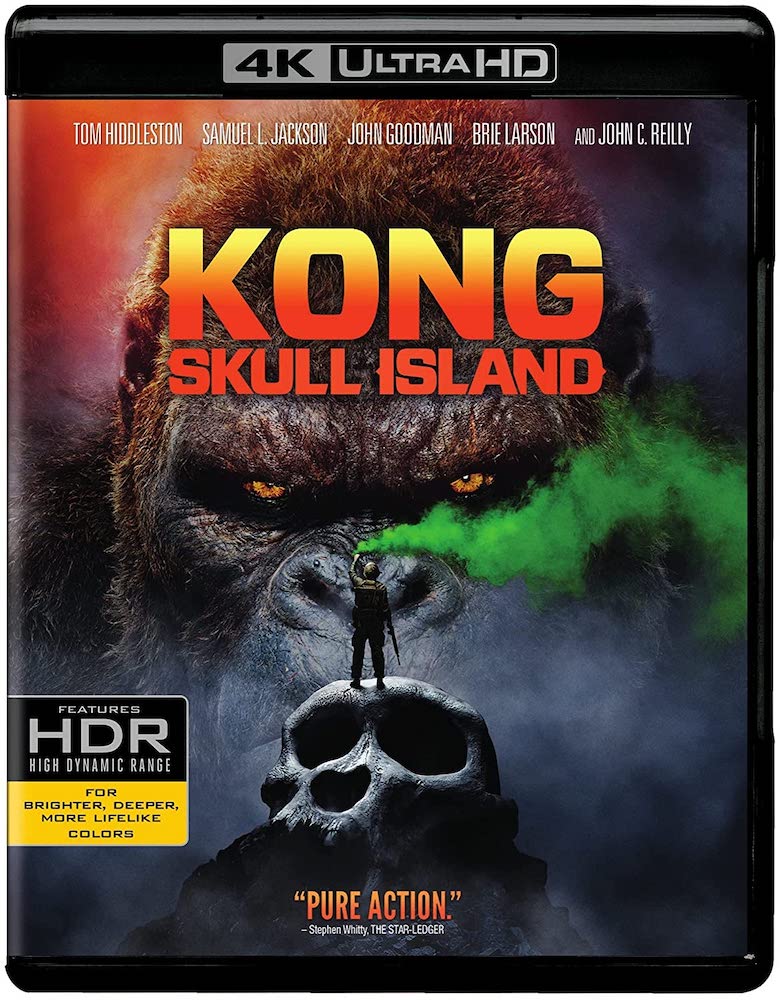 Monarch sends a crew of soldiers, scientists, and adventurers to Skull Island – a mythical, uncharted island in the Pacific Ocean. Their mission of discovery quickly becomes one of survival when they meet the island's killer wildlife.
Is this a five-star movie? No. But it is a good time. The cast includes Tom Hiddleston, Brie Larson, Samuel L. Jackson, John Goodman, and John C. Reilly.
NECA King Kong Ultimate Action Figure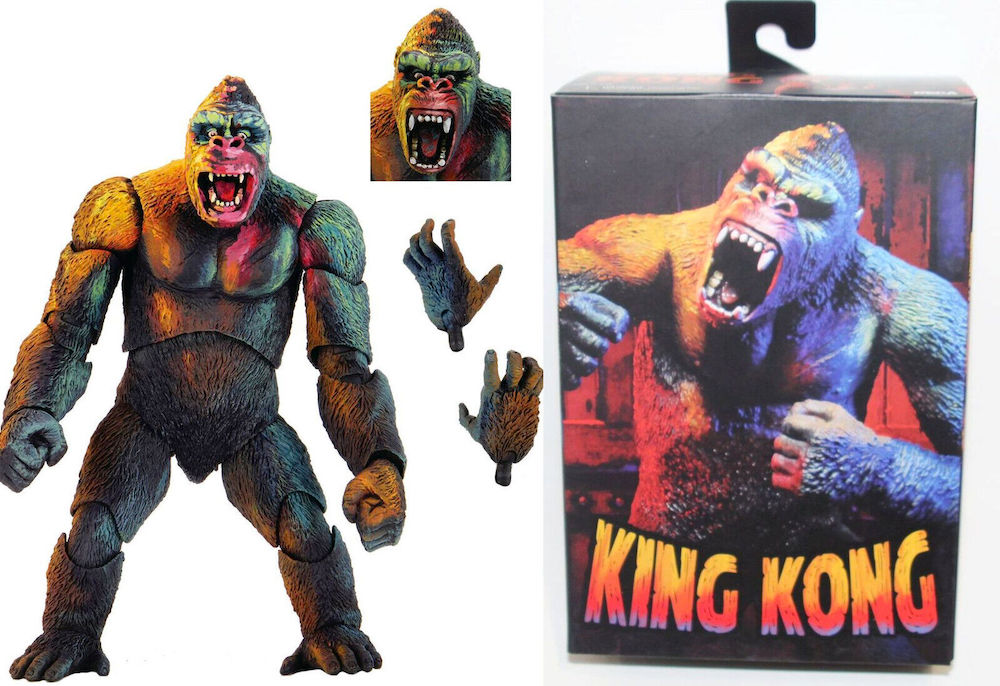 This King Kong action figure takes inspiration from the famous poster for the original 1933 movie. It's 8″ tall and comes with two head options (surprised or angry), as well as an extra set of hands (fists or grabby). The fig is fully articulated and ready to climb up bookcases, cabinets, house plants, and any tiny skyscrapers you have lying around.
Just so you know BoLS may collect a share of sales from the links on this page if you decide to shop from them.