'Secret Invasion' – Intense Action and Betrayal Teased in Marvel's New Trailer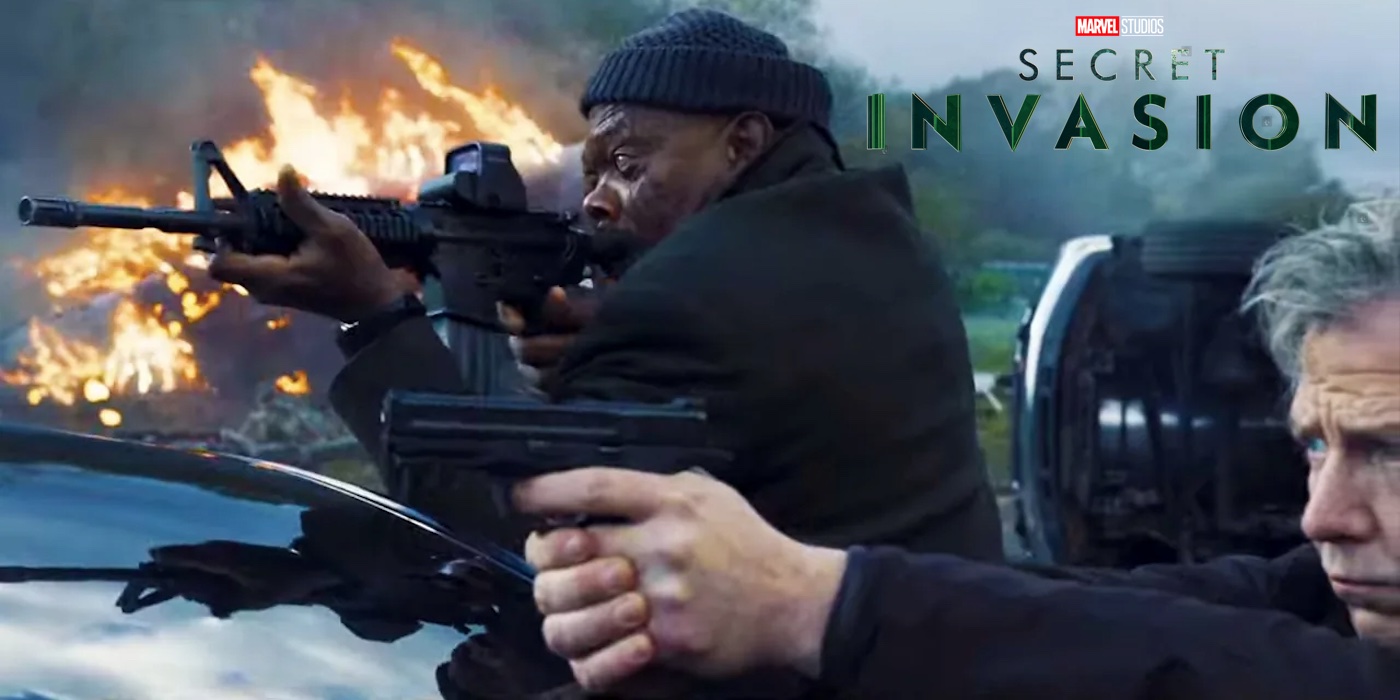 Nick Fury looks for allies he can trust in the latest Secret Invasion trailer. The war arrives next month.
It's been a while since we've seen Nick Fury. He went on a vacation in space after the blip, asking Talos to take his place. The dude deserves a break from it all, even if the beach is simulated on a spaceship. He returns to an intelligence community turned inside out by shapeshifters.
Around thirty years ago, Fury recruited the Skrulls into his spy network and promised to find a home for them in return. The plan isn't going well. Resistance is growing in the population. These revolutionaries no longer want to live in human disguises; they want to make the Earth a Skrull-controlled planet.
The spymaster and his allies aren't going to go down without a fight in the latest trailer.
Secret Invasion is an espionage story wrapped in a comic book cover, like Captain America: Winter Soldier. While it includes the invasion of an alien race, it's going to focus on earthly matters – pulling in Rhodey (now vice president), the CIA, MI6, and former S.H.I.E.L.D. members.
Showrunner Ali Selim looked to classic movies for inspiration.
"We talked a lot about classic espionage noir, like The Third Man. As Nick moves through it, he walks out of a noir and into a Western. He becomes the lone gunslinger walking down Main Street looking for bad guys to vanquish. We go from The Third Man to John Wayne in The Searchers, and Sam [Jackson] walks effortlessly from one into the next."

– via Empire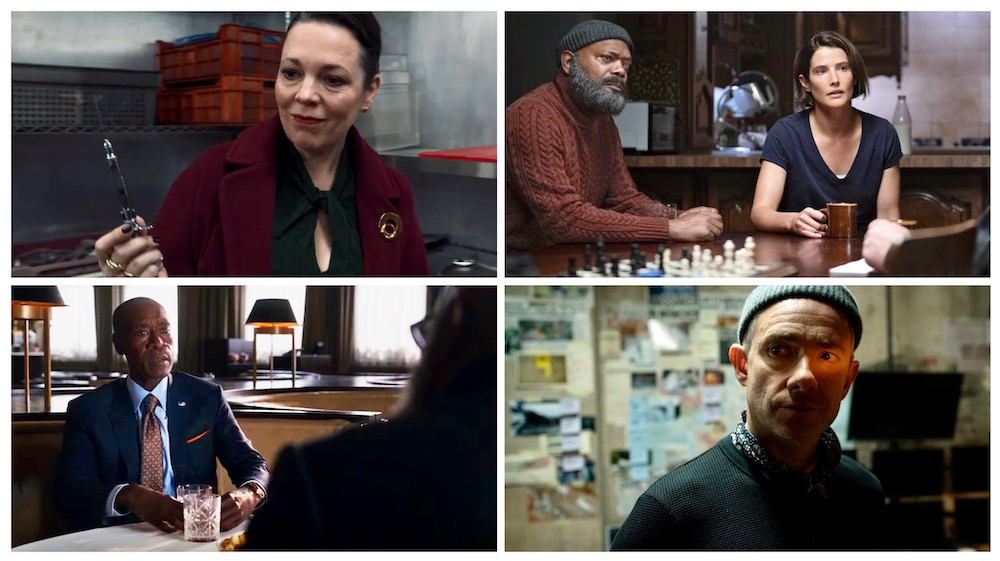 According to Samuel L. Jackson, fans will get a different view of Fury in this series. Something more human.
"All those things are part of a Nick Fury that's invulnerable. Here you have a guy who's showing his face, and showing his age. It's an opportunity to humanise someone that everybody thinks is superhuman…. It's great to have an opportunity to find out who he was and delve into how much of a toll his job actually takes on his personal life."

– via Empire
Secret Invasion Details
The six-episode mini-series includes new and familiar faces – Samuel L. Jackson as Nick Fury and Ben Mendelsohn as Talos is back. Cobie Smulders (as Maria Hill), Charlayne Woodard, Kingsley Ben-Adir, Martin Freeman (as Everett K. Ross), Killian Scott, Emilia Clarke (as G'iah), Olivia Colman (as Sonya Falsworth), and Don Cheadle (as James Rhodes) join them. Ali Selim is directed from a script by Kyle Bradstreet (Mr. Robot).
"In Secret Invasion, set in the present-day MCU, Fury learns of a clandestine invasion of Earth by a faction of shapeshifting Skrulls. Fury joins his allies, including Everett Ross, Maria Hill, and the Skrull Talos, who has made a life for himself on Earth. Together they race against time to thwart an imminent Skrull invasion and save humanity."
Secret Invasion will premiere on Disney+ on June 21st.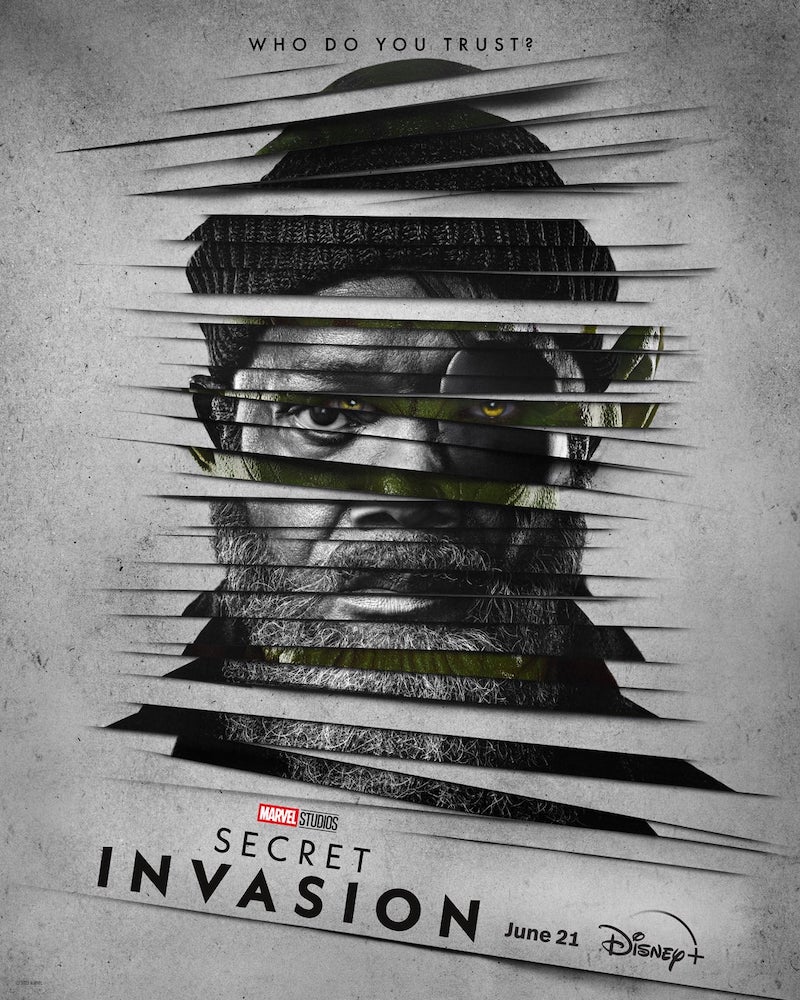 Subscribe to our newsletter!
Get Tabletop, RPG & Pop Culture news delivered directly to your inbox.