'Blue Beetle' Review – One of Us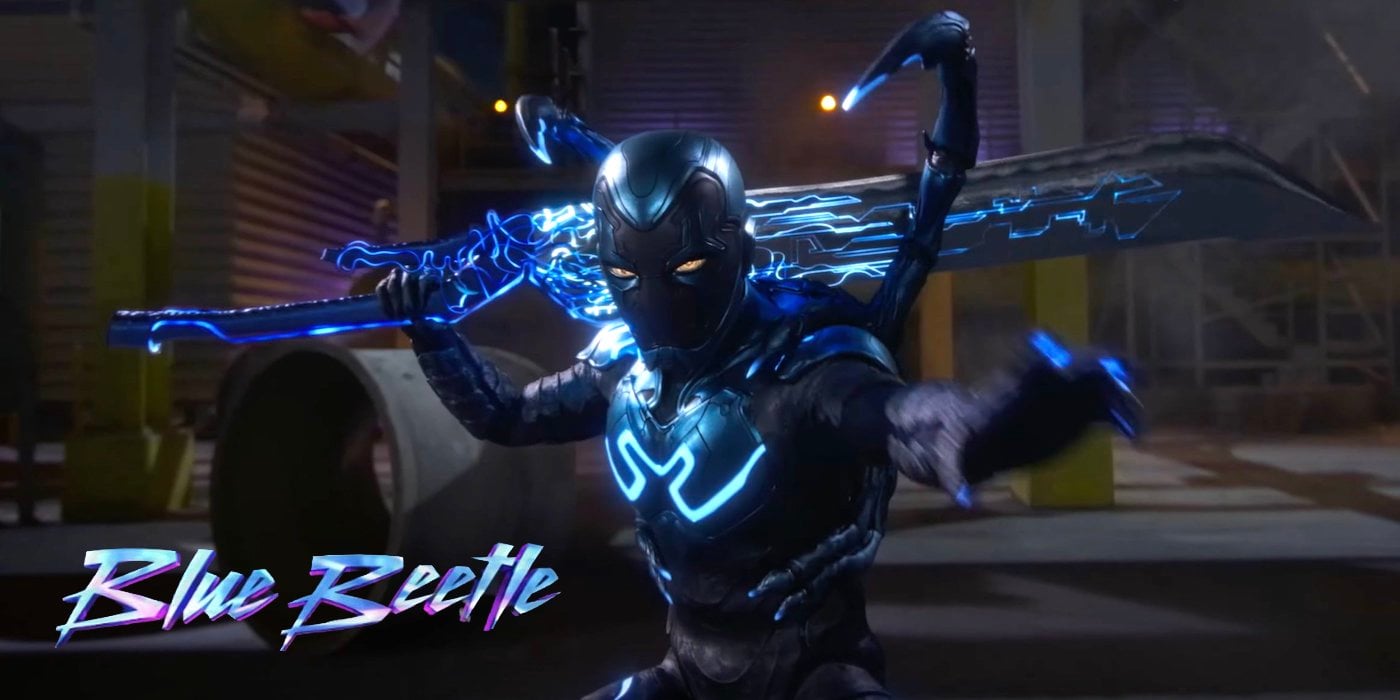 Has DC made a movie worth going to a theater for? Find out in the One of Us crew's Blue Beetle review.
DC has obviously been going through some changes of late with their filmed content and Blue Beetle may, or may not be, the first in the new DCU. Honestly, it's really just a stand alone, which is probably for the best as it really lets what works about it shine: the Reyes family.
Jaime Reyes (Xolo Maridueña) is a recent college grad who ends up in possession of an alien artifact in the shape of a blue scarab when the rebellious daughter of a powerful family (Bruna Marquezine) sends him off with it to keep it hidden. Unfortunately or fortunately for Jaime, the Scarab 'chooses' him and burrows into his flesh permanently giving him the power to create a suit of armor with multiple powerful abilities and a guiding AI voice. But the powerful family led by Victoria Kord (Susan Sarandon) wants it back and doesn't care who they have to hurt to get it, including Jamie's family.
And it's in the family that Blue Beetle shines and in the film's sincere immersion in Latino culture.

Blue Beetle Review
It's not exactly reinventing the wheel when it comes to superhero movies, but the Reyes family gives it a lot of heart and laughs. Listen to Chris, Marco, Spider-Mike, and Nathan discuss.
Podcast Link – Subscribe on Apple Podcasts
We are The US – We are one- Geeks of the world, unite!
For too long, the geek community has been divided. The internet has furthered this division by dedicating sites to just one subset or another. We don't believe in leaving you out. We're not going to tell you if you're 'cool' or 'uncool' based on what you're passionate about. We believe in mutual respect and sharing our geekdoms with each other. We believe in having a hell of a good time. Does this sound like you?
In that case, you are ONE OF US. Join us on Twitter and Facebook!