Play Direwolf's 'Dune: Imperium – Uprising' on Its Own or as an Expansion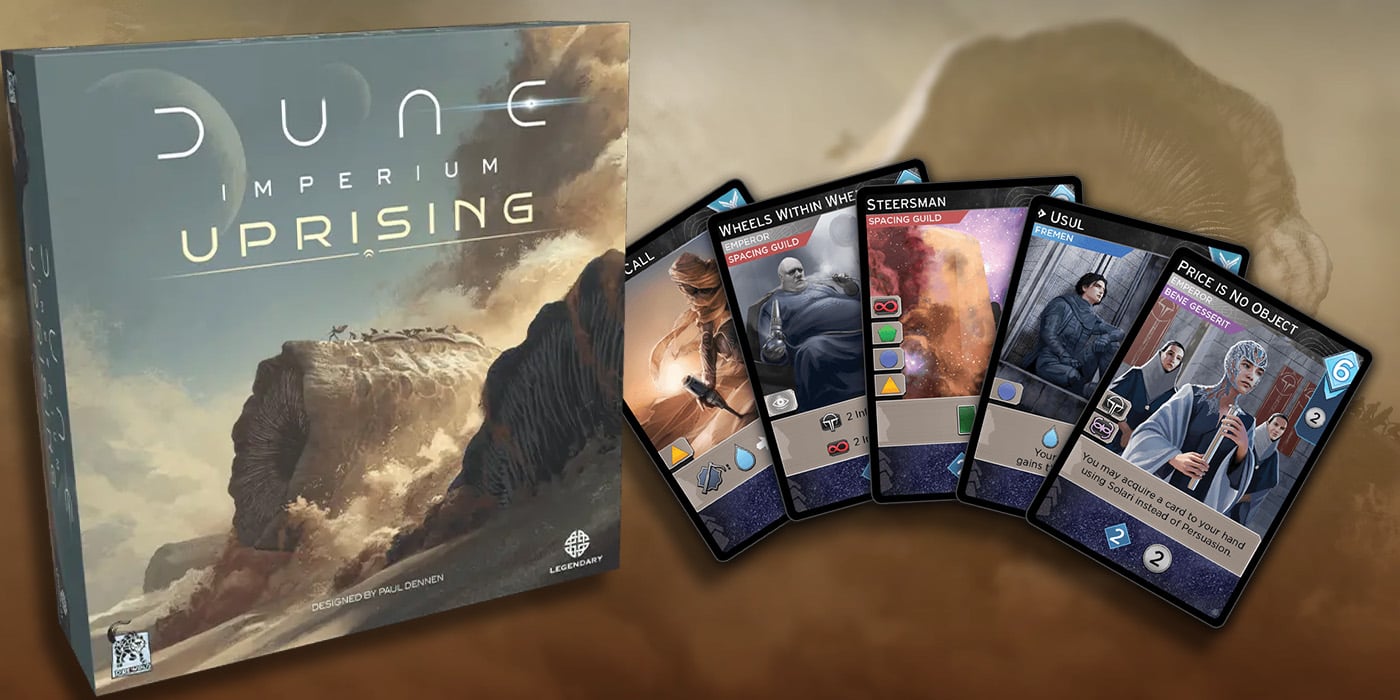 Dune: Imperium – Uprising is completely changing the game, literally. Get ready for the biggest battles yet with a brand new 3v3 game mode!
There have been a bunch of Dune board games over the last couple of years, such as Dune: Conquest & Diplomacy or Dune: Betrayal. Both are excellent games in their own right. But Dune: Imperium very quickly shot to the top of the charts when it was released in 2020. It's a game that blends deck building, hidden information, and worker placement. It's genuinely a super unique style of game that you won't find anywhere else.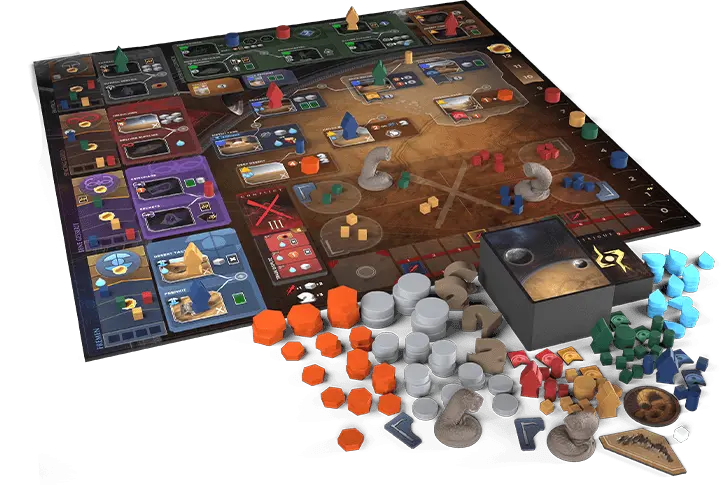 Dune: Imperium – Uprising Adds New Way To Play
Dune: Imperium – Uprising is the latest expansion to the base game, after Rise of Ix and Immortality. However, Uprising is a standalone expansion. Meaning you don't need the base game in order to play. Still, the expansions can be mixed and matched together to create your own blend of mechanics and characters. You can check out the compatibility document on Board Game Geek right now in order to get a better idea of how the different expansions integrate with one another. But it's mostly just which components to use and which they recommend not using.
Newly added to the game is the new 6-player mode, which pits two teams against each other. As someone who is a big fan of team games, I'm very excited to hear about this latest addition.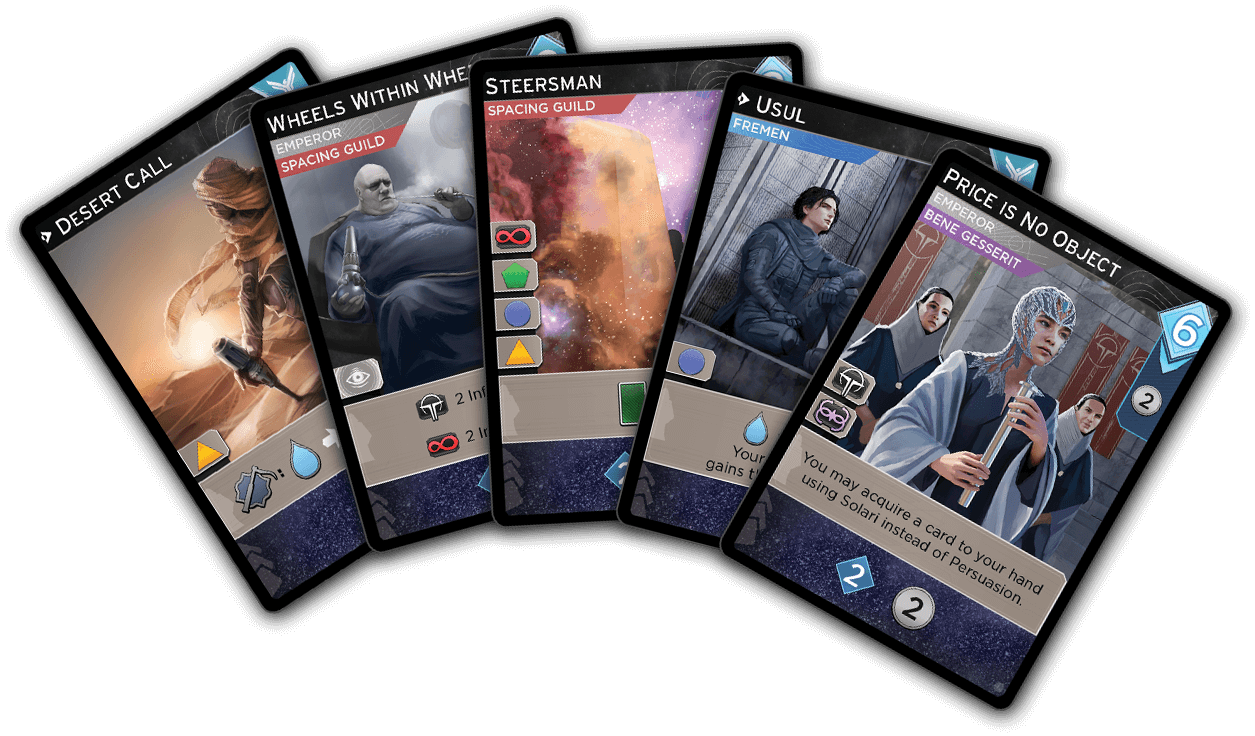 The game is being released by Direwolf Digital. They also released the Clank series of games as well as one of my absolute favorite games and digital adaptations, Root. You can head on over to the Direwolf Digital site to sign up for the mailing list in order to stay up to date with all the news about Dune: Imperium – Uprising. Or be sure to keep checking in here at BoLS for all the latest news.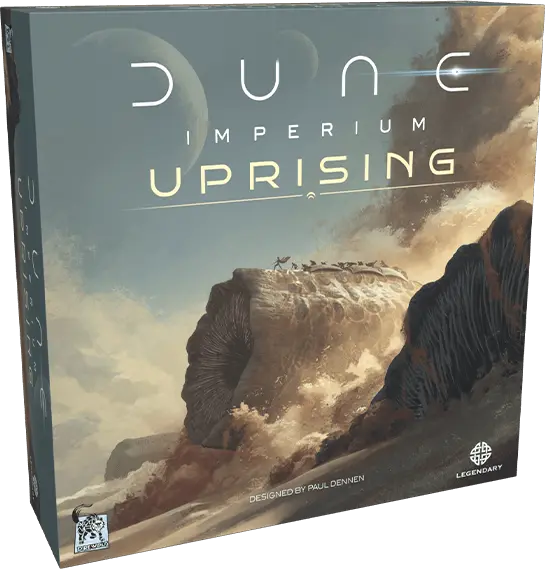 ---