'Teenage Mutant Ninja Turtles: Mutant Mayhem' Review – One of Us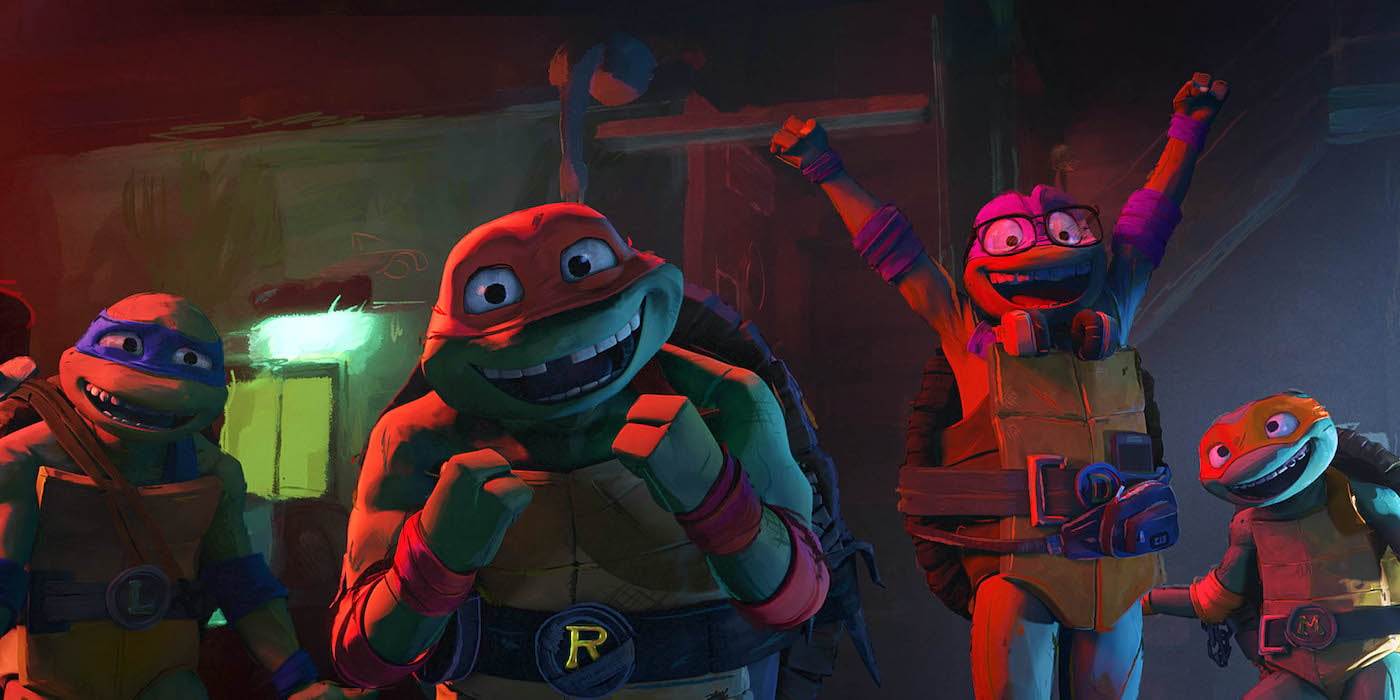 Is this reboot worth yelling cowabunga about? The One of Us crew's Teenage Mutant Ninja Turtles: Mutant Mayhem review.
Believe it or not, there are other films opening this summer that aren't named Barbie or Oppenheimer and Teenage Mutant Ninja Turtles: Mutant Mayhem is just one of them. Even if you've never seen a TMNT property, you probably already know the basic set-up: a mysterious green ooze released into the sewer turns four turtles into humanoid mutants who grow up to be teenaged martial artists. I mean, it's right there in the title, folks. With the help of a star studded voice cast and a unique animation style, stoner comedy gurus Seth Rogen and Adam Greenberg try to revive the franchise by emphasizing the teen aspects of the story.
Like any bored, hormonal 15 year olds, Leonardo, Michelangelo, Raphael, and Donatello are eager to get out of the house and experience the outside world for themselves, even if it goes against the wishes of their adoptive father Splinter (Jackie Chan) a mutated rat who hates and distrusts humans. When the turtles come to the aid of human teenager and budding journalist April O'Neil (Ayo Edebiri), she offers to help them gain acceptance by documenting their heroic deeds. Now the boys just need to find some heroic deeds to perform – like stopping master criminal SuperFly (Ice Cube) and his gang of mutants.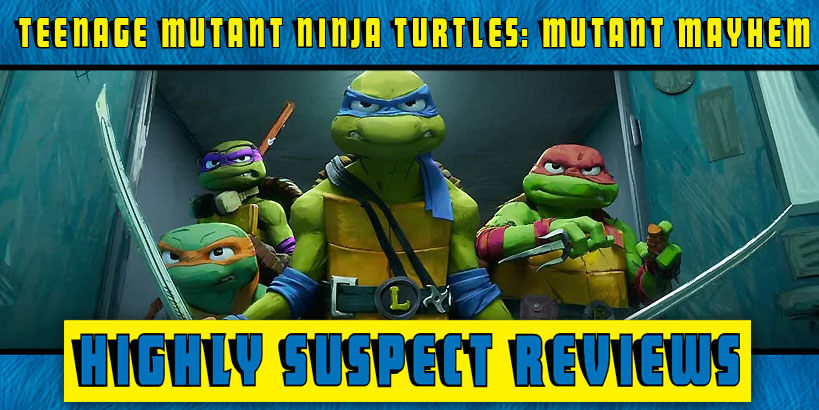 Teenage Mutant Ninja Turtles: Mutant Mayhem Review
Our own team of mutated renaissance men Mike the Editor, Spider-Mike, Nathan, and Marco sat down to discuss whether you should shell out money for this latest iteration of TMNT or just flush it down the toilet.
Podcast Link – Subscribe on Apple Podcasts
We are The US – We are one- Geeks of the world, unite!
For too long, the geek community has been divided. The internet has furthered this division by dedicating sites to just one subset or another. We don't believe in leaving you out. We're not going to tell you if you're 'cool' or 'uncool' based on what you're passionate about. We believe in mutual respect and sharing our geekdoms with each other. We believe in having a hell of a good time. Does this sound like you?
In that case, you are ONE OF US. Join us on Twitter and Facebook!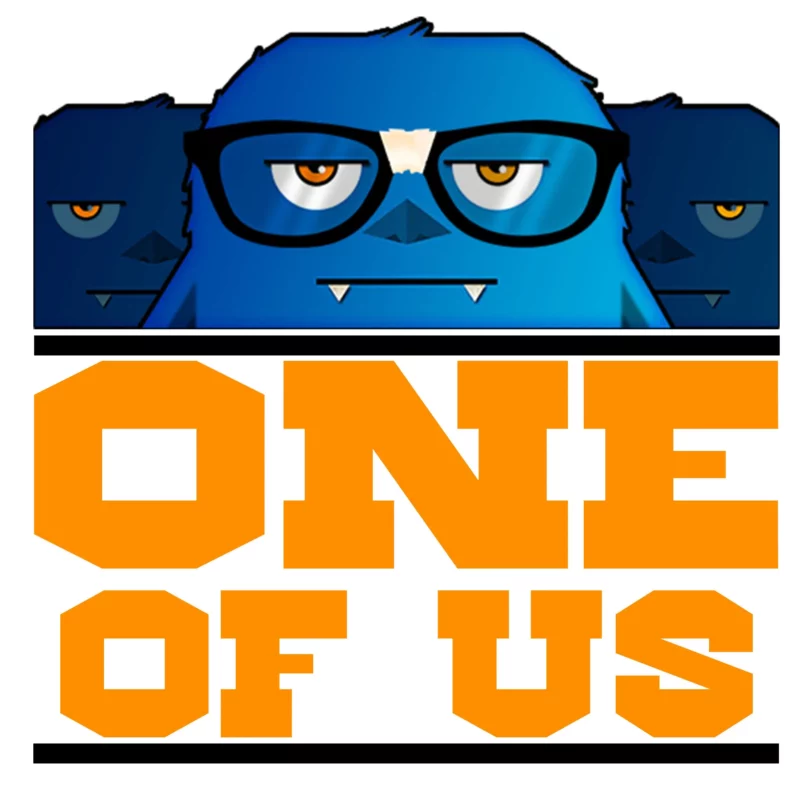 Subscribe to our newsletter!
Get Tabletop, RPG & Pop Culture news delivered directly to your inbox.