Age of Sigmar: Ironjawz Battletome Supplement Out Now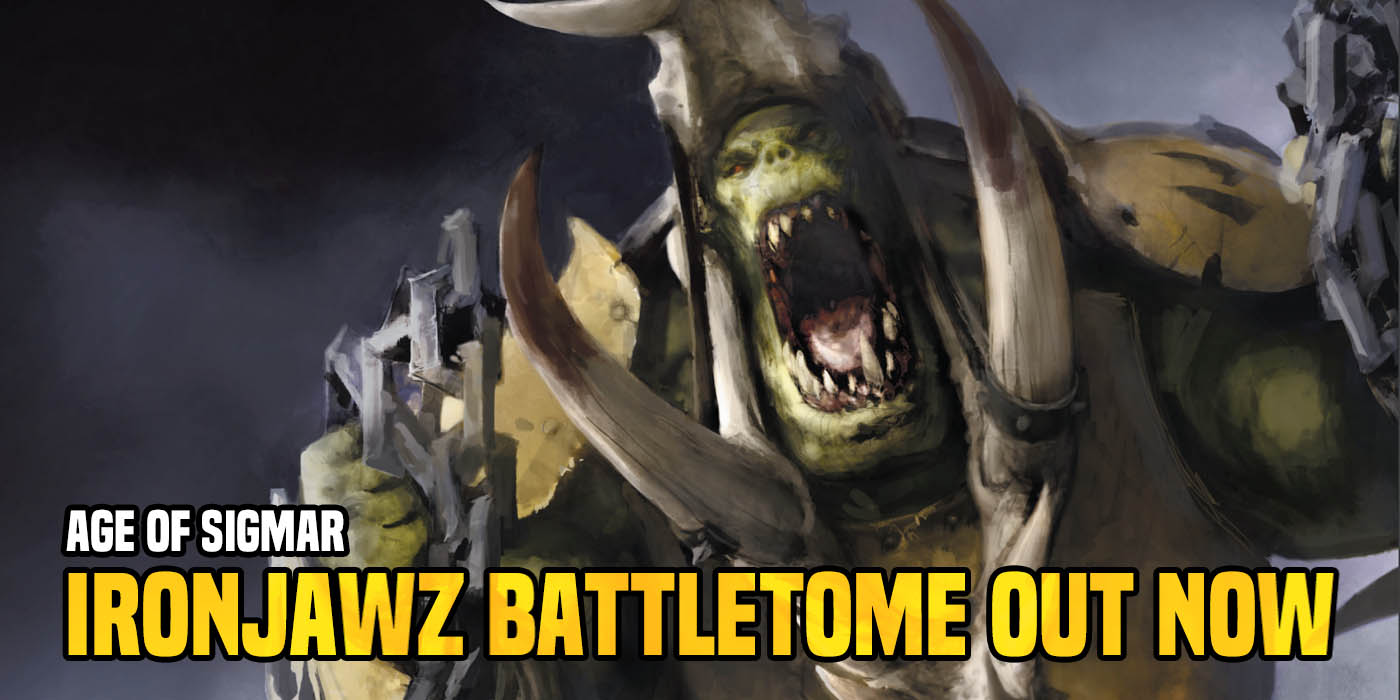 Games Workshop has unleashed the new Ironjawz Battletome Supplement and these Ironjawz Orruks are going hog-wild!
The Ironjawz from the Orruk Warclans have gotten a new Battletome Supplement and it's got a ton of new rules to check out. There's new unit Warscrolls and more for you to see and the download is completely free!
Ironjawz Battletome Supplement Download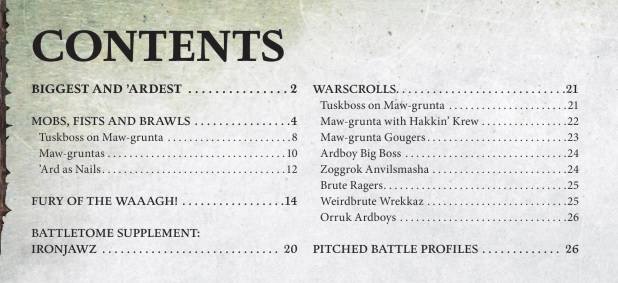 Ironjawz Warscrolls
As you can see there's quite a few new units. Most of these we saw from the Ironjawz Previews and now we've got some clarification on these new kits. Personally, I'm really glad to see these rules BEFORE these models ship so that folks can figure out what they want to build — and yes, points for these are also included!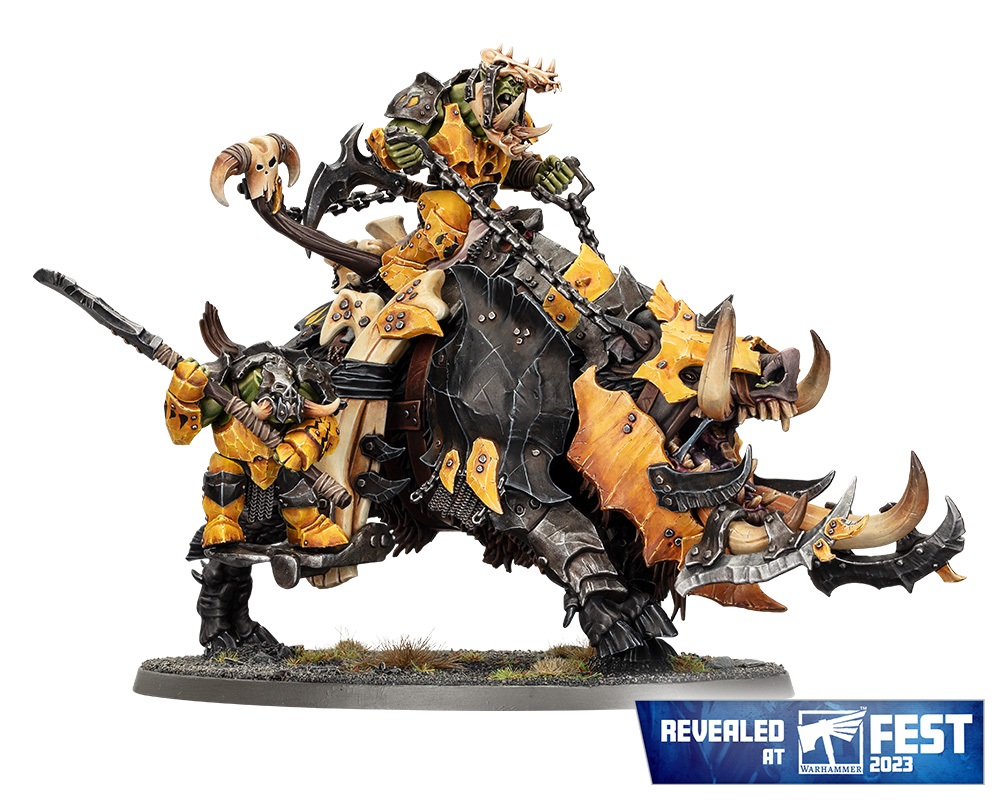 The Maw-Grunta isn't just ONE new unit. It's actually THREE different options. All of which have a new special rule called Unstoppable Momentum and this combos with Headlong Charger, too: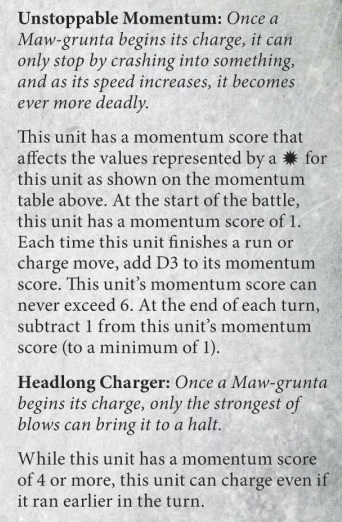 Now, let's check out the warscolls for these three units!
Tuskboss on Maw-Grunta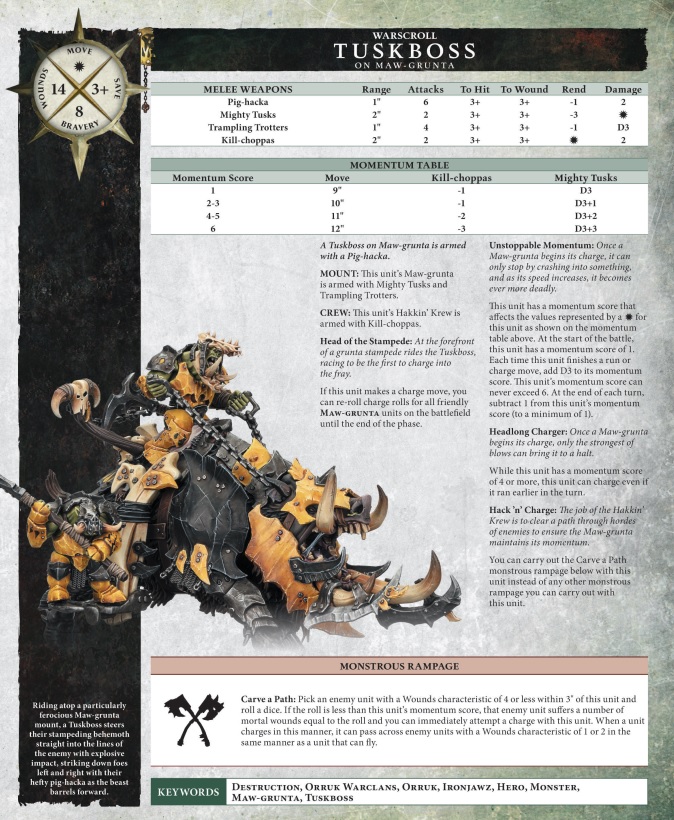 Maw-Grunta with Hackin' Krew
Subscribe to our newsletter!
Get Tabletop, RPG & Pop Culture news delivered directly to your inbox.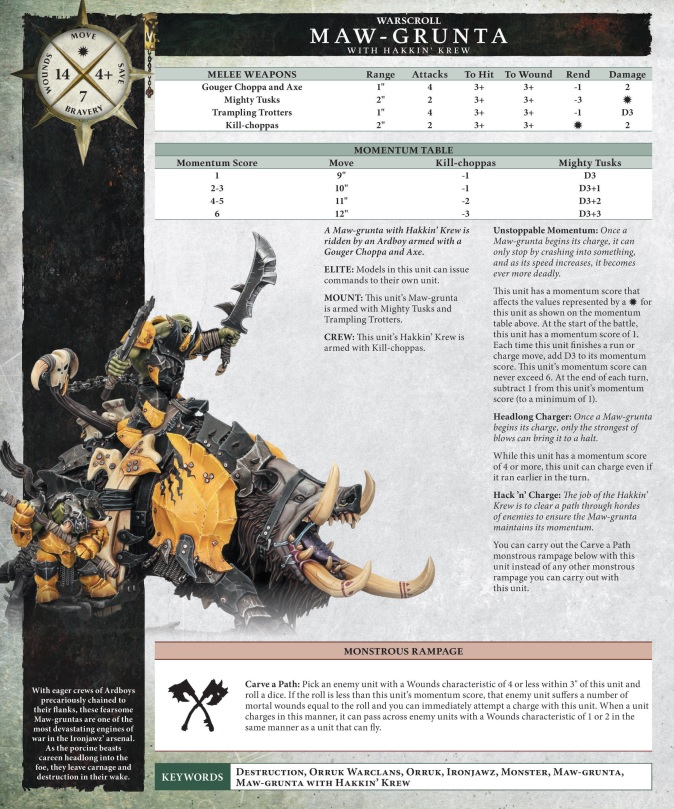 Maw-Grunta Gougers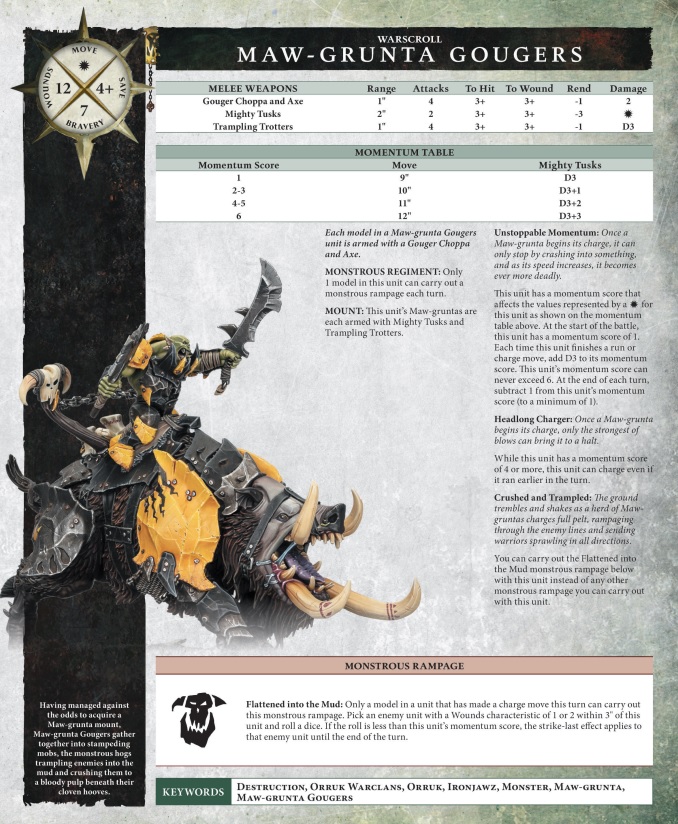 As you can see there are slight variations between each of these units. They all have the Momentum Table instead of a degrading profile which is a new way for GW to experiment with them. The also each have their own Monstrous Rampage option, too. While you're checking out those warscrolls it's also worth noting that the Maw-Grunta Gougers can be taken as Battleline if the General is a Maw-Grunta. If you want to really ham it up with this army you absolutely can!
Orruk Ardboys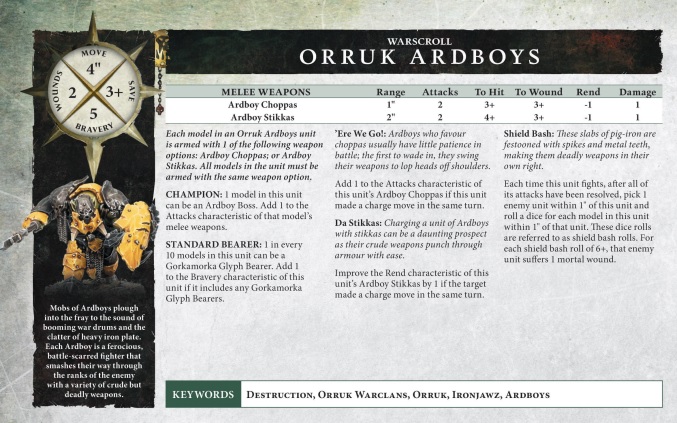 Even if you're not planning on playing with these pigs the core Orruk Warclans are getting one update as well from this book. The Ardboys are updating with this new Warscroll.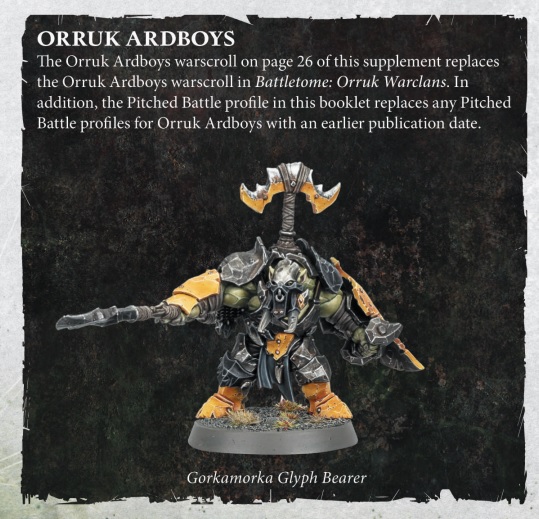 I'm digging the new Orruk Ardboy models and this is a welcome change, too.
Additionally, all the new characters that were previewed have their warscrolls in this supplement, too.
Ardboy Big Boss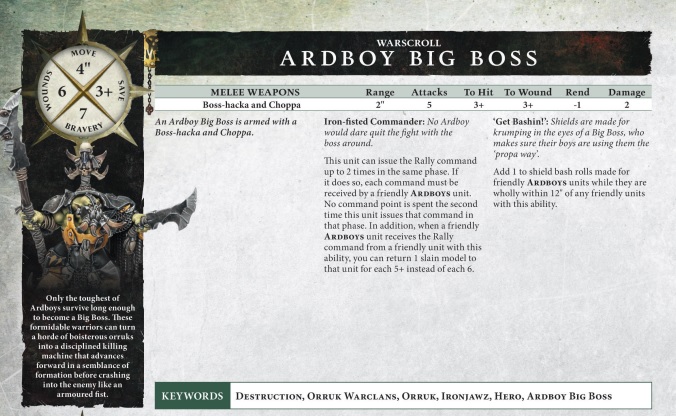 Zoggrok Anvilsmasha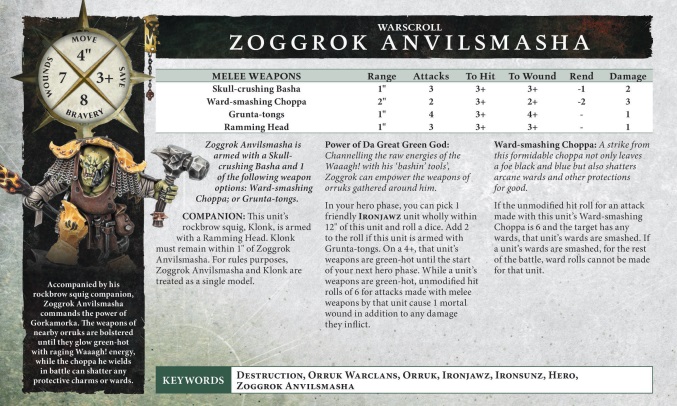 Brute Ragerz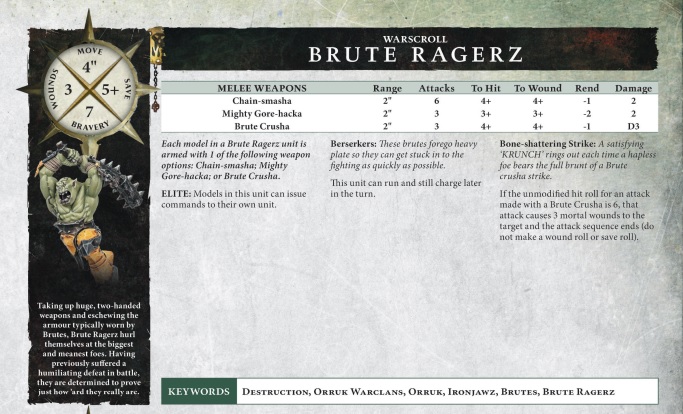 Weirdbrute Wrekkaz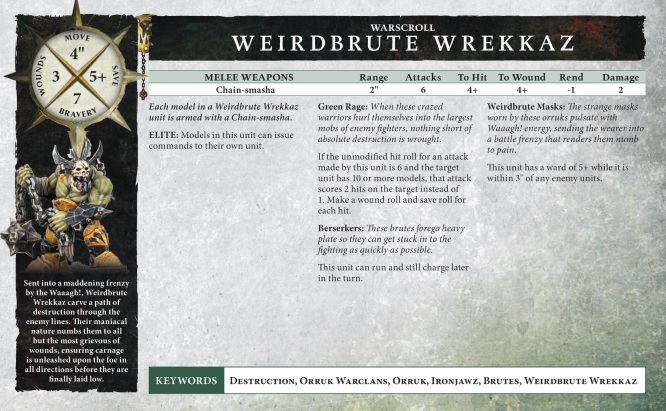 The new Weirdbrute and Brute Ragerz are both interesting options from the same kit as well. The Chain-smasha looks like it's the same profile but actually performs slightly differently based on which unit has it thanks to the special rules. If you're having trouble deciding which option to build then it maybe seeing the points will help.
Pitched Battle Profiles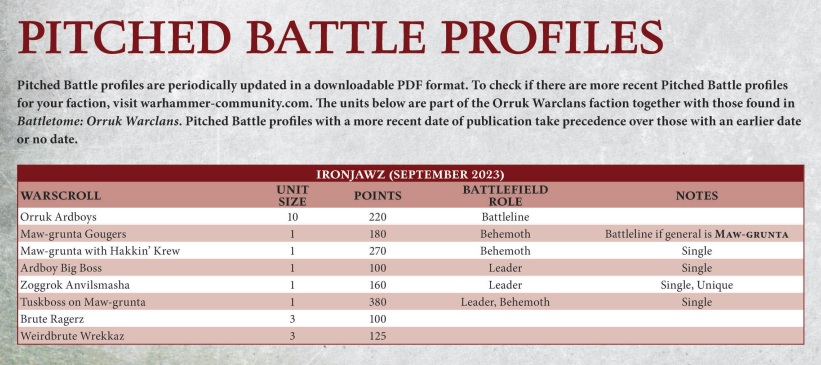 One final note for this army: It's designed to also work with the upcoming Dawnbringers: Book II – Reign of the Brute as that book also has rules for an Army of Renowned specifically for the Ironjawz. That army is called the Grunta Stampede. So yes, if you wanted to really run all those hogs then you're going to want to use that specific army, too. It's going to have other various enhancements and abilities to use like the example of 'Ere We Come! 

Personally, I'm really glad to see the Ironjawz get all these new units and models. We're FINALLY getting the Maw-Grunta that was teased back in April of this year as well as a significant update to the Orruks overall. I've mentioned this before but I hope we get more supplements for other armies. The current Age of Sigmar Season is going to last for a while thanks to the General's Handbook and I think these types of supplements will inject some meta-shake-ups with the year-long season.
Not bad for a free Battletome Supplement from Games Workshop!