'Fortress of Death' is Reinventing How We Play RPGs 34 Years Later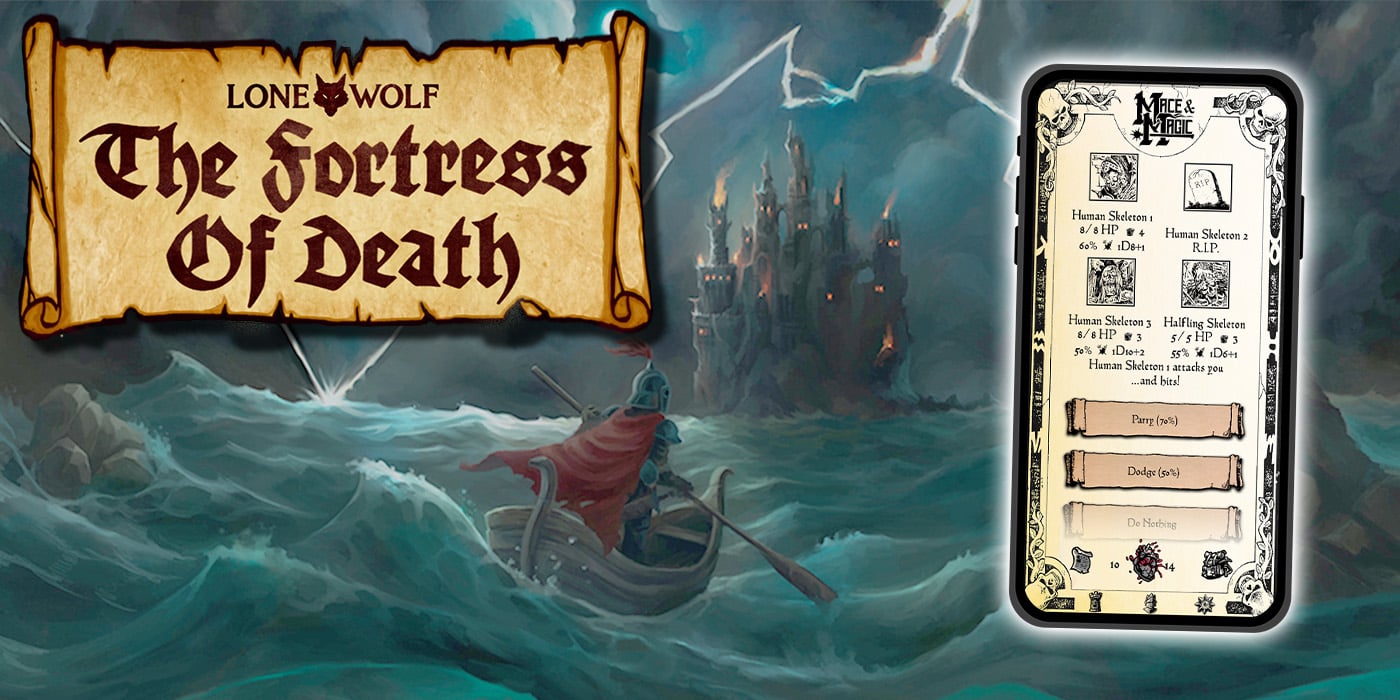 Fortress of Death combines choose-your-own-adventure with podcasts into a true solo RPG. And this time, no having to call anyone on the phone.
Back in 1989, a game maker and author named Joe Dever had a wild idea. He had already set up a whole fantasy series set in the world of Magnamund from his Lone Wolf gamebook series. Ever the innovator, Dever concocted the idea of PhoneQuest. In PhoneQuest, people could dial a number on their phone and listen to, essentially, an interactive audio drama set in the Lone Wolf setting.
I have loved the Lone Wolf series since I was naught but a wee lad, so imagine my excitement upon discovering the idea is making a triumphant return to Kickstarter under the Sound Realms platform.
Fortress Of Death Comes To Your Phone
Sound Realms is an audio platform that currently has two unique adventures. In addition to Lone Wolf's Fortress of Death, the other is Mace & Magic, their own post-apocalyptic fantasy world. But there are plans to add more settings in the future. And considering Fortress of Death was fully funded in 5 hours, the way forward looks very good for Sound Realms.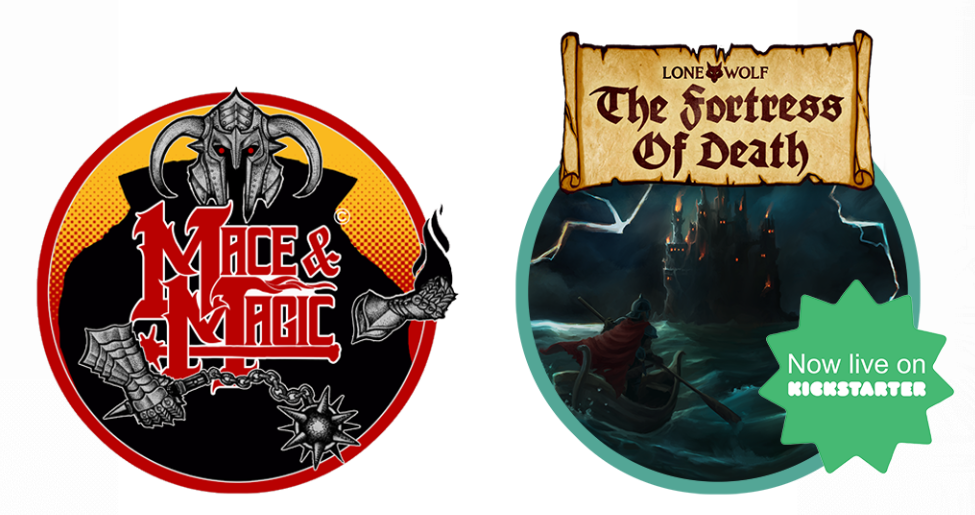 How Does It Work Exactly?
The game itself plays out something like a Choose-Your-Own-Adventure book. The narrator describes what's going on as any good Dungeon Master would, until you reach a point where you need to make a decision. But what sets the Lone Wolf series above the rest is the depth of the RPG elements found within. In the Lone Wolf series, it's not just choosing your own adventure path. There is character stats, equipment, items, quests, skill checks, and of course, combat!
If all this sounds exciting, definitely go check out the Kickstarter page. It's running up until October 15th. You can read more about Fortress of Death, and check out the free demo as well!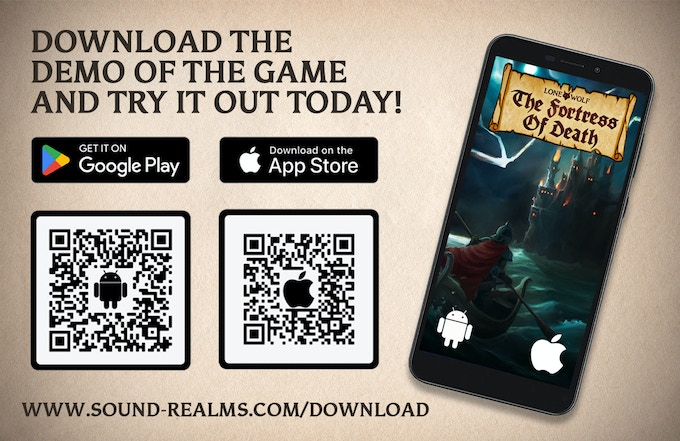 ---