Kickstarter Highlights: Explore Steampunk Worlds in 'Ecryme', Fight Historical Battles in 'Blood & Crowns', and More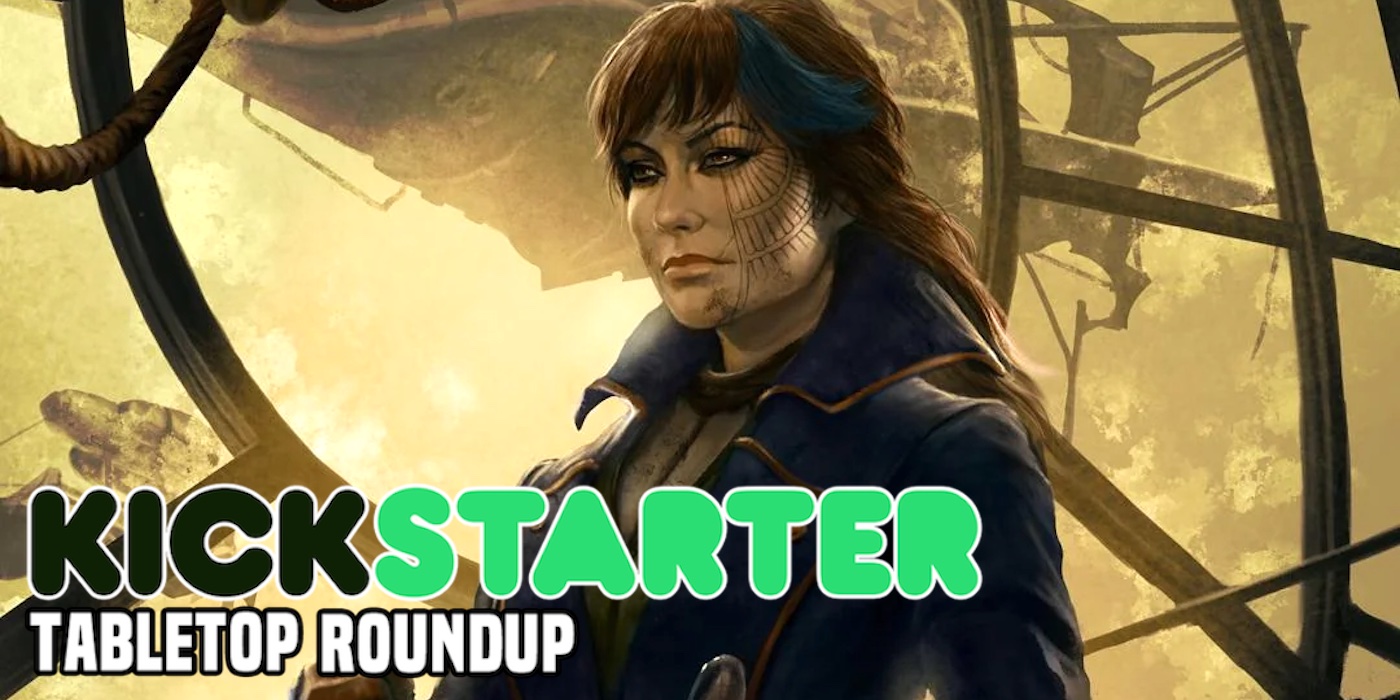 Come check out this week's batch of crowdfunding and Kickstarter highlights–including RPGs and STLs!

A Hell of a Terrain – STL
In this campaign, you'll find scatter terrain and a modular platform system by using printable chain links. All files are print tested and ready for download. No supports needs for plastic FDM.
Ecryme: The Dystopian Steampunk TTRPG
This week's header image is from this campaign.
Ecryme is the English adaptation of the celebrated French role-playing game of the same name. It introduces the players to a steampunk, post-apocalyptic world where political and social struggles mix with supernatural intrigues. The game runs on a lightweight 2d6 system that favors skill investment over luck and focuses on roleplay.
Adaptabletop: 3D Printed Modular Tabletop
AdapTableTop (or ATT) is a lifted modular system for board games, wargames, and RPGs.You no longer have to adapt to the little space available to play. Now, you can create a new surface and choose to mount each leg and each ATT module wherever you prefer, according to your needs.
Blood & Crowns
Blood & Crowns is a 28mm miniatures skirmish game that immerses you in late medieval Western Europe and the chaotic period known as the Hundred Years' War.
The game allows players to recreate the countless skirmishes, raids, sallies, acts of piracy, and all manner of small-scale engagements that hide in the shadows of history. It is not a game with hordes of faceless masses but of individual warriors that puts players in the armor of the combatants at the level of fighting where personal combat was the most visceral. Where blood was spilled, and crowns were won and lost!
Chants for the Old Ones
Chants for the Old Ones is a thematic strategy game for 1 to 4 players and 60 minutes where your objective is to summon an Old One before any other player.
We have spent over 4 years developing a deep competitive experience. In each game, you will have to summon a different Old One, and each one has distinct requirements in their invocation chants. All characters and creatures are also different and unique. Find your best strategy in each game and enjoy countless hours of gameplay. Each game feels like a fresh experience!
Cover Stories Series 1 – DCC & MCC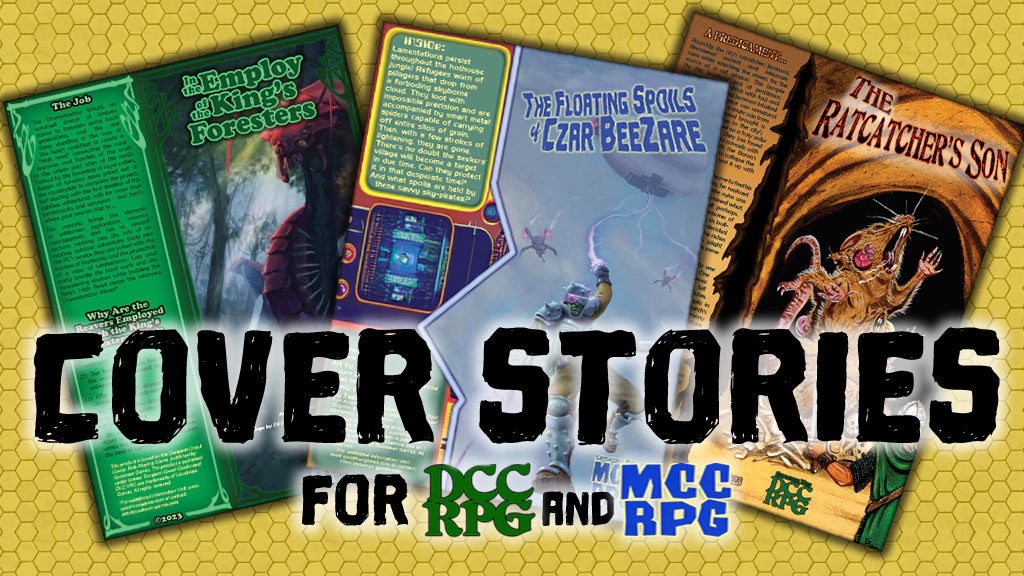 A new line of gamemaster screen-shaped adventures designed to be played in a single session but ripe with plot hooks and possibilities that can be expanded upon by creative judges. Each is complete – with the adventure information, background, keyed encounters, map, creature stats and illustrations to make reference fast. Laid out on sturdy card stock and printed in full-color with a laminate coat, these 6-panel adventures are as beautiful as they are fun to play!
---