'Level Up' With the 'Advanced 5th Edition' Starter Box Now on Kickstarter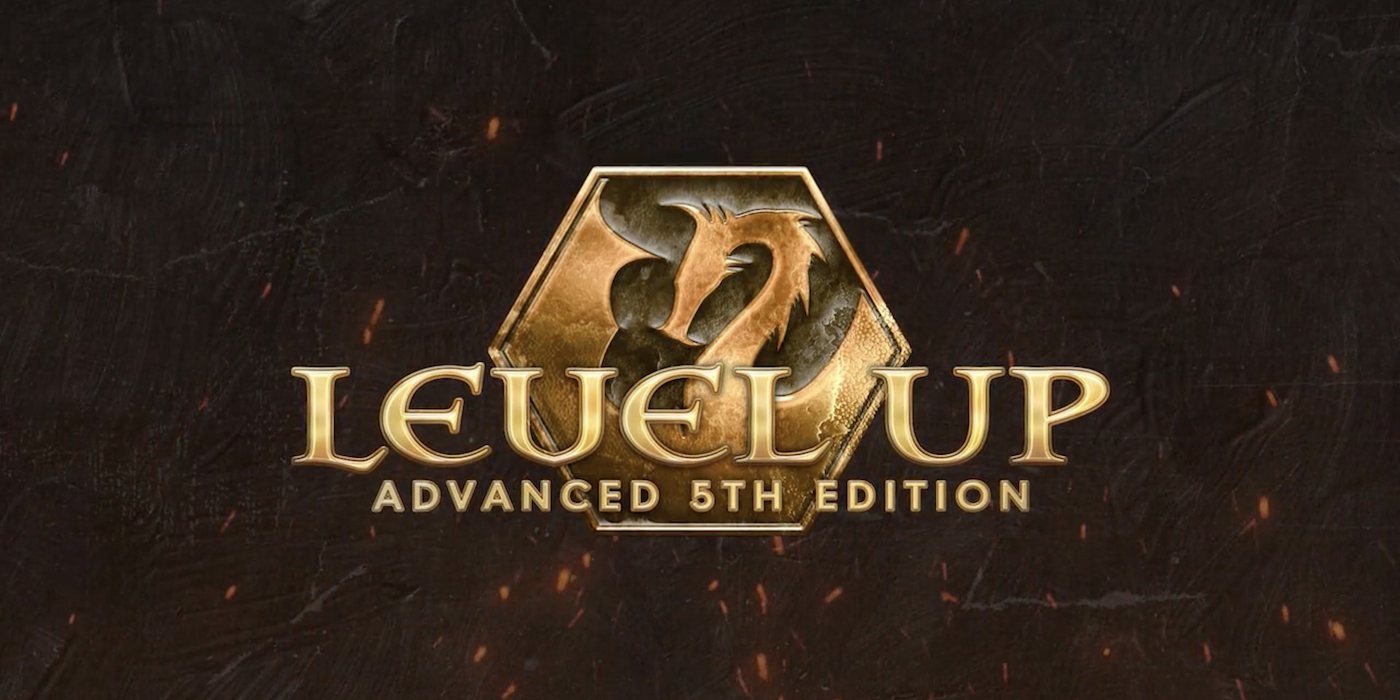 If you've played your way through D&D and looking for a new challenge, the Level Up: Advanced 5th Edition Starter Box Set is the perfect foot in the door.
Have you played D&D 5th edition so much that it's starting to feel a little drab? Level Up is here to provide more rules! And more rules mean more challenges for you, your character, or your table full of seasoned players. To get started, you'll need the Level Up: Advanced 5th Edition Starter Box Set, now live on Kickstarter!
Level Up: Advanced 5th Edition Starter Box Set
This Kickstarter is for a boxed starter set which takes your 5E core rulebooks and 'upgrades' them by introducing you to some of the new rules in Level Up. Unlike the standalone Level Up hardcover core rules, this starter set assumes you know how to play 5E, or have the 5E rules, and we just show you the new stuff!
Inside the box you'll find:
A 66-page rulebook which 'upgrades' your game from 5E to Level Up: Advanced 5E.
A three-part adventure path which introduces the new rules to you as you go.
5 pre-generated characters which show off the new options available in Level Up!
91 cardboard tokens for heroes, villains, and monsters.
5 poster maps.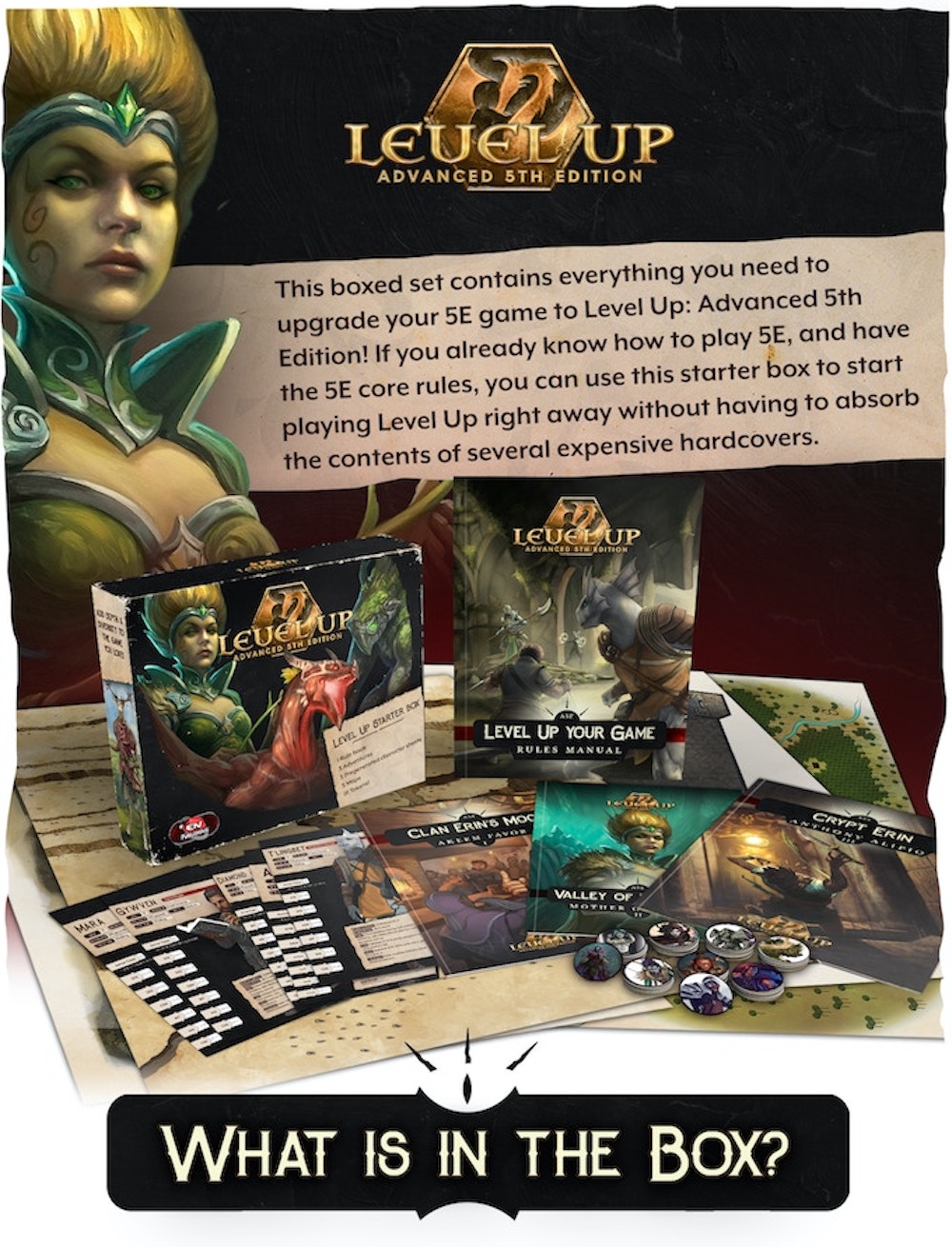 All About Level Up
Since this is a starter set, Level Up includes a nice history of the game that can spice up any D&D player's table.
Level Up: Advanced 5th Edition (A5E) launched in 2021 and is a standalone game which enhances the 5E ruleset which you know and love. If you love 5E but would like a little more depth to the rules, Level Up is the new game for you!
After two years of extensive public playtests and surveys involving thousands of players, and input from our active community, we completely overhauled the 5E game system. From redesigned classes to a full exploration pillar, we revisited every aspect of the game to present this new standalone game, backwards compatible with the 5th Edition core rules.
---