'Onyx the Fortuitous & The Talisman of Souls': YouTube Horror-Comedy Hits the Big Screen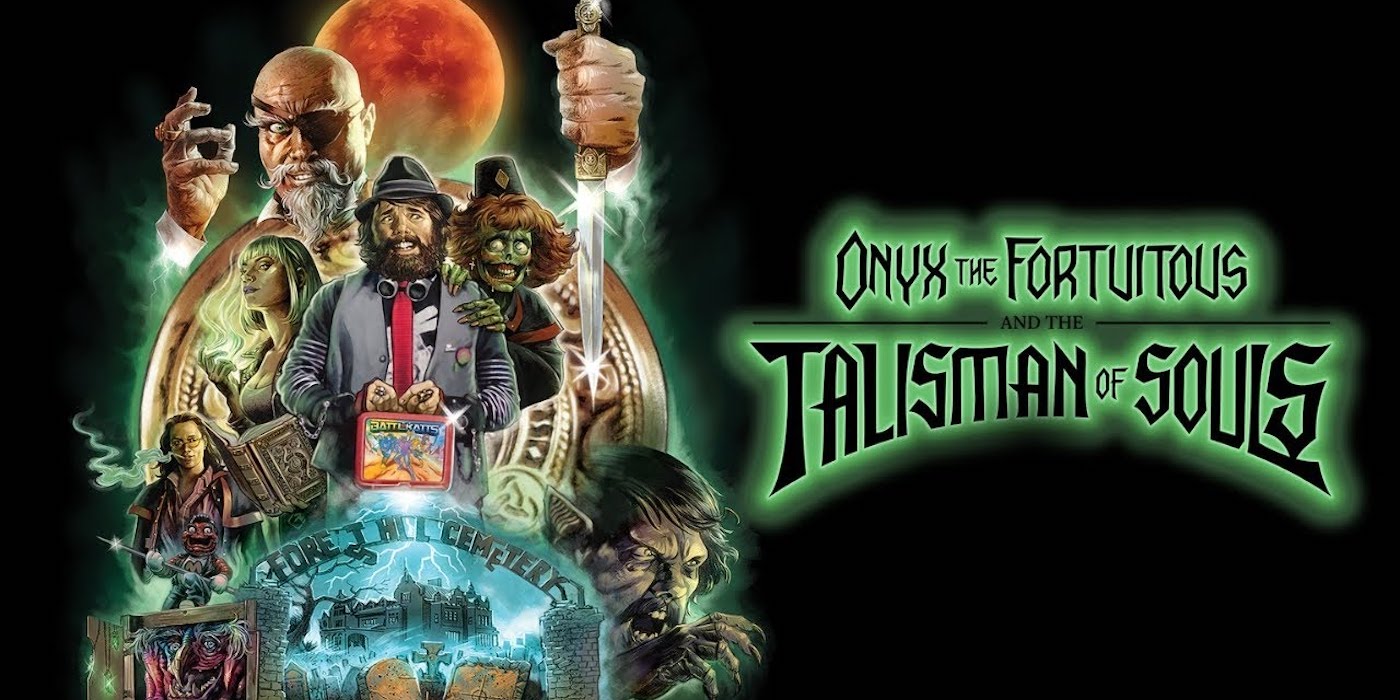 YouTube creator Adam Bowser's horror-comedy Onyx the Fortuitous & The Talisman of Souls is coming to the big screen next month.
The journey Onyx the Fortuitous and the Talisman of Souls has taken to get to the big screen is an uncommon one. Onyx, the main character, started as the star of shorts on YouTube–they quickly grew a following. A feature-length movie was successfully funded via Kickstarter in 2021. Then, the completed feature was selected by the Sundance Film Festival's Midnight Section. And now we get to see it on the big screen as a once-night-only event.
Onyx the Fortuitous First Trailer
The story focuses on Marcus J. Trillbury, aka Onyx the Fortuitous, a man struggling to find his purpose while working a soul-devouring job and living with his mom. When he's sent a coveted invitation to the mansion owned by his idol, Bartok the Great, he runs at the chance to do something great. In this case, participating in the ritual will raise the spirit of an ancient demon.
It has that 1980s fun cult horror feel – the kind of movies that were passed around on VHS from fan to fan.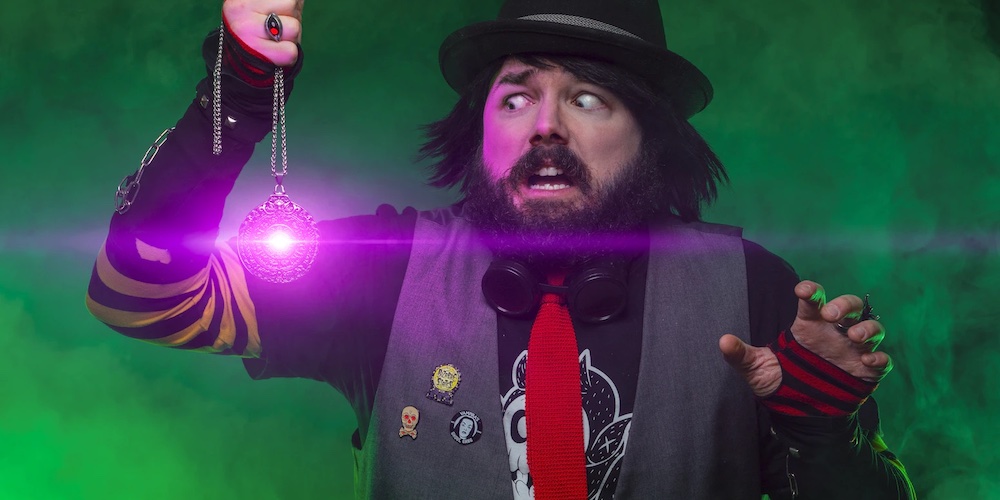 "Onyx started out as a quirky digital character that I hoped would find some sort of audience, even a tiny one. To see the growth in popularity over the last few years has been incredible, and now we're preparing for a major theatrical event. It just shows that if you're willing to put your art or yourself out there amazing things can happen."

– Director/Writer Adam Bowser
'Onyx the Fortuitous & The Talisman of Souls' Cast & Details
The movie stars Olivia Taylor Dudley, Arden Myrin, and Andrew Bowser. Plus, horror icons Jeffrey Combs (Re-Animator, From the Beyond, The Frighteners) and Barbara Crampton (Re-Animator, Chopping Mall, You're Next). It's directed and written by Andrew Bowser.
Misunderstood by all who know him, Marcus J. Trillbury (Bowser), aka Onyx the Fortuitous, is struggling to find purpose in his soul-devouring side gig. But just when it seems he's ready to throw in the towel, he receives a coveted invitation to the mansion of his idol Bartok the Great (Combs) for a ritual to raise the spirit of an ancient demon. Ecstatic, he joins Bartok, his mysterious delegate Farrah, and a collection of fellow devotees as they prepare for the ceremony, but quickly it becomes apparent things are not what they seem. As Onyx and his new friends fight to keep their souls, he must decide what he's willing to sacrifice in order to meet his destiny.
The movie will be showing one night only on October 19th – you can snag your ticket today.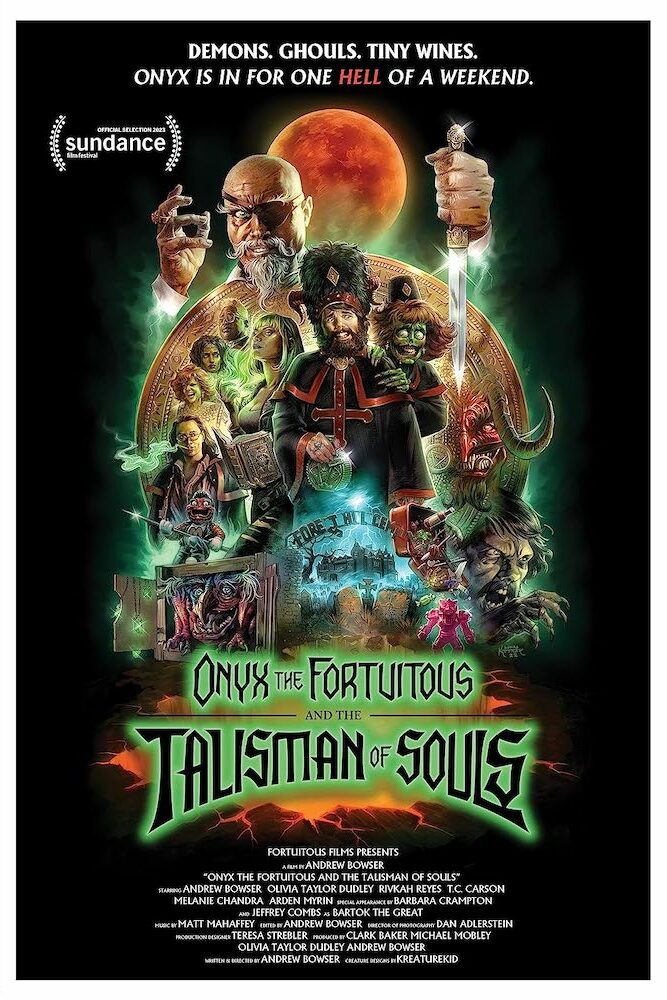 ---