'Tales From the Loop's New Campaign 'They Grow Up So Fast' is Out Now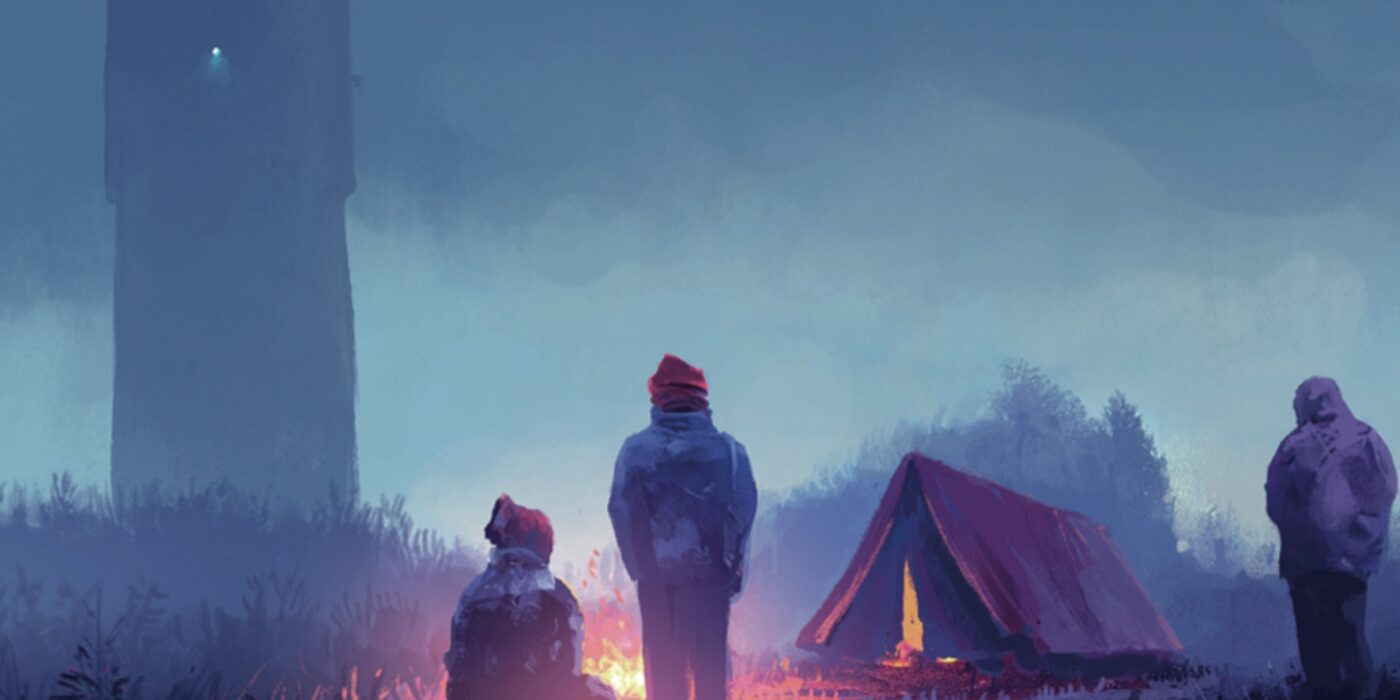 You will feel nostalgic anemoia for the magical year captured in They Grow Up So Fast, a new campaign for Tales from the Loop.
Look, maybe it's the fact that Summer is ending and a new school year is beginning for lots of folks. Maybe it's the fact that when those days are gone, your job just soldiers on. And there's little to mark the changing of the seasons outside of the occasional jaunt into nature.
When the sky hangs grey and melancholy in the air, your thoughts drift back to a time that never was. That's anemoia, baybee. It's a nostalgia for a time or place you've never known. And that's kind of at the heart of Tales from the Loop, which bills itself as roleplaying in an 80's that never was.
It's amazing. And the artwork is enough to make you long for the final season of Stranger Things. But. They Grow Up So Fast, a new campaign, newly released for Tales from the Loop, promises a whole magical year. The kind of year where everything changes. And you know you'll never be the same afterward.
At least that's what it says on the back of the book.
They Grow Up So Fast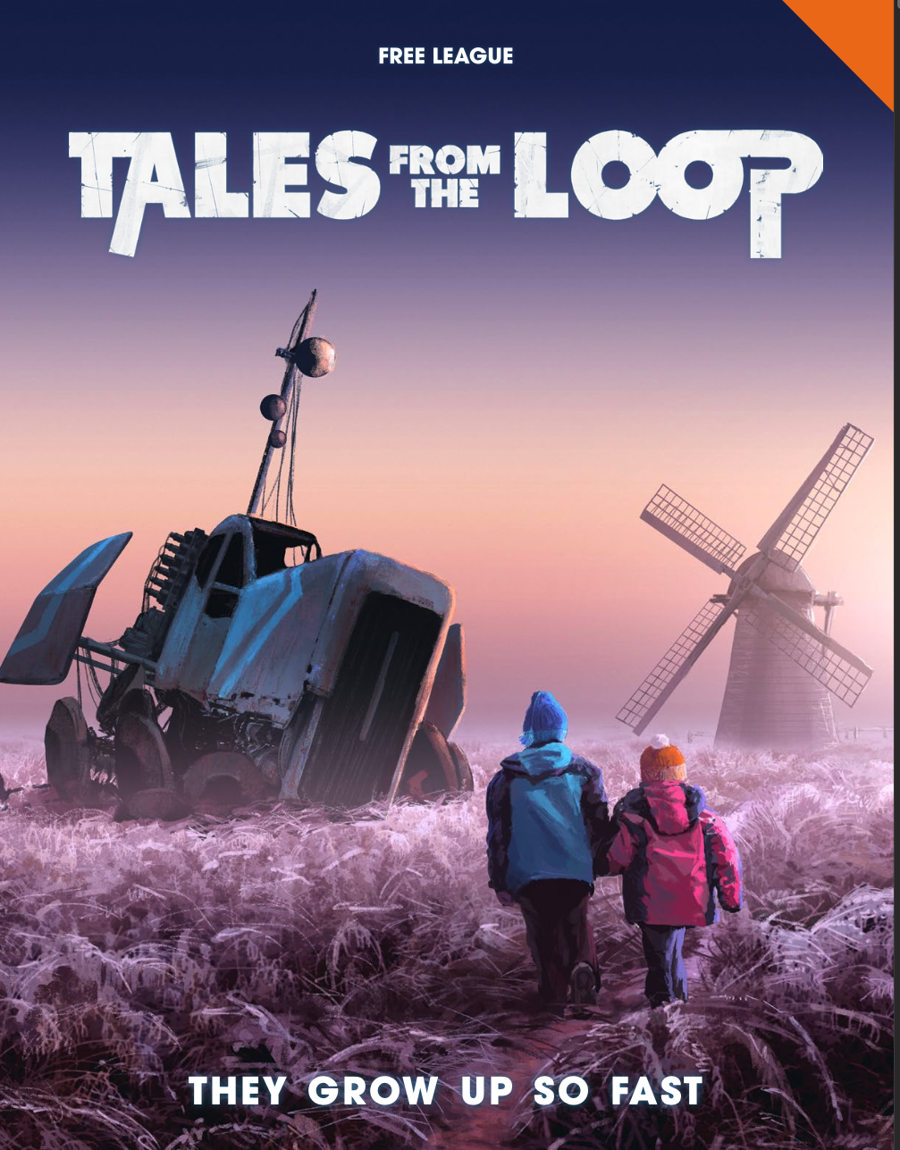 Everything changed on that fateful day. Looking back, I know that whatever we did changed our lives forever. The sky ruptured and something strange came through. It was a great adventure that showed us how little we knew about the universe. It was scary and yet magical. I wish we could do it again.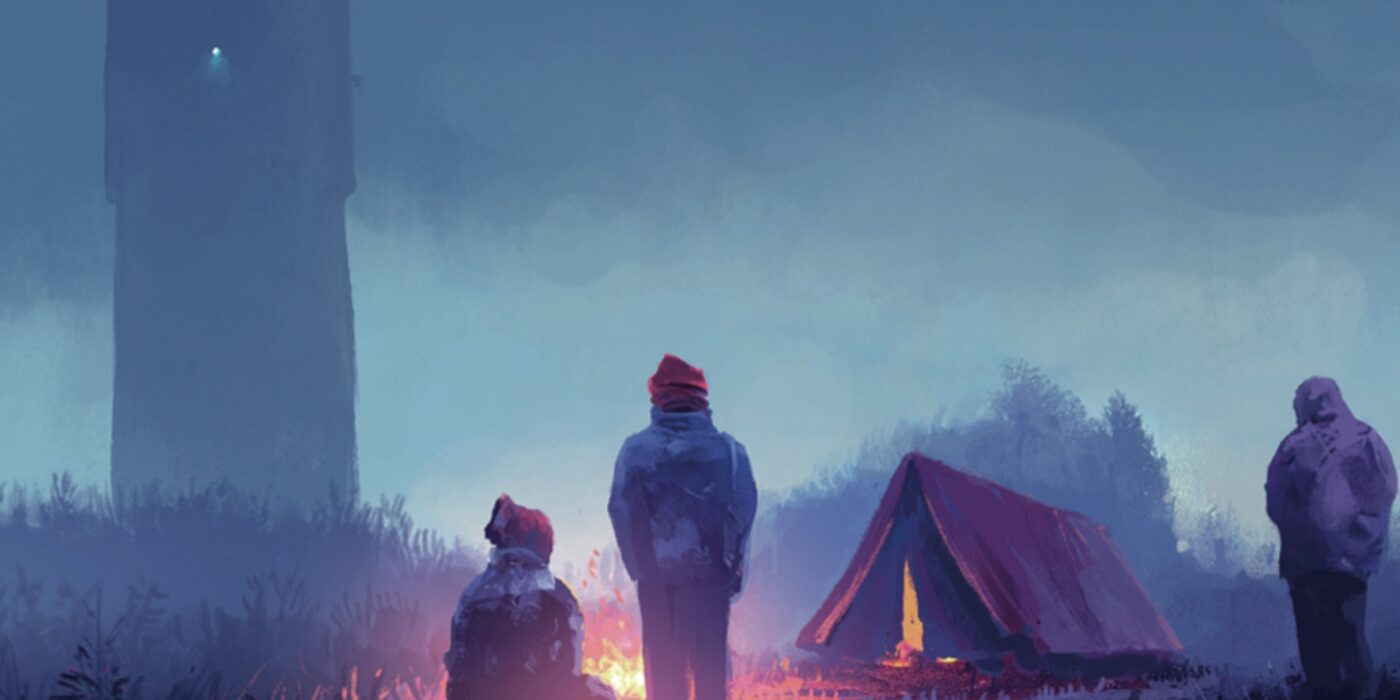 In these four adventures, that together forms a campaign spanning the seasons of a year, the Kids will be tested to the limits of their abilities. When an ordinary camping trip turns into something else, they will discover that friends come in all sizes and forms, and even from different worlds. Together they will go on an adventure they will never forget.
This book includes:
A four-part campaign taking place in the UK Loop of Norfolk Broads
Extensive information on the Norfolk Broads Loop and the area surrounding it
Tips on how to set the campaign in the Swedish and US Loops
New art, maps and handouts.
---
Now to go find that Wolfmother soundtrack…