Warhammer 40K: Who Are the Drukhari Incubi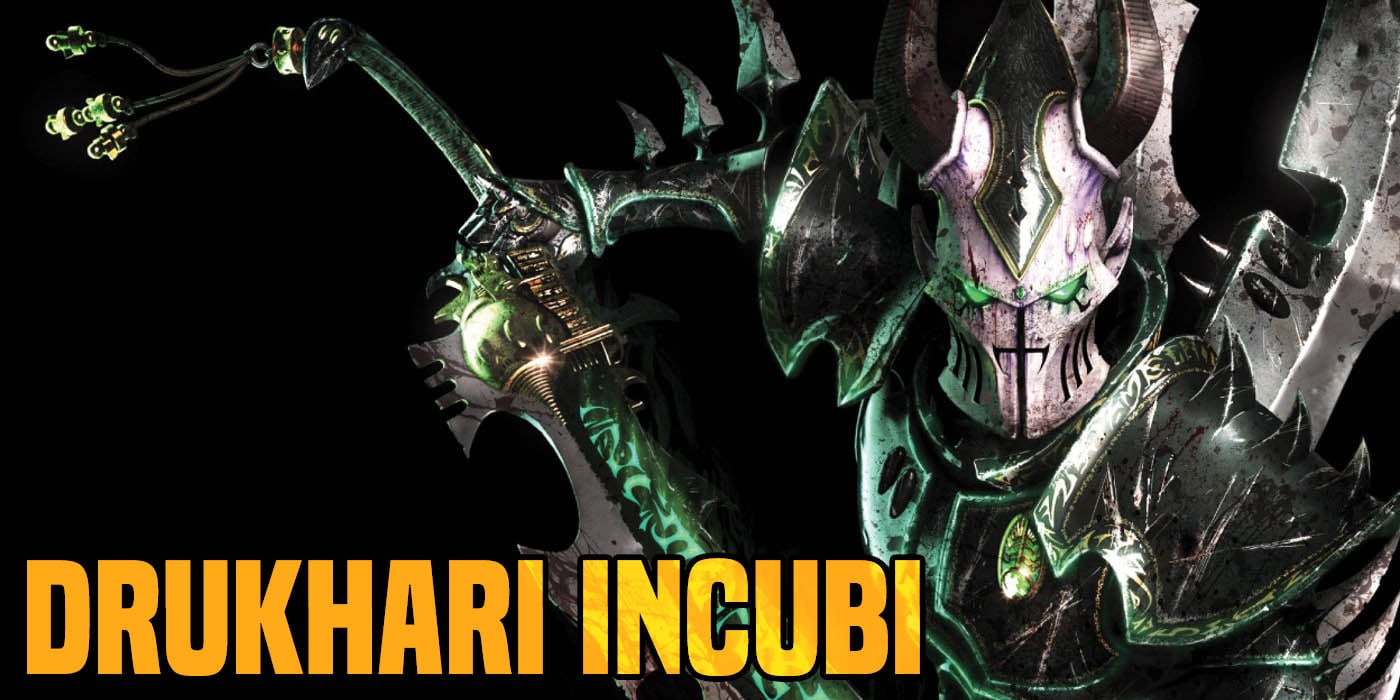 Today we speak of one of sinister warrior elite of the Drukhari – the ruthless, implacable Incubi.
An Incubus is an elite Dark Eldar warrior, most commonly seen in service as an Archon's retinue in the field. Outside of combat, they act as personal bodyguards, protecting their client every second of the day.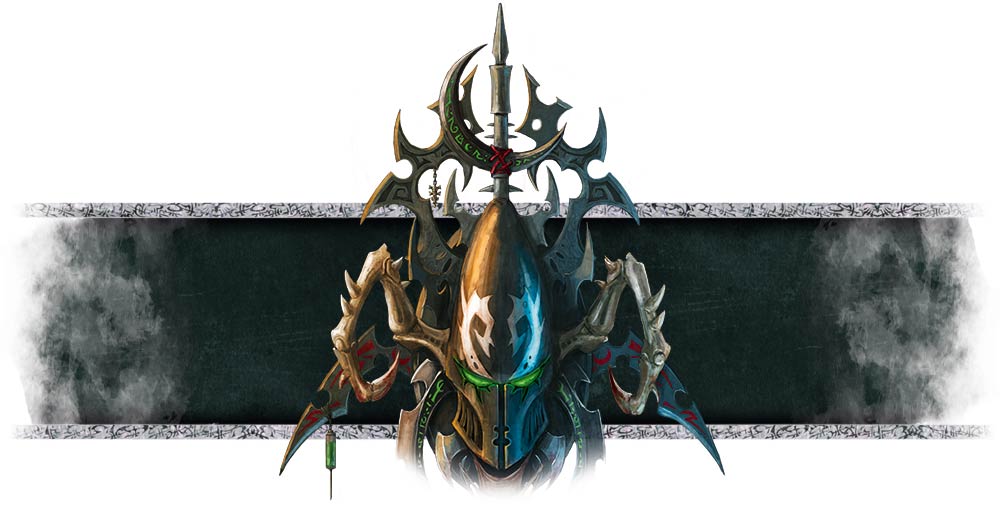 Incubi Overview
Incubi, like Mandrakes or Haemonculi, do not swear allegiance to any specific Kabal or Wych Cult. Instead, Incubi are trained in their dark shrines. These obsidian crafted shrines, all presided over by Hierarchs, are thronged by patrons and aspirants eager to steep themselves in the murderous arts. The smallest shrines have only a handful of Incubi, the larger ones are sprawling bastions full of howling marble statues with a central shrine where aspiring Incubi and other Dark Eldar come in their thousands to bargain for services or to join the order.
Training is extremely hard and gruelling. Due to this, not every aspirant survives the training. These weaklings are burnt as an offering to the iron statue of Khaine at the heart of each shrine. The only way to stay alive is to quickly master everything taught. Should an aspirant live long enough to best a proven Incubus and take his armour, the final training will begin. Every aspirant must then kill an Aspect Warrior of the Eldar Craftworlds in single combat, shatter their quarry's precious Soul Stone and rebuild it into a psychic torture device known as a Tormentor. After that, the aspirant can be considered an Incubus.

Place in Drukhari Society
Incubi are the best warriors in Dark Eldar society. They are warrior-mercenaries living only to kill. Archons favor Incubi as bodyguards. They are also used extensively as enforcers in the city of Commorragh. Many pleasure dens or smuggler's spires have been brutally destroyed by a host of Incubi to send a message to their employer's rivals. The reason for this is that in Dark Eldar society, one's place in the chain of command is only improved by assassinating the person above you. Therefore, the majority of Kabal leaders find it too dangerous to leave the protecting of their lives in the hands of a member of the same Kabal, as the bodyguard would have ulterior motives for not sufficiently protecting the Archon. Incubi, on the other hand, are completely neutral in matters of Kabal hierarchy, follow the code of their contract and their Klaivex leader zealously, and are elite warriors, all of which make them perfect bodyguards. But in Commorragh, even the finest blade can still sometimes cut both ways.
Klaivexes
The leaders of the Incubi are known as Klaivexes due to their unparalleled skill with the klaive. Each shrine has a different ritual for how a Klaivex is chosen, but all revolve around displaying absolute mastery of the ritual weapon. In the Shrine of Naked Hatred, those who would become leader must first disable an incumbent Klaivex in single combat. They must then show their skill by flaying the defeated in but four strokes of the blade – if they fail, they themselves are skinned with their klaive.

Equipment and Wargear
Incubi are trained in the use of many different weapons unique to their warrior sect:
Another aspect of Incubi equipment that is fairly unique is their use of power armour like the Incubus Warsuit. This warsuit is used only by Incubi and not even Archons have access to this kind of armoury. The warsuit is as tough as power armour and so perfectly designed it barely inhibits dexterity at all.

Notable Incubi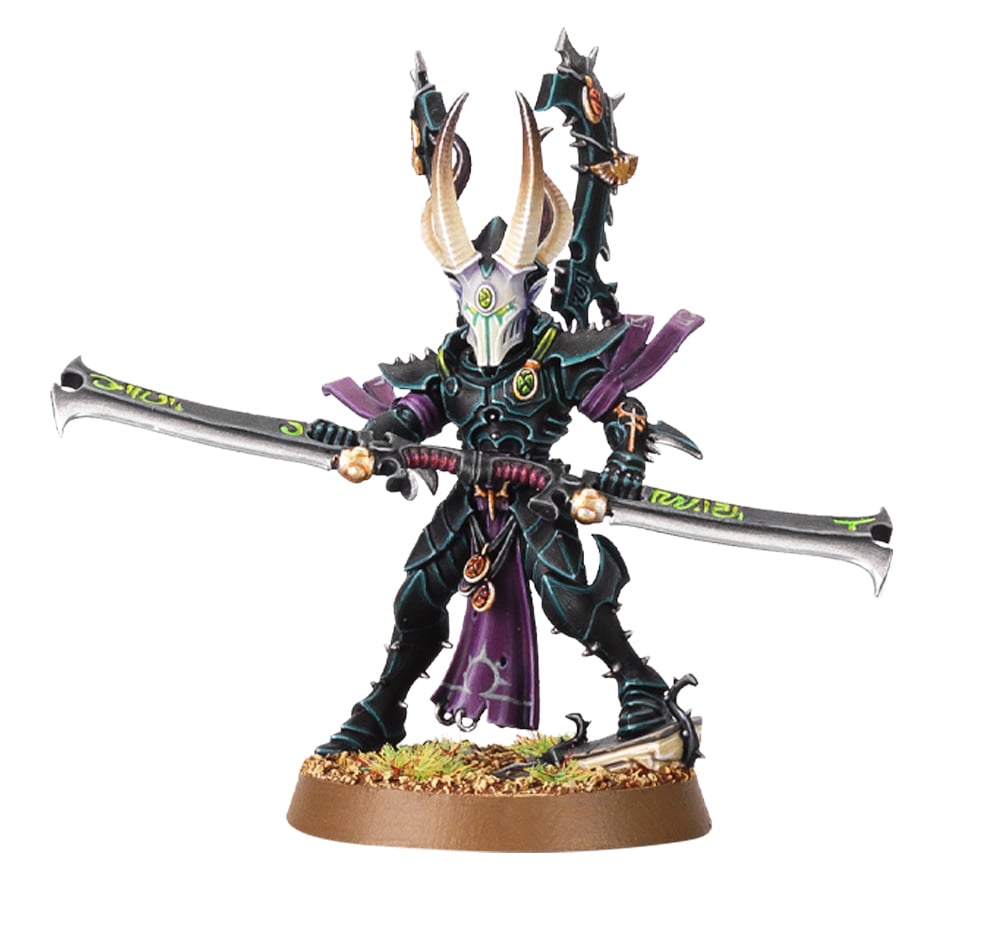 Lexicanum
~In the galaxy, there are indeed monsters.
Subscribe to our newsletter!
Get Tabletop, RPG & Pop Culture news delivered directly to your inbox.