D&D: 'The Book Of Many Things' Hits Digital Shelves Today
The Book of Many Things is the last big D&D release for the year, and thanks to a curious choice, it's only available digitally. For now.
Today was supposed to be the official launch of the big Deck of Many Things boxed set. A pricey bundle that included a newly revamped Deck of Many Things alongside two books: The Book of Many Things, a sourcebook, curiously centered around the Deck, and a card reference guide that outlines what cards represent if used as an oracle deck. However, owing to manufacturing issues that left cards warped, uncentered, and otherwise unable to lay flat, WotC delayed the release of the physical set.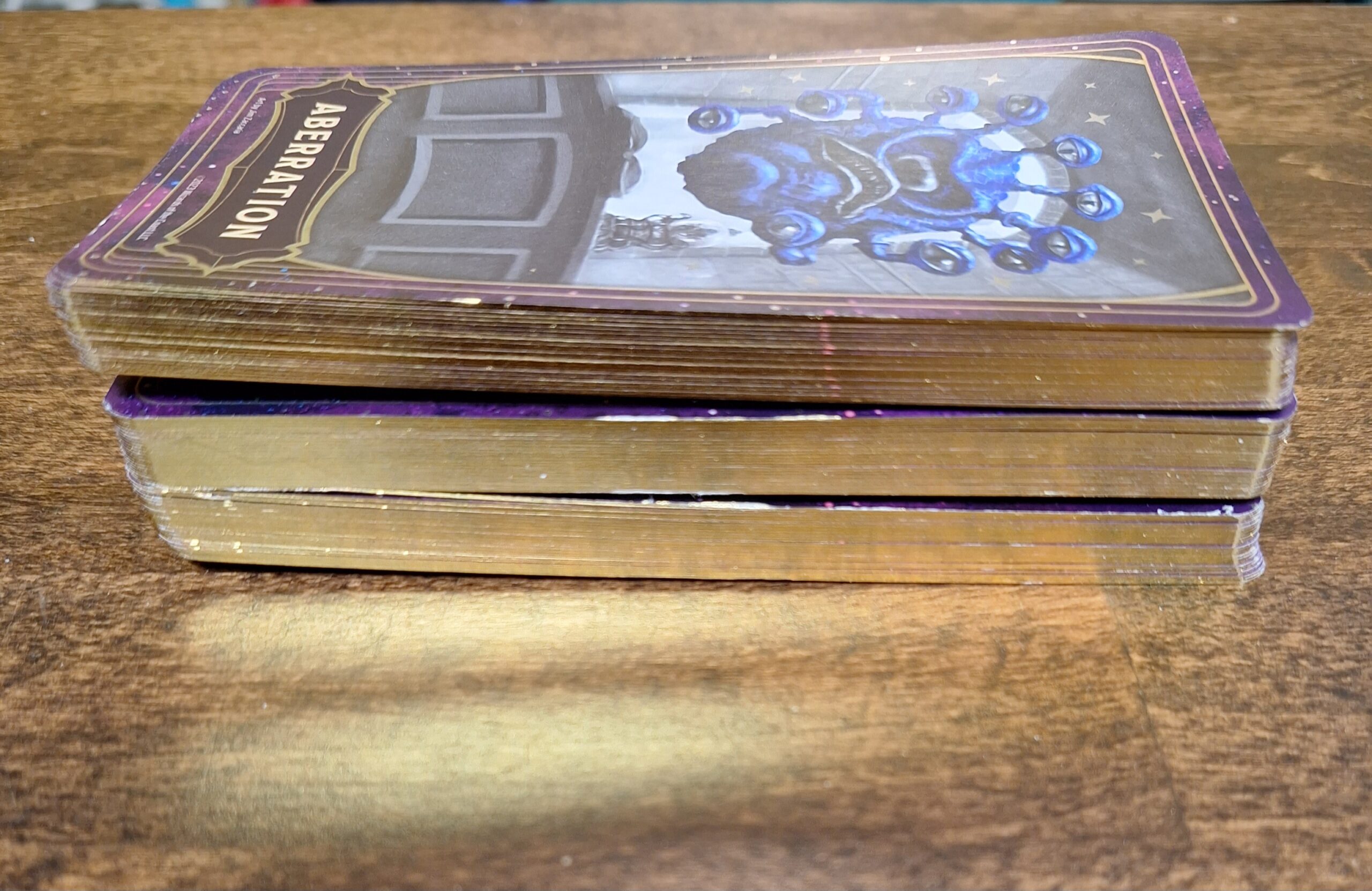 Meaning that the last big D&D launch of the year is just the digital version of The Book of Many Things. Because WotC only bundled the physical Book of Many Things with the $109.99 card set. So you can't get your hands on a physical copy. You can, however, find the digital version, which isn't a PDF, even in 2023, in all the usual places, including Roll20 and D&D Beyond.
Book Of Many Things – A Digital Only Draw To Close Out The Year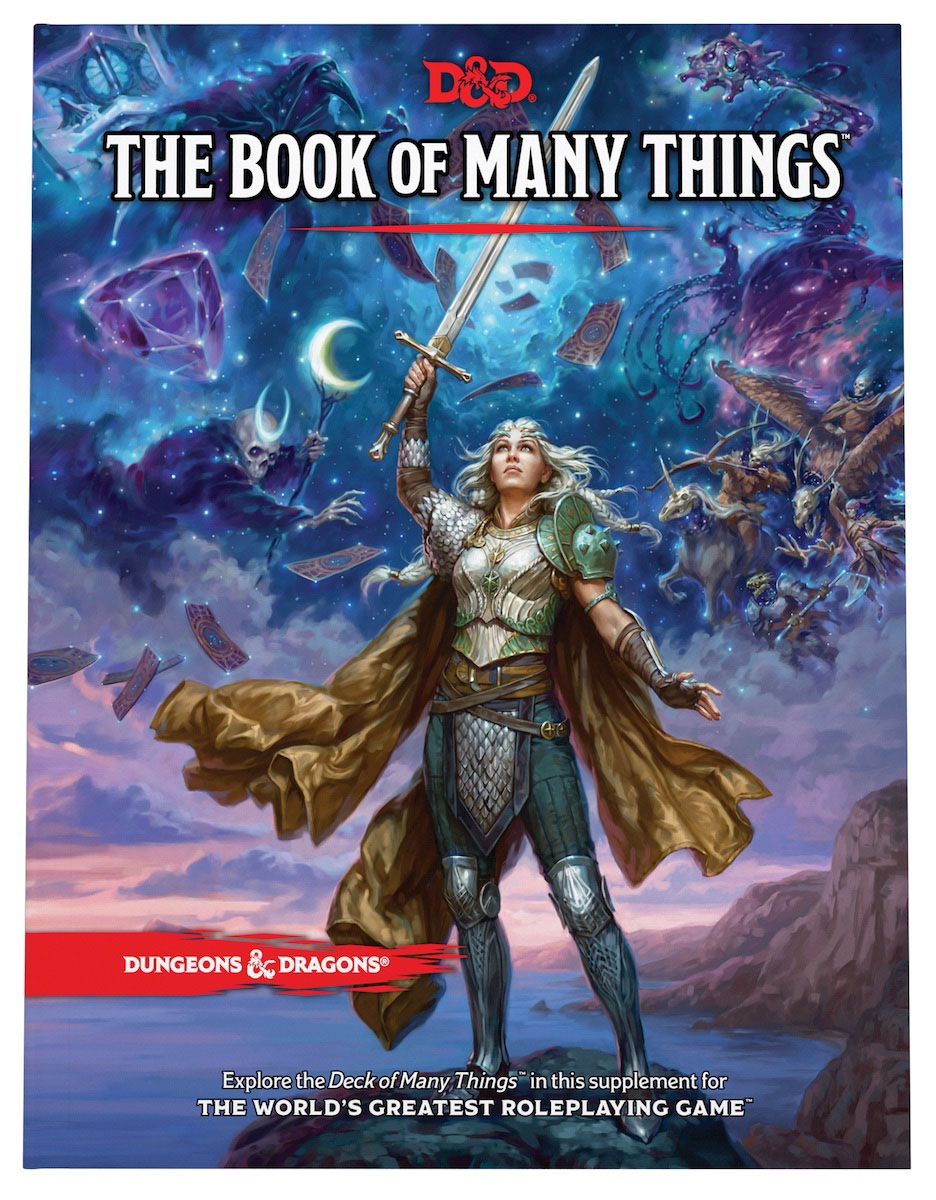 What's inside The Book of Many Things? It's a fairly robust sourcebook, though it still follows WotC's recent philosophy of not adding new subclasses or species (hopefully this changes once the 2024 core rulebooks release), but there is a new Feat, some okay spells, and several magic items. There's also a swath of new enemies, both new monsters and new NPCs.
More surprising are the organizations that players may come into contact with, including a multiversal organization dedicated to protecting the universe from the Deck of Many Things (which you'll either love or hate) and a lycanthropic thieves' guild, which is just cool.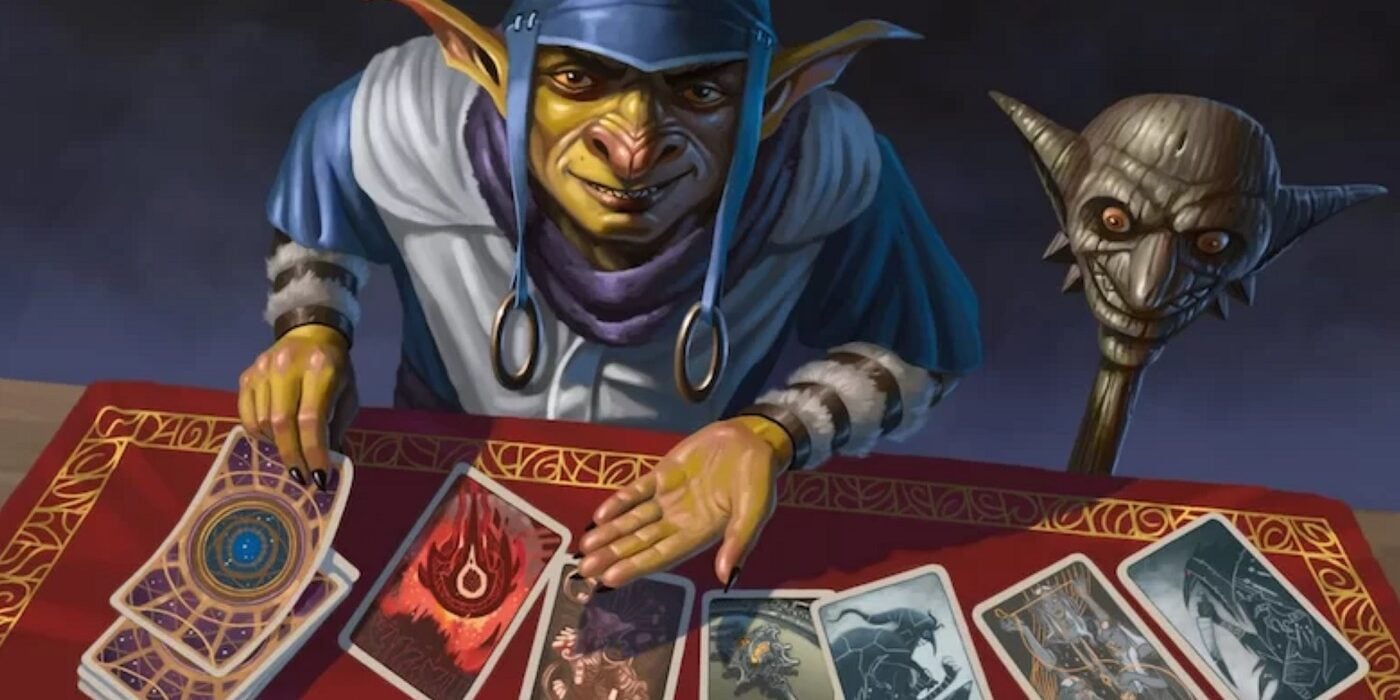 Introduce more magical whimsy into your game with The Book of Many Things. Dive deeper than ever before into the lore behind the beloved magic item, the Deck of Many Things. How did it come to be? What is the significance of one baneful figure depicted in the cards? The answers you seek – and more – will be revealed for the first time ever.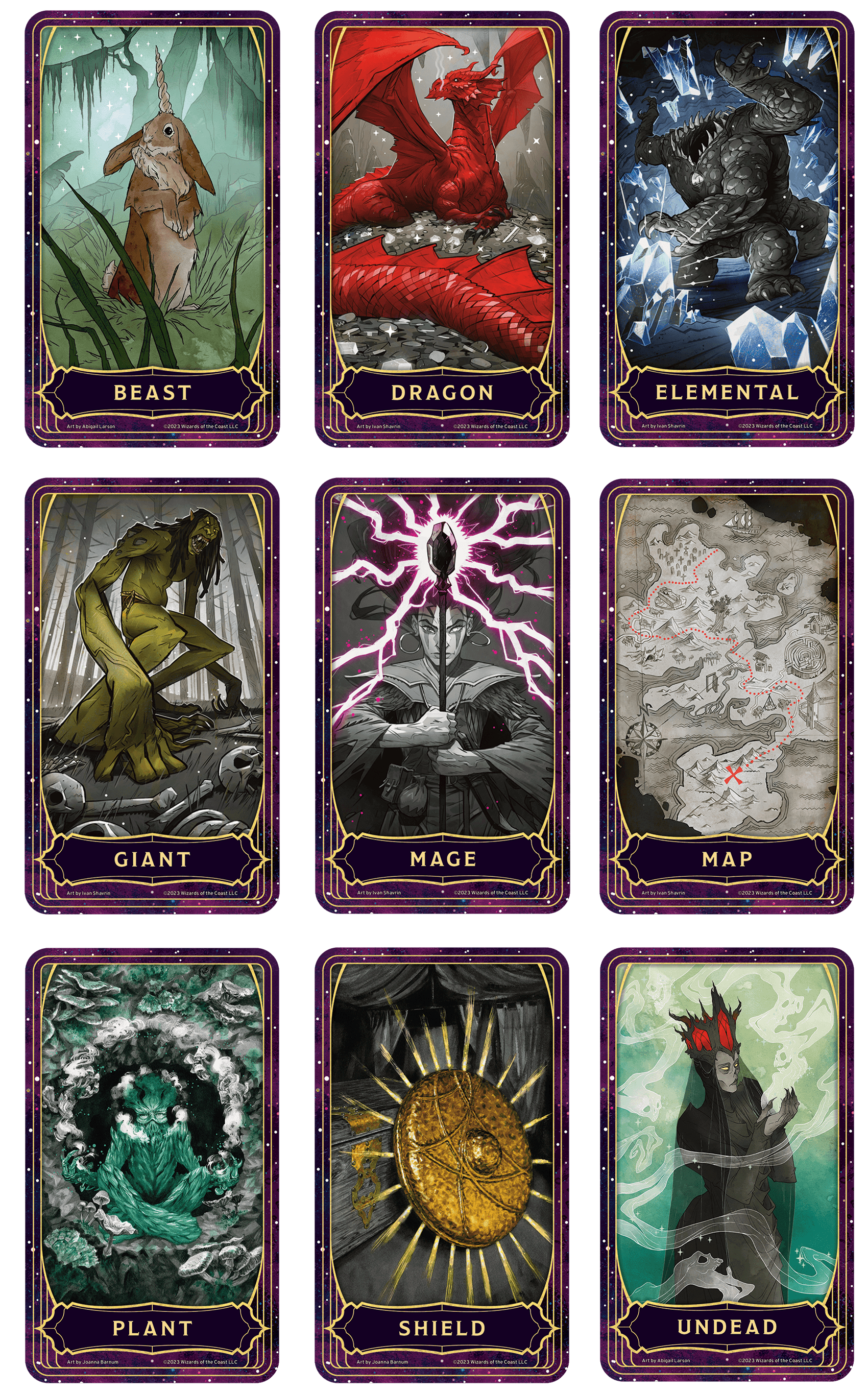 The Book of Many Things Illuminates the deck's mysteries and provides everything Dungeon Masters & players need to use them in their campaigns. This book includes cosmic character options, adventure locations, mysterious organizations, mystic monsters, and more; all inspired by the deck.
Create mystic characters with 2 new backgrounds, 1 feat, and 3 mystical spells

Clash with over 30 new mystical monsters

Uncover 50+ new magic items inspired by the cards
Offers tools for DMs like traps, location maps, & more
Find the Book of Many Things today online-only!
Subscribe to our newsletter!
Get Tabletop, RPG & Pop Culture news delivered directly to your inbox.