'Ghostbusters: Frozen Empire' – The Crew Fights a Chilling New Evil in First Trailer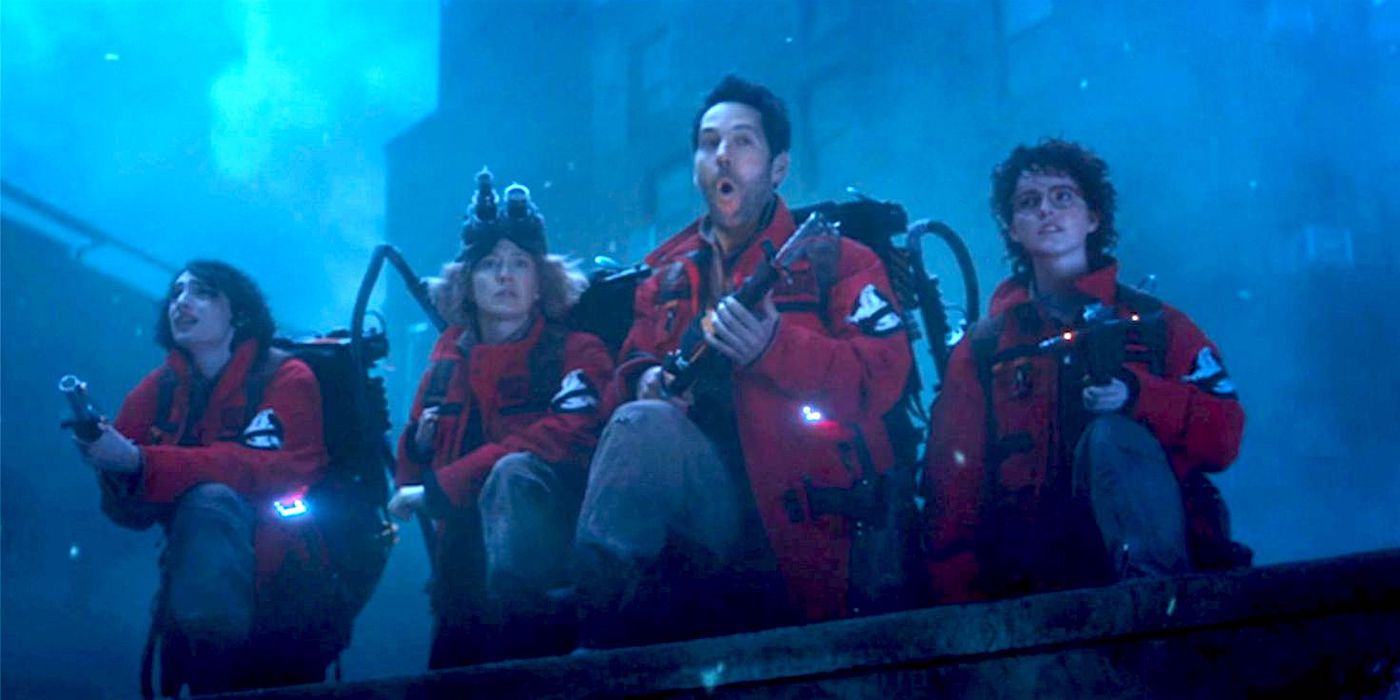 The crew is back and fighting a powerful, frigid supernatural villain in Ghostbusters: Frozen Empire. Check out the chilling first trailer!
In 2021's Afterlife, a family moves to a small town in Oklahoma to get a fresh start. There, they take on renovating a dilapidated house left to them by an extended family member. That family member is Egon Spengler, and the house holds the key to fighting the supernatural. Strange things start to occur in the town. The kids have to band together to take on the powerful evil force causing it—with some help from a trio of familiar faces.
The newly found team faces another malevolent force in Ghostbusters: Frozen Empire—and they're back on the team's home turf: New York City. An ancient object has awakened an evil that has the power to freeze everything in its path. The crew and some new members must stop it before it starts a new ice age.
I didn't expect Venkman, Winston, and Stanz to return for this one, but I won't say no to the nostalgic casting. They were a nice addition to Afterlife; hopefully, they continue to be.
Ghostbusters Frozen Empire Cast & Details
Dan Aykroyd, Bill Murray, Ernie Hudson, Finn Wolfhard, Carrie Coon, Mckenna Grace, Annie Potts, and Paul Rudd are back taking on the supernatural. Newcomers include Paton Oswald, Kumail Nanjiani, and Celeste O'Connor. Jason Reitman has stepped back from directing (he's a producer on this). That role is being filled by Gil Kenan, who was a writer on the Ghostbusters: Afterlife screenplay.
In Ghostbusters: Frozen Empire, the Spengler family returns to where it all started – the iconic New York City firehouse – to team up with the original Ghostbusters, who've developed a top-secret research lab to take busting ghosts to the next level. But when the discovery of an ancient artifact unleashes an evil force, Ghostbusters new and old must join forces to protect their home and save the world from a second Ice Age.
Ghostbusters: Frozen Empire hits theaters on March 29th.