'Masters of the Air' Follows in the Footsteps of 'Band of Brothers' – Takes Flight January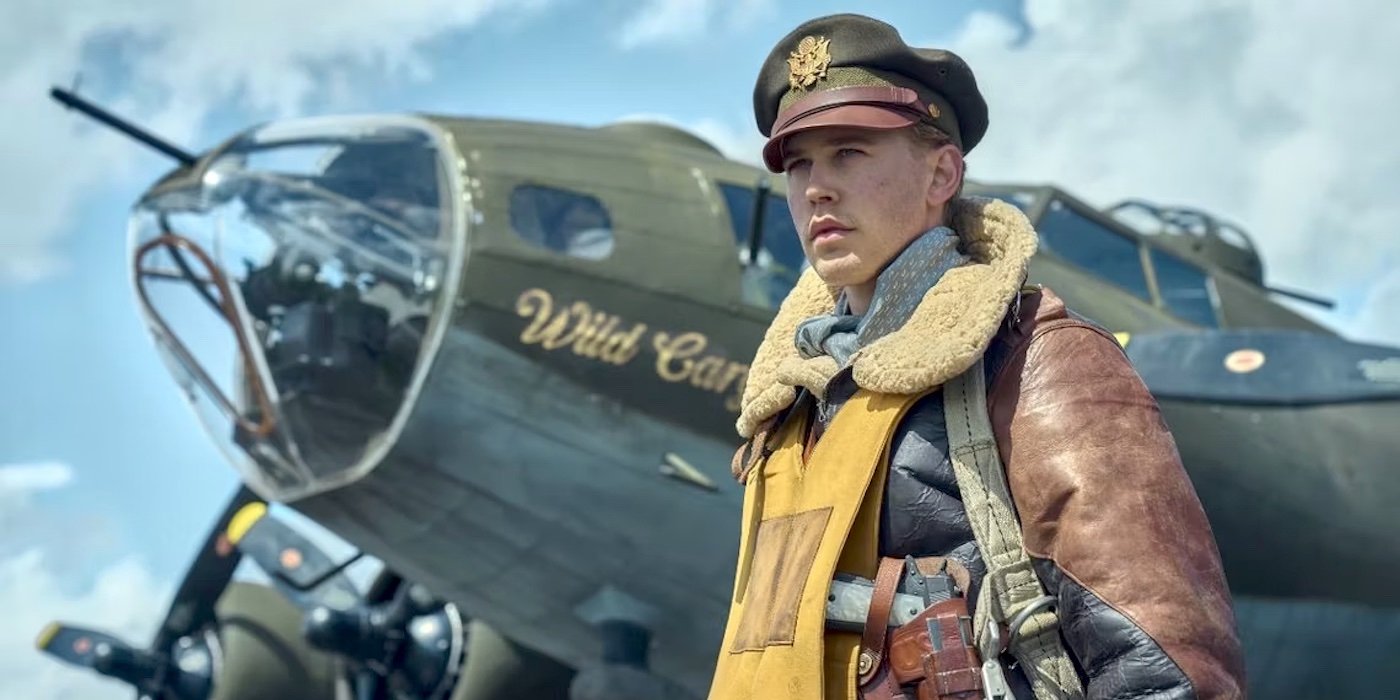 Steven Spielberg and Tom Hanks add to Band of Brothers and The Pacific with Masters of the Air, which focuses on the men of the Bloody 100th.
After the success of Saving Private Ryan, they went on to tell the stories of Easy Company and the 1st Marine Division. The two producers are returning to the small screen with another story of WWII, this time in the air.
The series is based on the novel by Donald L. Miller and follows the 100th Bomb Group, aka the Bloody 100th, as they take on dangerous missions 25,000 feet above Europe. The group flew B-17s on raids deep into German territory. Like the other series, Masters of the Air doesn't just recall the battles and horrors of the war. It also tells the stories of the members of the group and the bonds they form.
Masters of the Air Cast & Details
The cast includes Austin Butler, Callum Turner, Anthony Boyle, Nate Mann, Barry Keoghan, and Rafferty Law. Plus Edward Ashley, Jonas Moore, Elliot Warren, Matt Gavan, Branden Cook, Josiah Cross, and Ncuti Gatwa. The episodes are directed by Anna Boden, Ryan Fleck, Cary Joji Fukunaga, Dee Rees, and Tim Van Patten.
"Masters of the Air follows the men of the 100th Bomb Group (the Bloody Hundredth) as they conduct perilous bombing raids over Nazi Germany and grapple with the frigid conditions, lack of oxygen and sheer terror of combat conducted at 25,000 feet in the air. Portraying the psychological and emotional price paid by these young men as they helped destroy the horror of Hitler's Third Reich, is at the heart of Masters of the Air. Some were shot down and captured; some were wounded or killed. And some were lucky enough to make it home. Regardless of individual fate, a toll was exacted on them all."
The show will debut with two episodes, with new episodes coming out on Friday until March 15.
Masters of the Air debuts on AppleTv+ on January 26.