New LEGO Star Wars Venator-Class Republic Attack Cruiser is Enormous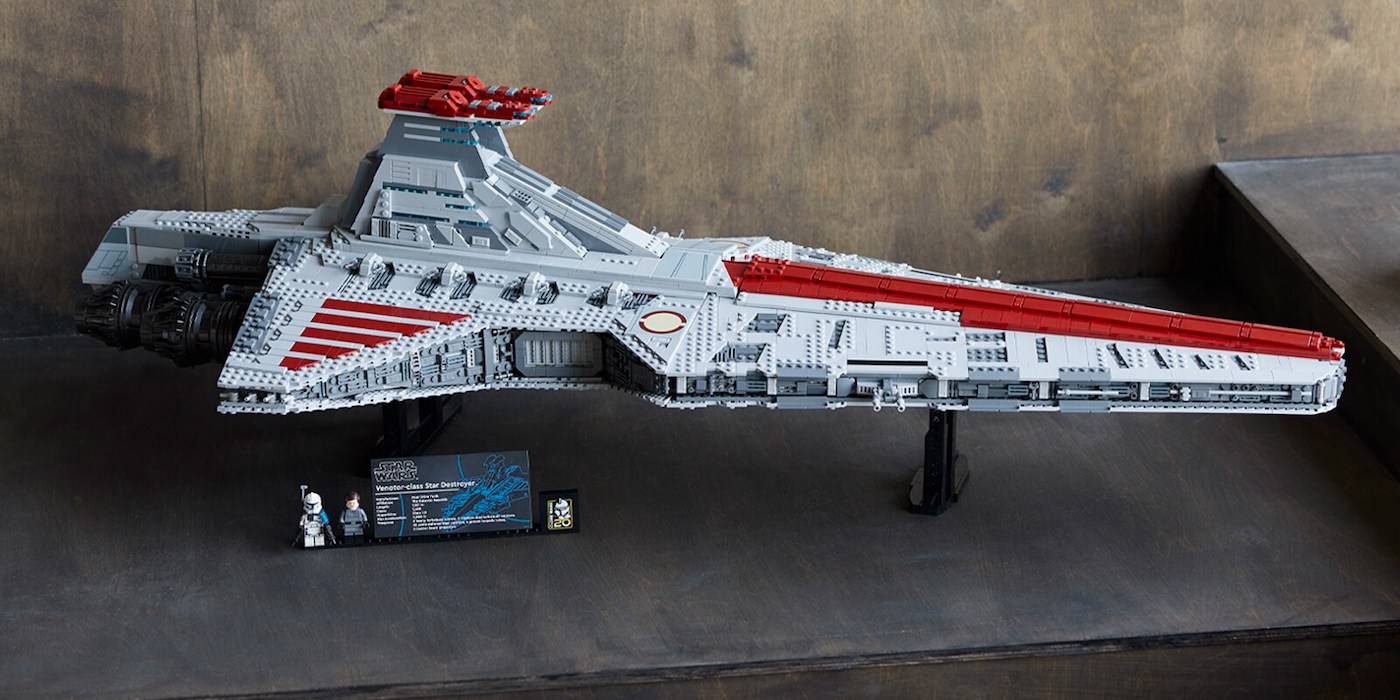 Looking for your next build? Want a massive Star Wars set? Look no further than the new 43-inch long LEGO Venator-Class Republic Attack Cruiser.
The Venator-Class Star Destroyer was used by the Republic Navy to fill multiple roles during the Clone Wars. They served as cargo ships, troop transports, warships, and blockade breakers. General Anakin Skywalker, General Obi-Wan Kenobi, and Jedi Master Mace Windu all commanded Venator-Class ships. Without these starships, the Galactic Republic may have lost the conflict.
After the Clone Wars, they landed in the hands of the fledgling Galactic Empire. They helped consolidate Palpatine's authority across the galaxy and were eventually used to fight against the Rebel cause.
LEGO Venator-Class Republic Attack Cruiser
This giant set includes authentic features such as striking red stripes, a command bridge, and a hangar containing a brick-built scale model of a Republic Gunship. It's a massive model at 43-inches long – one that will definitely garner attention.
5374 pieces
2 minifigs – Captain Rex and Admiral Yularen
Flight stands and display plaque
12.5 in. (32 cm) high, 43 in. (109 cm) long and 21 in. (54 cm) wide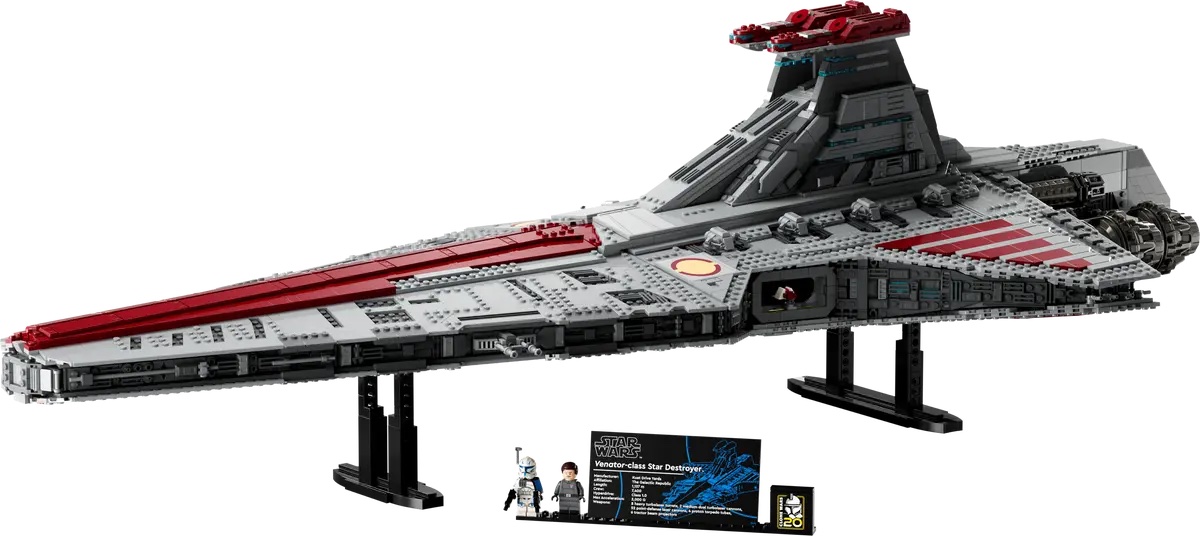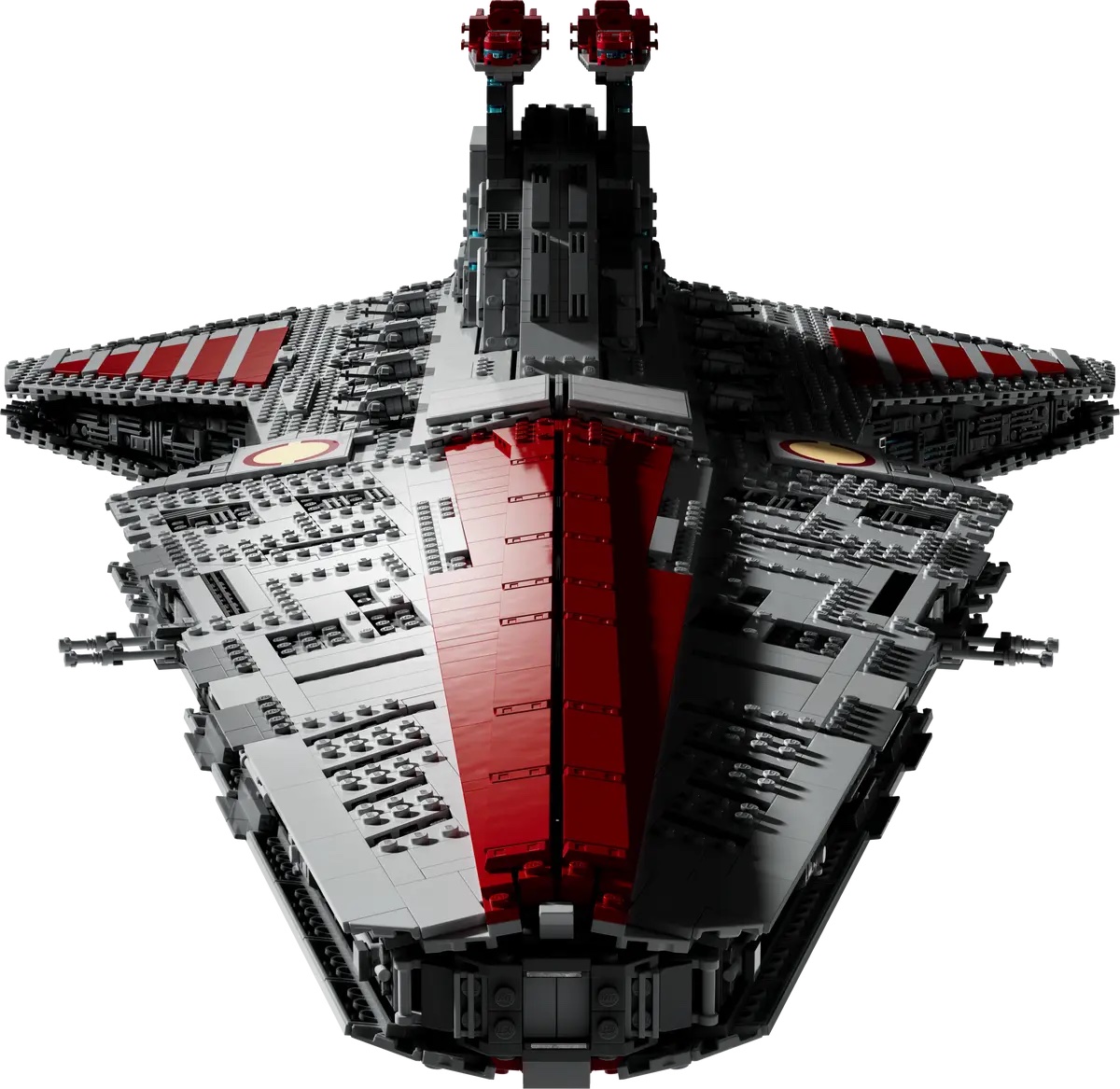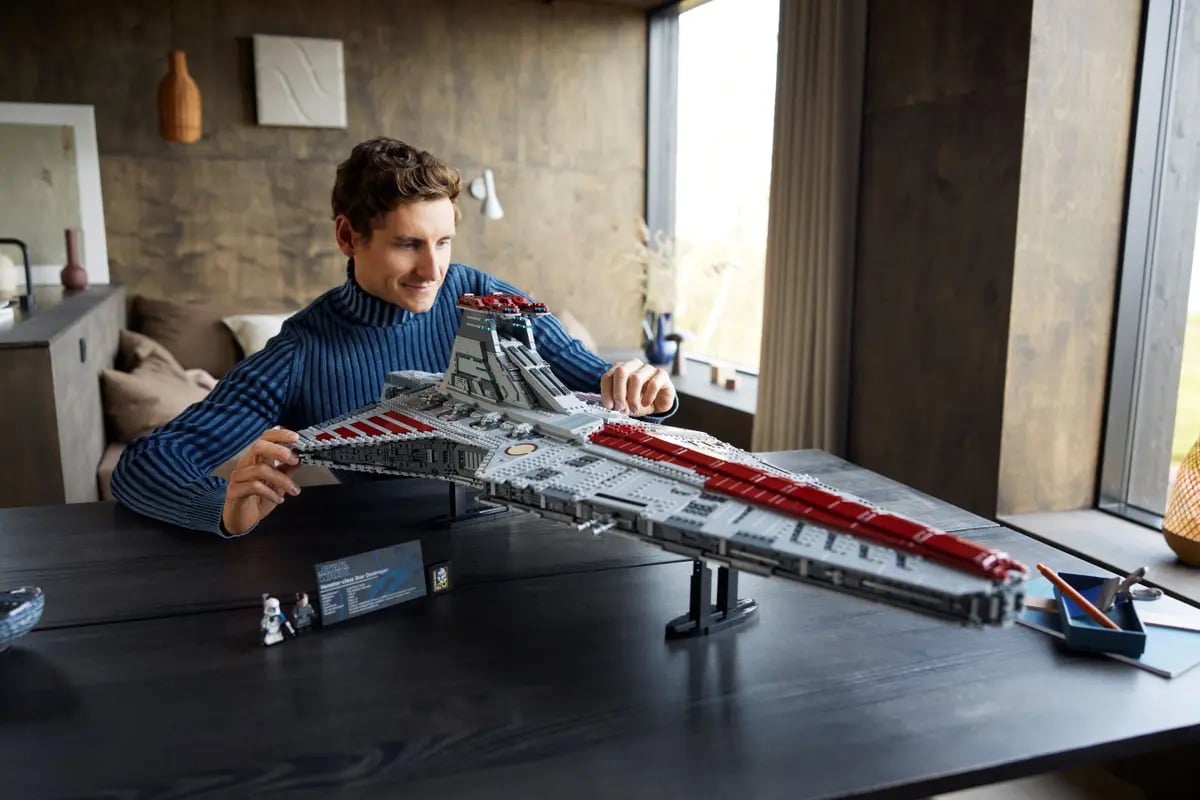 Executor Super Star Destroyer LEGO Set
Do you want to build an Imperial ship but don't have a lot of space? This brick-built model of one of the most powerful Imperial starships ever created packs detail into an easy-to-display package. It comes with two scaled Star Destroyers that 'fly' alongside it to show just how big the ship is.
631 pieces
5.5 in. (14 cm) high, 17 in. (43 cm) long, and 7 in. (18 cm) wide
2 brick built Star Destroyers 'fly' alongside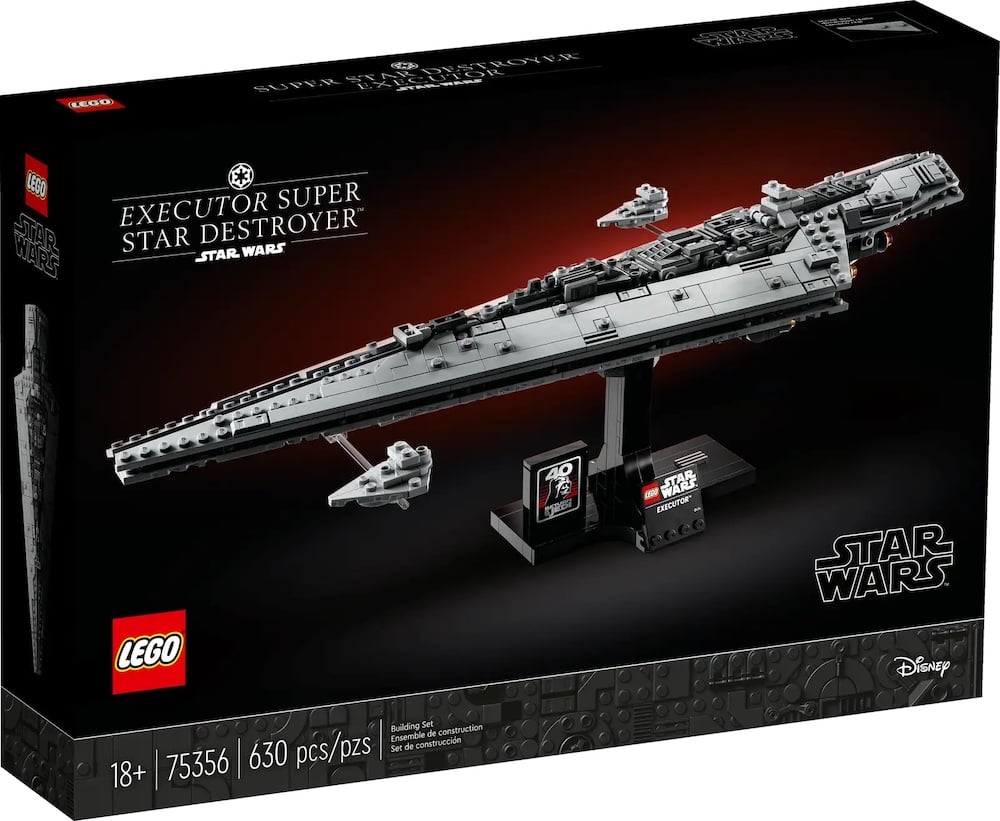 TIE Bomber
This TIE Bomber has a torpedo-dropping function and 2 stud shooters. The set also includes Darth Vader, Vice Admiral Sloane, and TIE Bomber Pilot LEGO minifigures with weapons, plus a Gonk Droid LEGO figure.
This set is 20% off list right now!
625 pieces
4 minifigs
4 in. (10 cm) high, 6 in. (16 cm) long, and 7.5 in. (20 cm) wide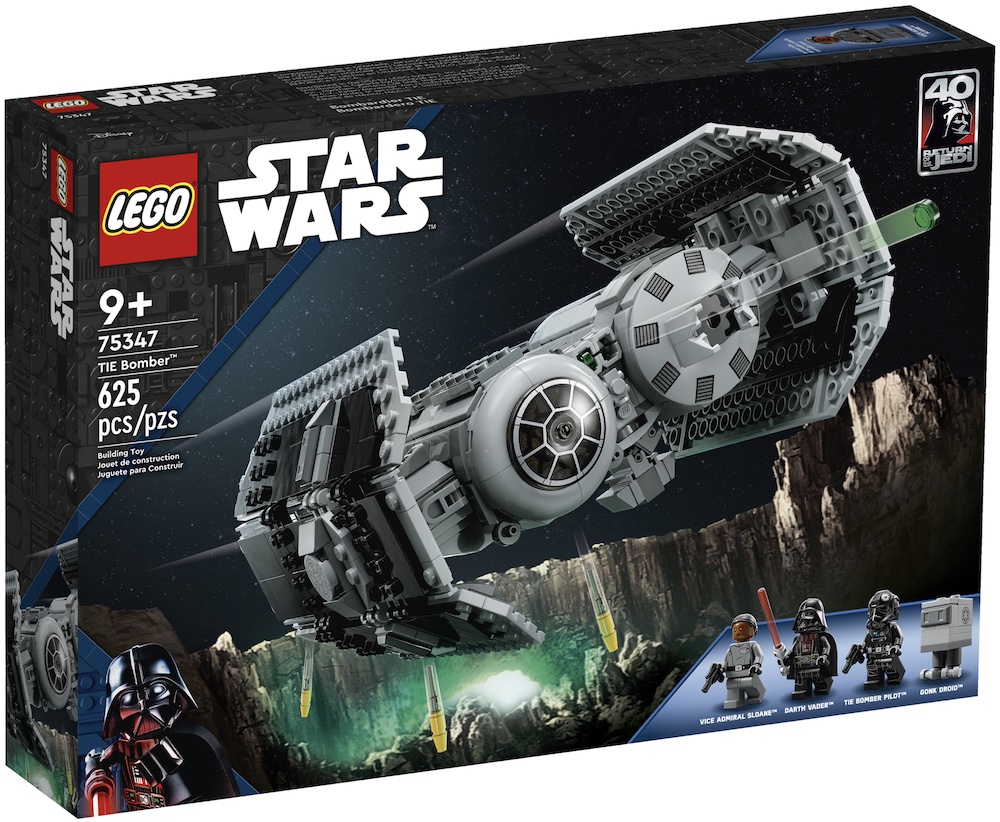 Just so you know BoLS may collect a share of sales from the links on this page if you decide to shop from them.
---