Turn Your Board Games Into Wall Art With WallZap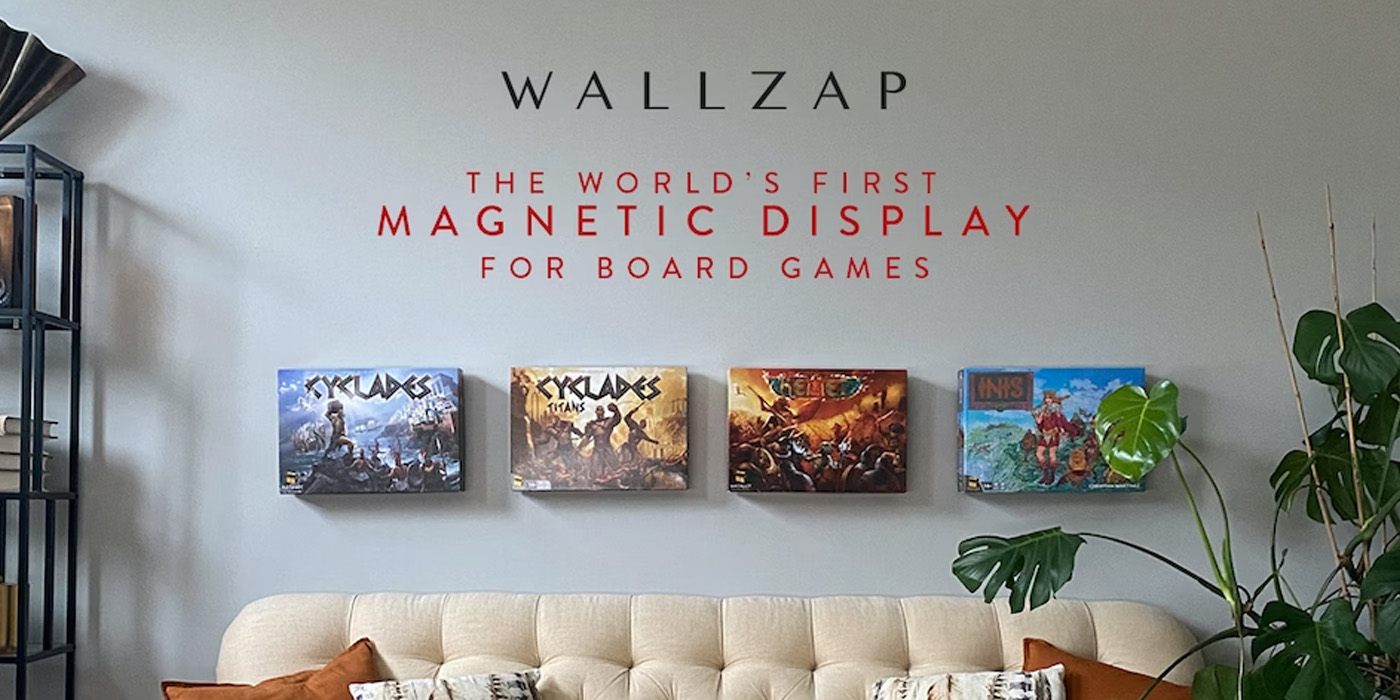 Board game box art is often stunning to behold. So why not show it off with an art piece that is uniquely your own with WallZap?
Interior decorating can be tough. It's easy enough to head on over to Target and buy a 24×36 poster frame then just hang it with the generic black and white photo of the Eiffel Tower and call it a day. But now, there is a better way to decorate your space with art you already own: your board games.
Easy Gamer Decor With WallZap
WallZap is the world's first magnetic display designed to hold your board games. It uses powerful wall-mounted magnets paired with a plate that slips into the back of the game box. The magnet can hold up to 7.3 lbs (3.3 kg). For context, Catan is about 2 lbs and Hero Quest is about 6.8 lbs. So one magnet won't be able to hold up your Twilight Imperium at about 9.2 lbs, but you could always double up for your heavier games.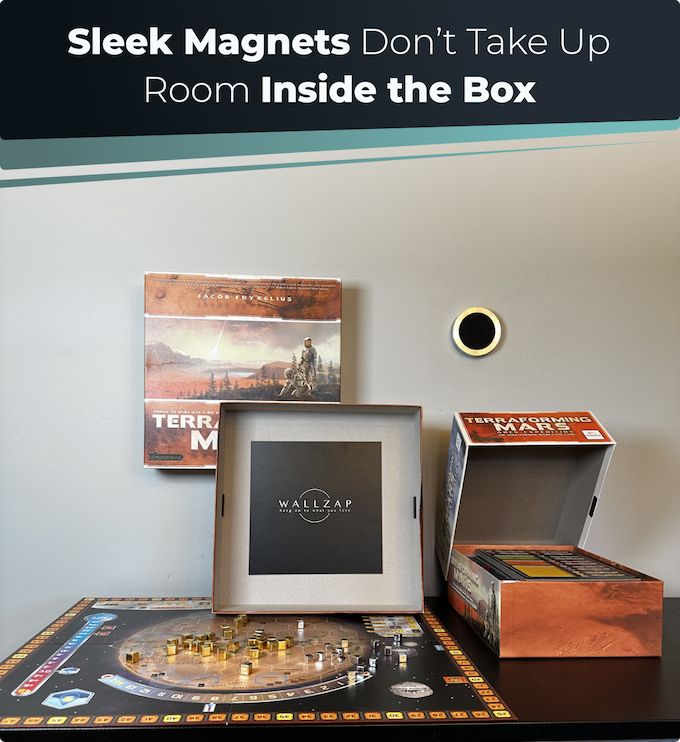 Plus, it's all held together with box lock magnets to keep the lid from sliding off, and keeping all the pieces in place. Even without wall mounting, this is a great feature to keep your box from warping over time as it sits on your shelf.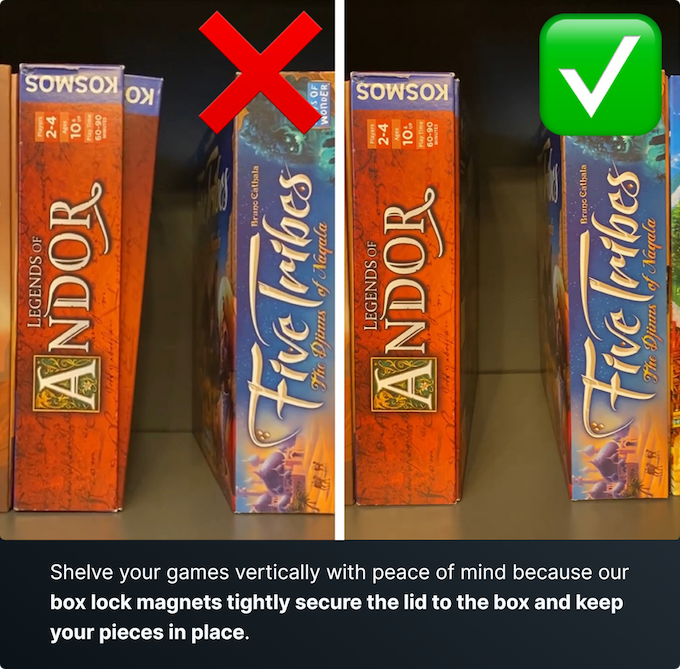 WallZap is currently rounding out the last couple days of their Kickstarter campaign. So, time is running out! It's a great product clearly designed by avid gaming fanatics.
If you've ever found yourself looking at your barren walls and just didn't know what to do, you need to check out WallZap and get designing today!
---