Warhammer 40K: Fight for Sanguinius With These JoyToy Blood Angels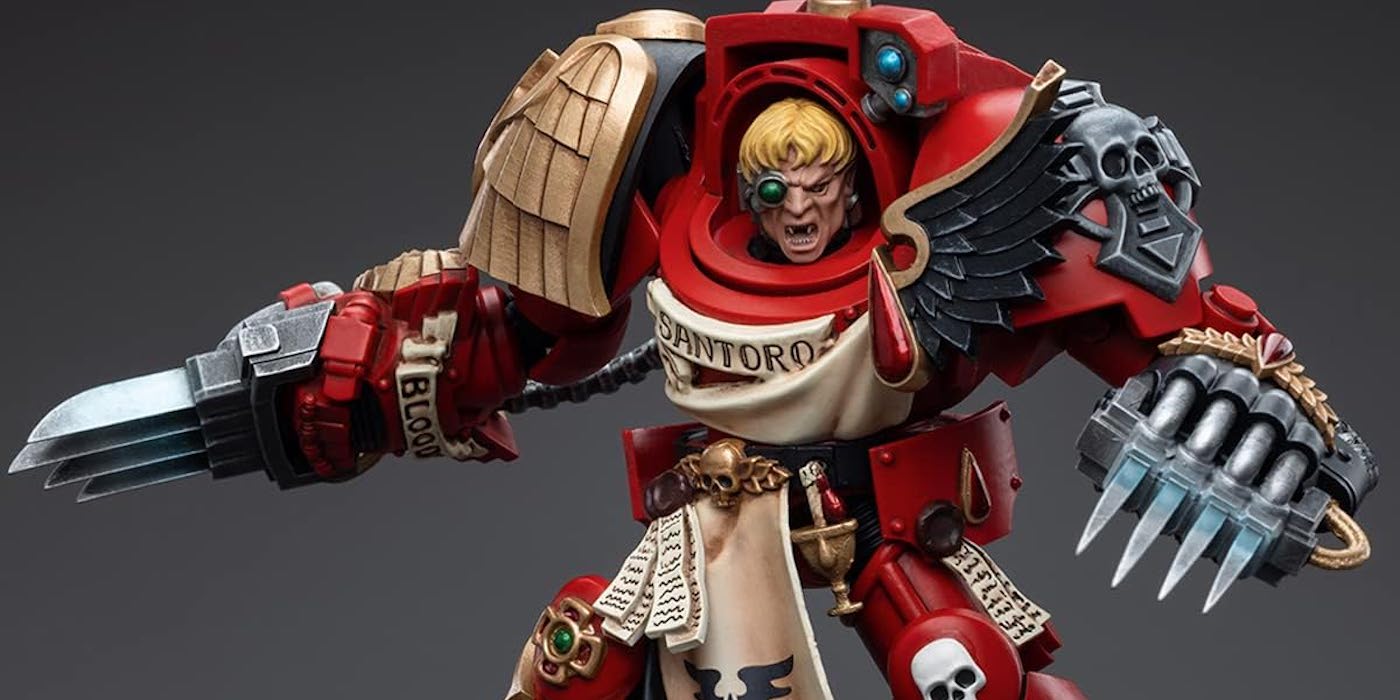 These supersized Blood Angels from JoyToy are they're ready to slay the evil that the galaxy harbors in the name of Sanguinius.
Brother Taelon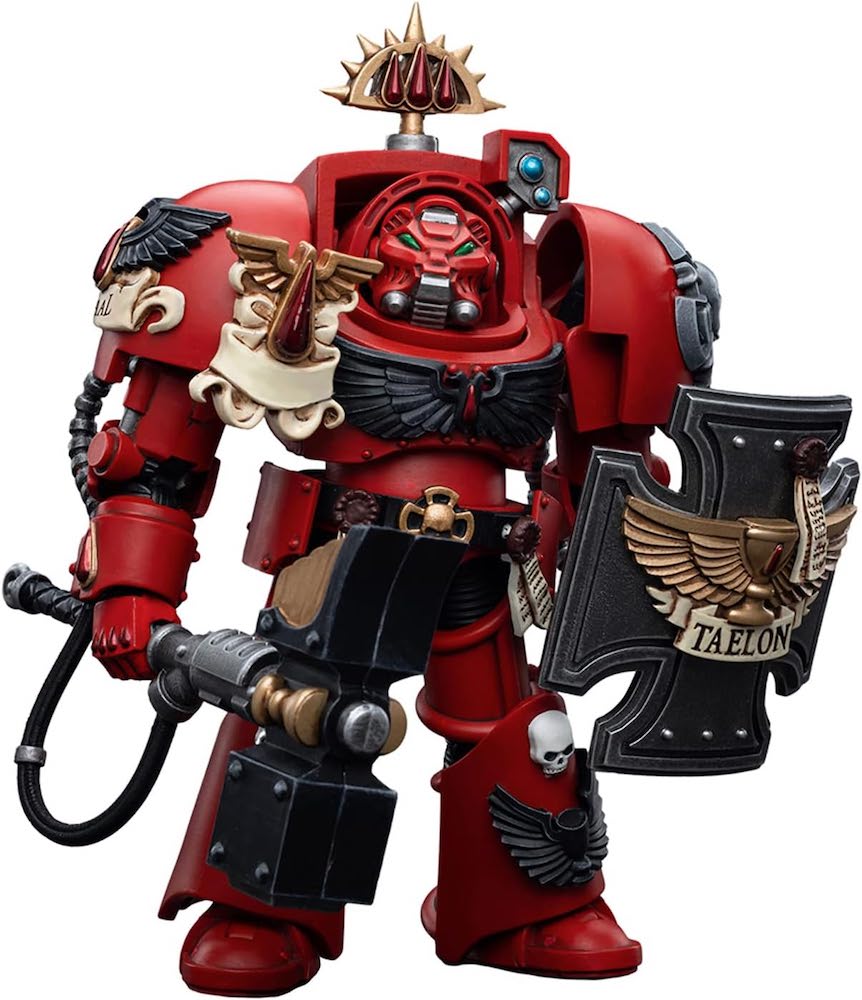 This 1/18 scale, fully posable Terminator comes with a custom storm shield that features the Red Grail. He's also armed with a thunder hammer and comes with an extra set of hands. He's decked out with a Crux Terminatus and a number of Blood Angels insignias and seals, too. Gotta be 100% sure everyone knows what chapter you're from.
Brother Davinos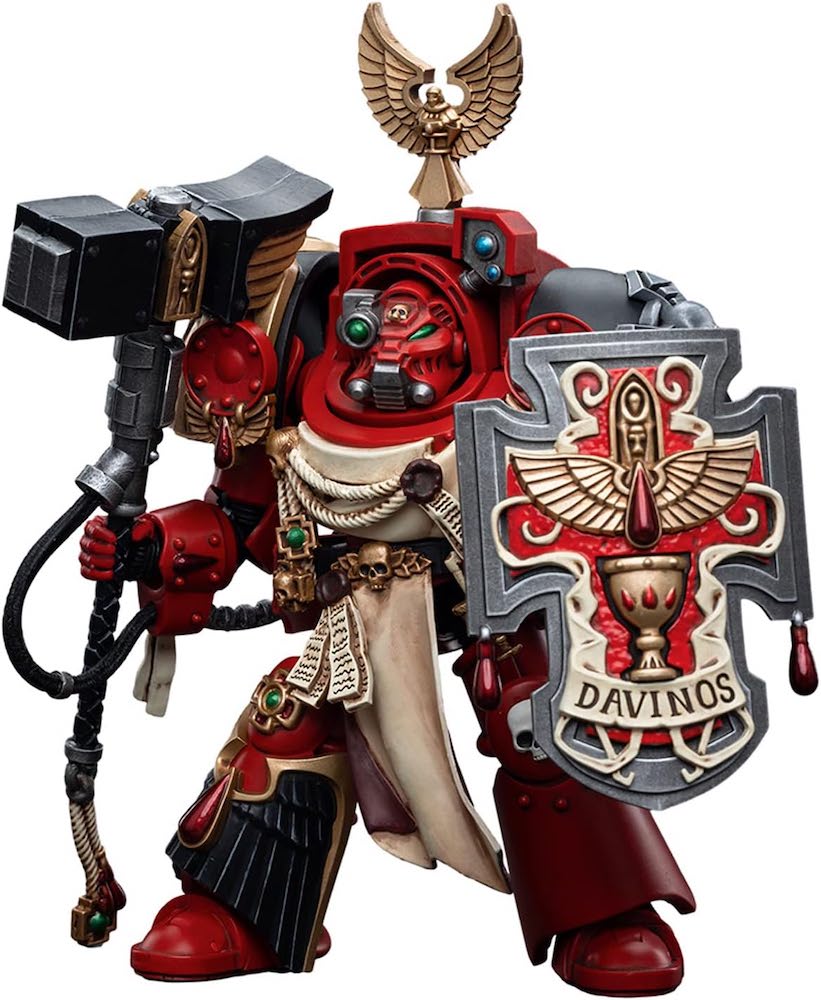 Davinos is fully articulated and stands around five-inches tall. He comes with a unique storm shield with a detailed version of the Red Grail, a thunder hammer, and an extra set of hands to hold them and point at things. Plus various insignias, tassels, icons, seals, and a skirt for fancy dress parties.
Brother Leonid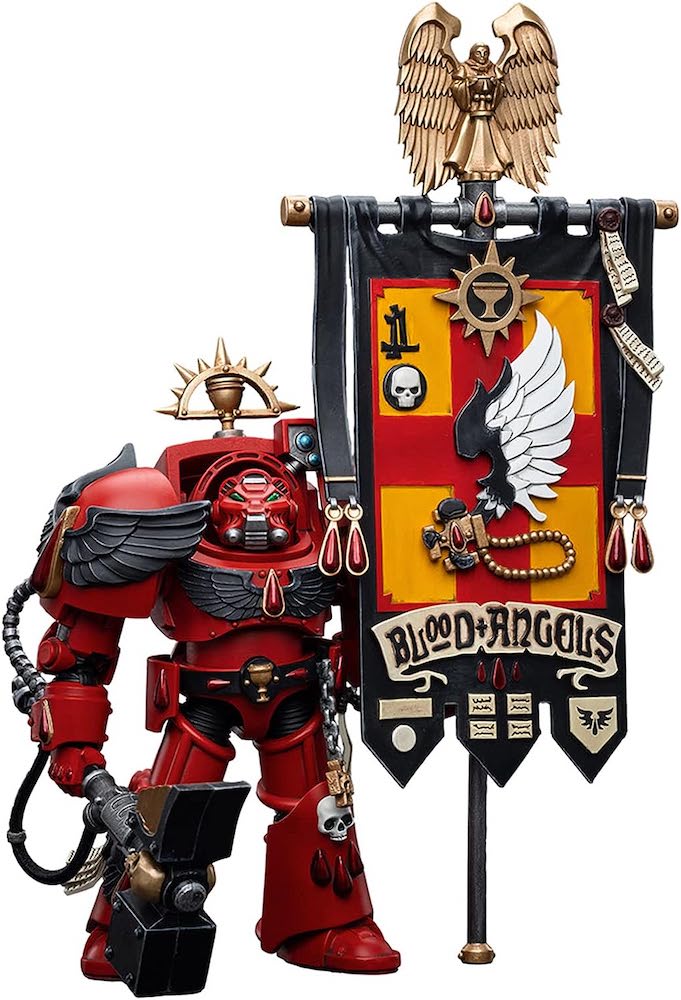 The Chapter Ancient of the group has to honor of holding the Blood Angels' standard into battle. He's prepared to mark rally points, claim parts of the battlefield, and inspire his brothers. The banner features the Red Grail, angel wings, and blood drops that signify the chapter. The brother is also armed with a thunder hammer in case he has to defend his claim.
Sergeant Santoro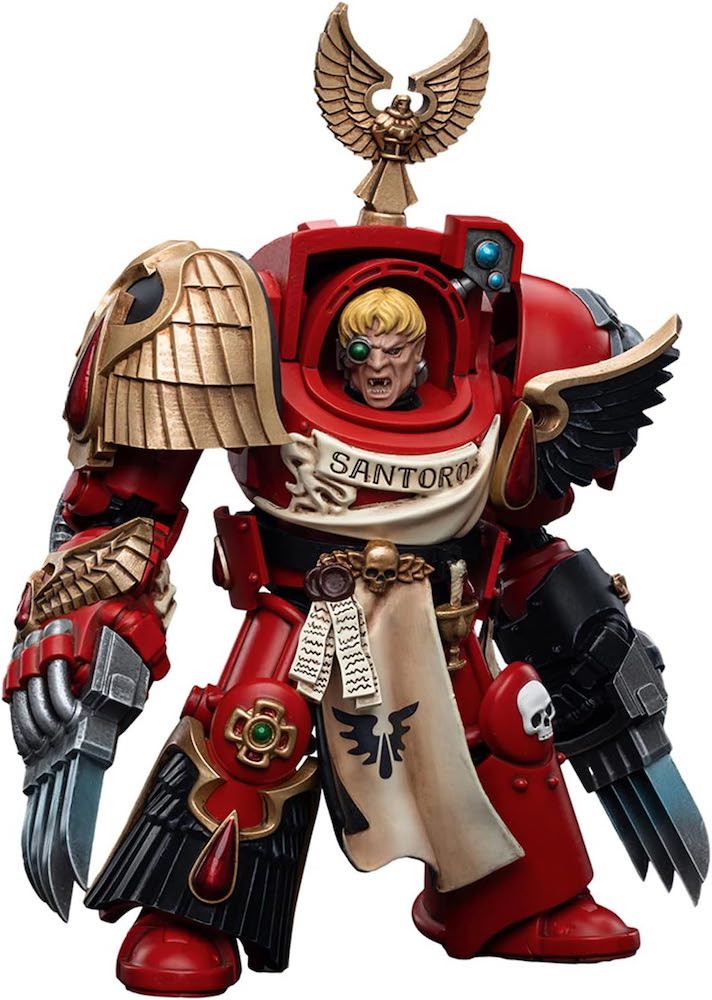 This five-ish-inch tall Blood Angel is all about sharp objects and being ready for parties-you can open eight champagne bottles at once with those things. Plus, he comes with his own towel for spills. While the sergeant doesn't come with any extra weapons or hands, he does come with extra helmet-free sass. (Based on this tabletop version.)
Just so you know BoLS may collect a share of sales from the links on this page if you decide to shop from them.
---