Warhammer World Championship Preview Online: The Old World – Tomb Kings 'Necrolith Bone Dragon' Reveal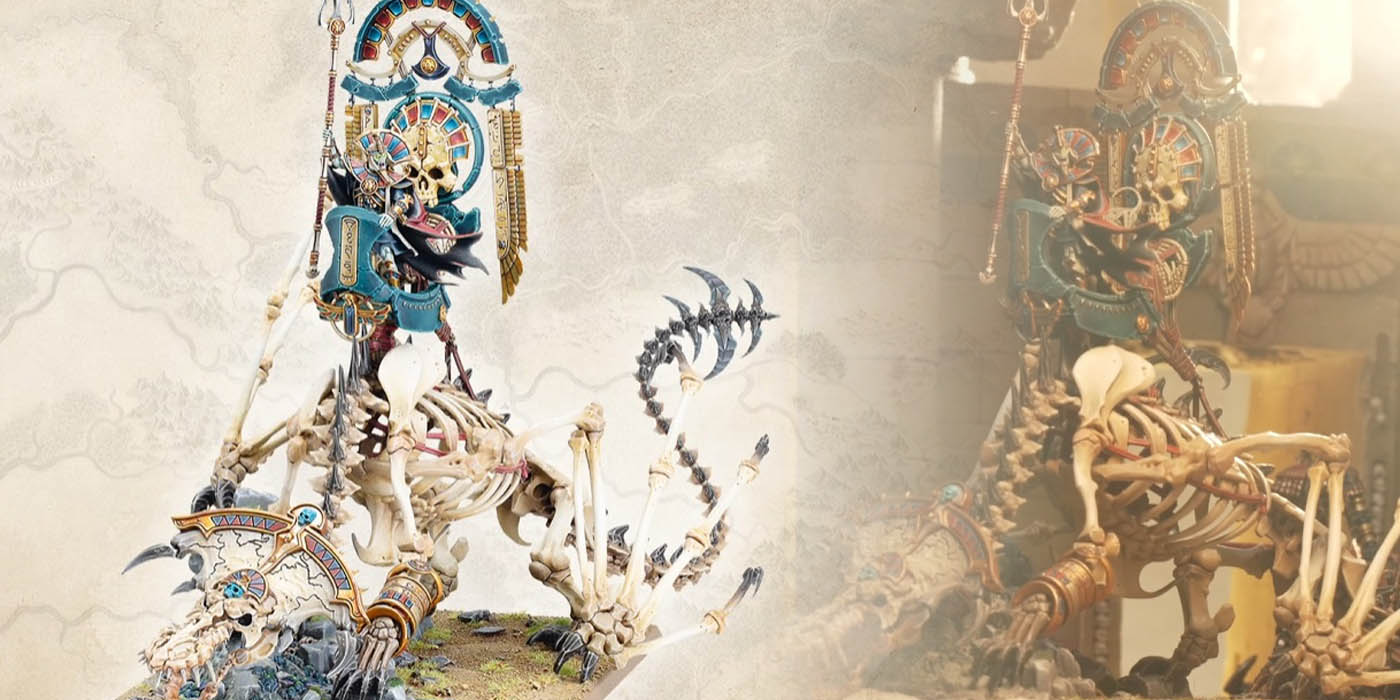 Games Workshop is showcasing a BIG release coming to Warhammer: The Old World. Say hello to the Necrolith Bone Dragon!
If you were waiting for the Old World reveals I hope this was worth it! This model looks crazy awesome — and I'll be honest: I kinda want one. Just to paint. Maybe slap it in my Ossiarch Bonereapers Army? Wouldn't that be something…But before we all make plans behold this new kit from Games Workshop!
Tomb Kings of Khemri – Meet The Bone Dragon
Tomb King On Necrolith Bone Dragon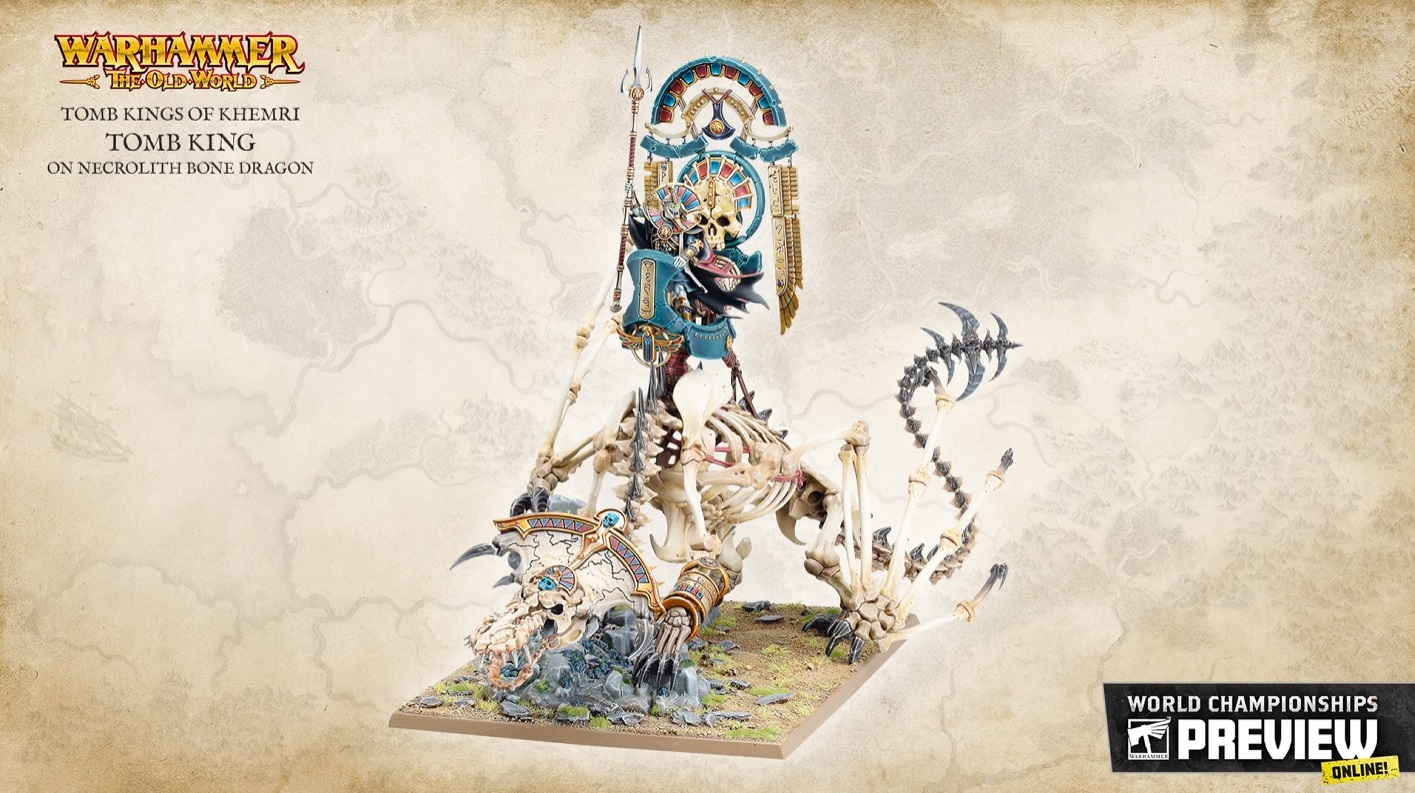 This is another one of the new multipart plastic kits for The Old World. And you can build a couple different models for it. The first is the Tomb King on the Necrolith Bone Dragon.
And I just want to call out the dragon looks a lot like a skeleton/zombie dragon that a Vampire Might ride in AoS…but look at the head. It's more Crocodilian than traditional draconic heads.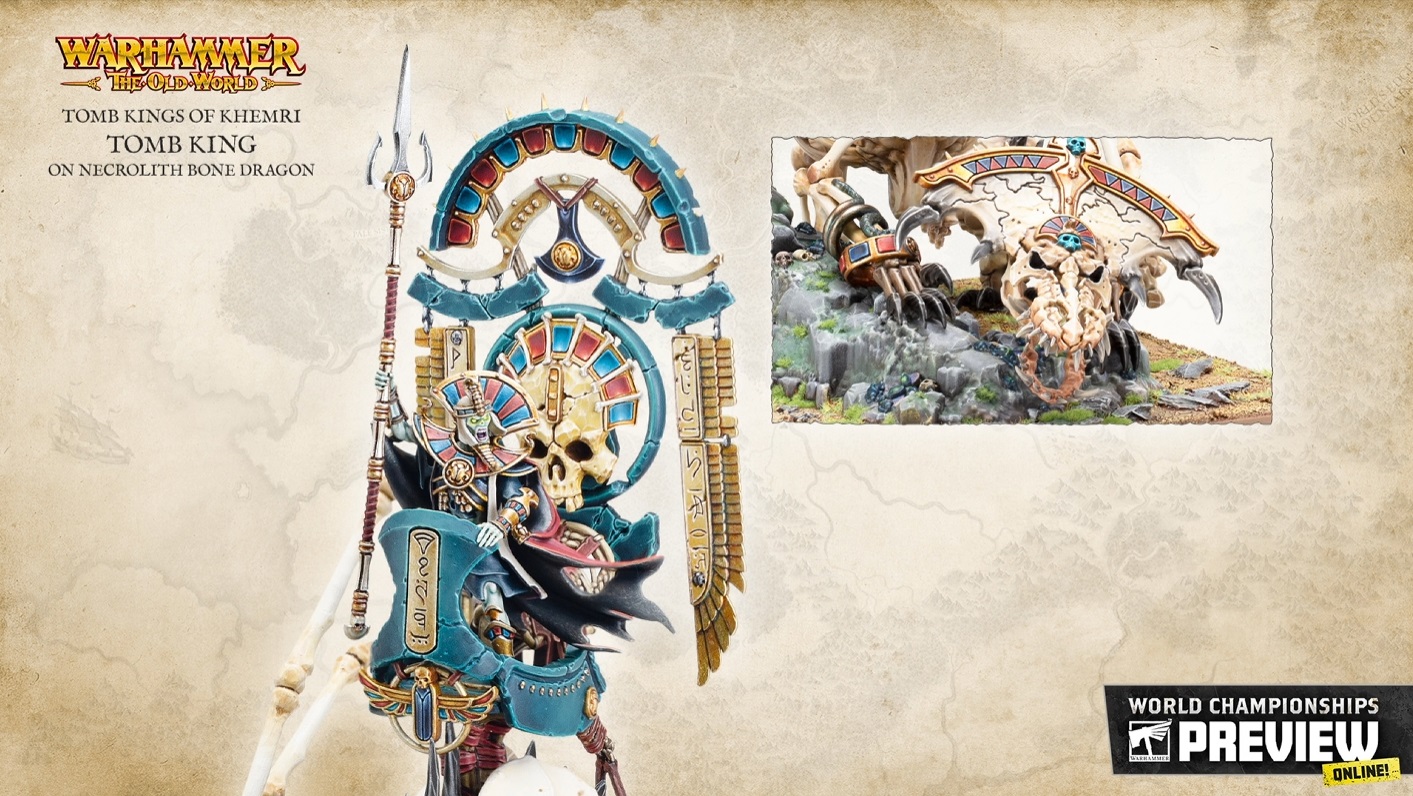 The Tomb King riding this skeletal mount has quite a nice vantage point on the battle, too. Alternatively, you can also build this model as a High Priest on Necrolith Bone Dragon.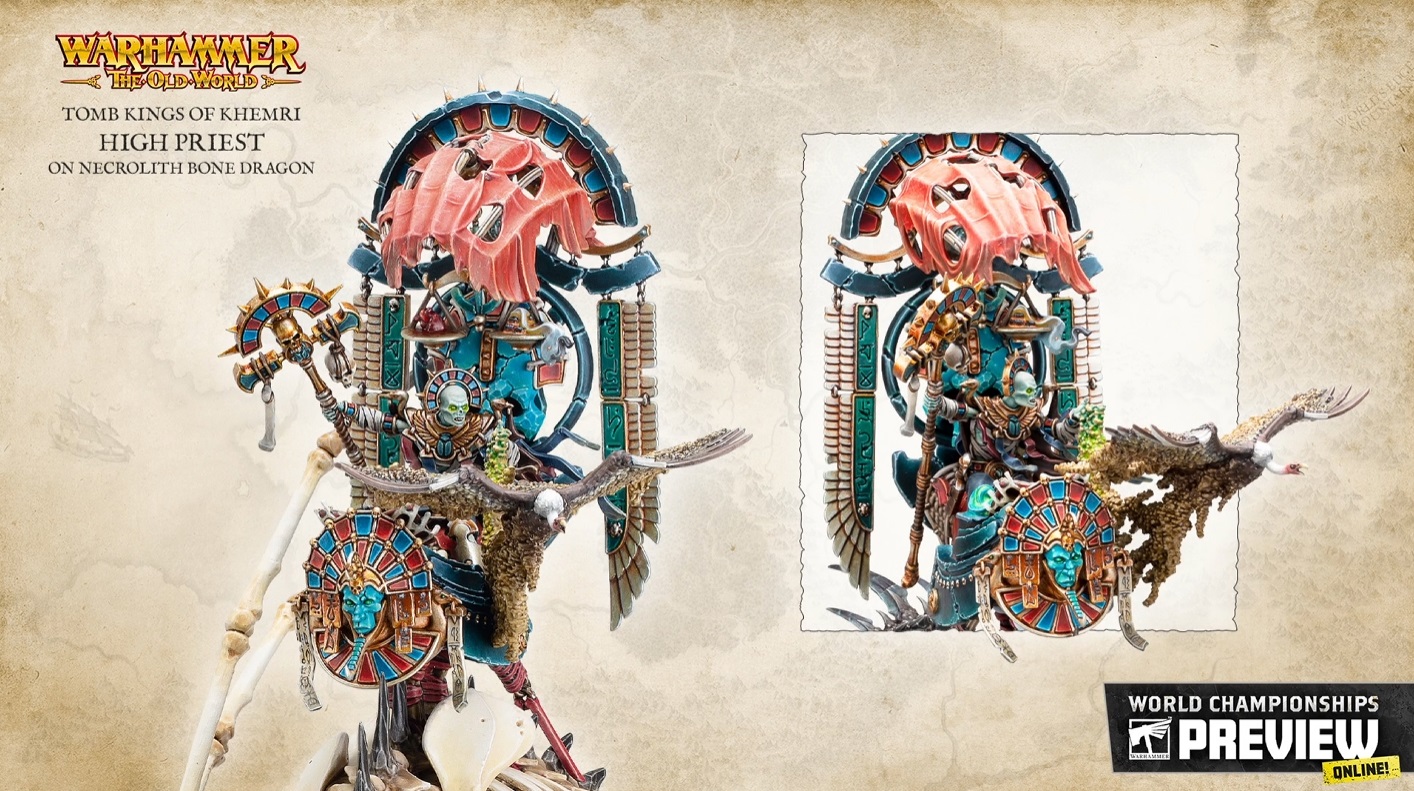 If you do opt for this version you'll have quite the spell slinger on a terrifying creature. Additionally, whichever option you choose, you'll end up with the opposite on foot which is rather handy all things considered.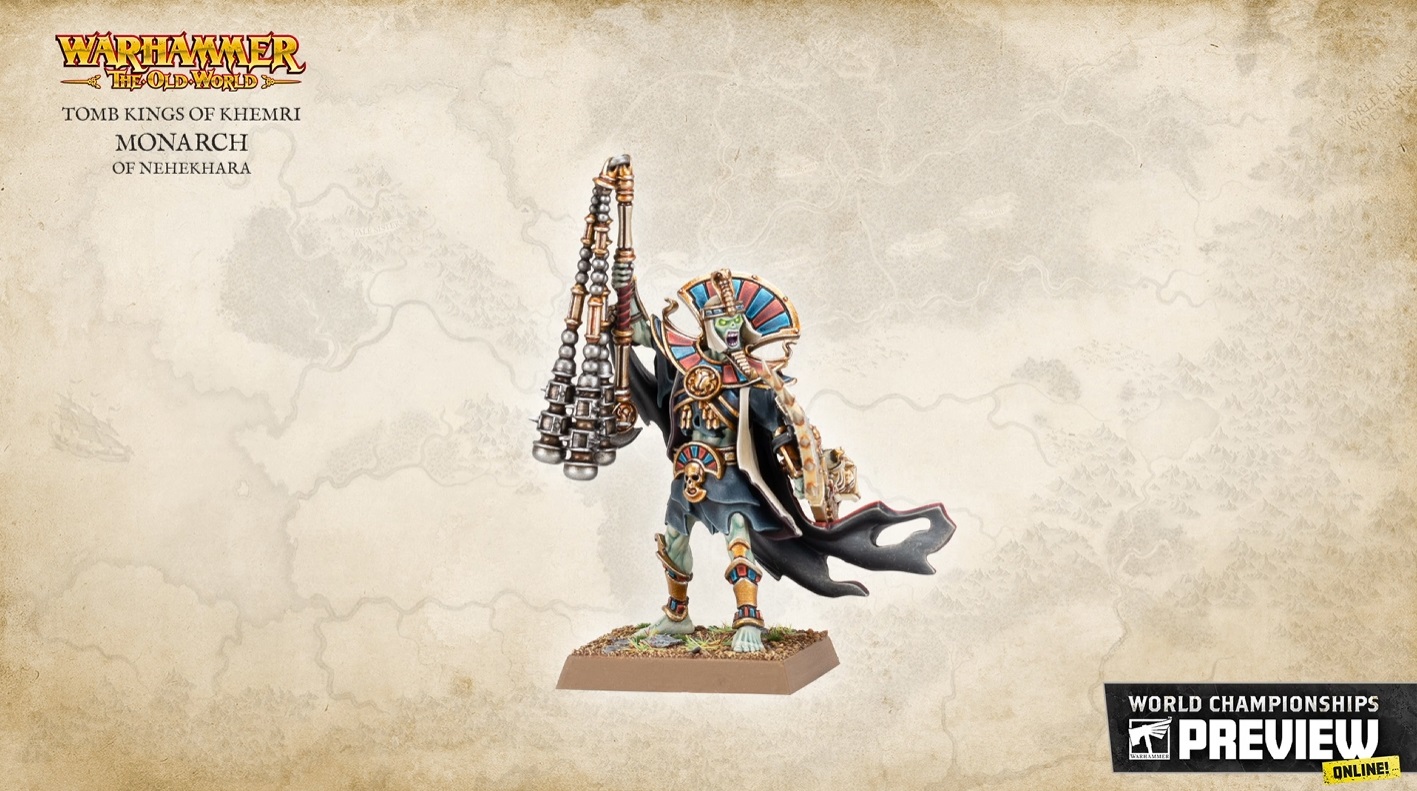 There's certainly a case to buy two of these kits for both mount options and both infantry characters. I'm pretty sure GW is hoping you do just that!
Subscribe to our newsletter!
Get Tabletop, RPG & Pop Culture news delivered directly to your inbox.
That's all the big reveals from the Warhammer World Championship Preview Online — did you have a favorite?