Today on Tabletop Spotlight, the 30th Anniversary of the Star Wars Roleplaying Game, otherwise known as the reason that Twi'leks are called Twi'leks.
That's right folks–today we have the 30th Anniversary of the West End Games Star Wars Roleplaying Game, which in addition to being a lot of fun, is an important piece of Star Wars history. Whether it's stuff like medpacks or big things like Rodians being called Rodians, if you've dug into the Star Wars universe, it's likely because of something in this game.
Without these games, Star Wars as a universe feels a little less full. Bill Slaviscek, one of the authors likened it to having to build an actual western town, instead of just the stands that show off the front of the buildings–to create a roleplaying game, you have to build out the whole world. That means things like figuring out exactly how a Hyperdrive works, or what Ithor is like:
Ithor is the fourth planet in the Ottega star system, in the Lesser Plorriod Cluster. It is the homeworld of the Ithorians, a race of aliens who tend to live in balance with their planet and are nicknamed "Hammerheads" (see below). Ithor is a lush, tropical world teeming with a wide variety of animal and plant life. Though the Ithorians have tamed their own regions, there are still plenty of wild and unexplored territories.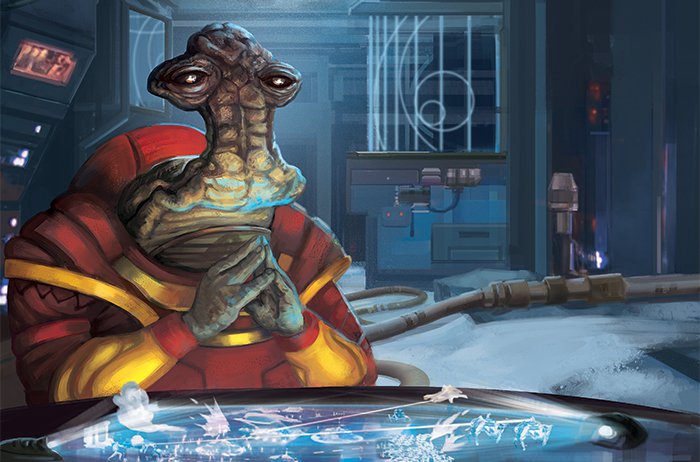 There are two main landmasses on Ithor, as well as numerous islands that have been untouched by the civilized Ithor. Although even then, according to West End Games, the developed parts of Ithor still resemble overgrown jungles to most other star travellers. It is a world where "technology and nature beautifully co-exist," because of the influence of the Ithorian herds–which aren't herds like herds of cattle, but, are in fact high-tech city pods. The book describes them as giant disk-shaped cities that are several levels high and roam about on "repulsorlift" engines.
And aside from that, the game is fun–it uses a d6 based system, and is absolutely fantastic for delivering on that space opera feeling–seriously if you want a game where you can really get that motley crew of space weirdos, this is a great jumping off point. West End's Star Wars, and Star Wars, Saga Edition, are probably the two best Star Wars RPGs out there. So give this one a look and step into Star Wars history.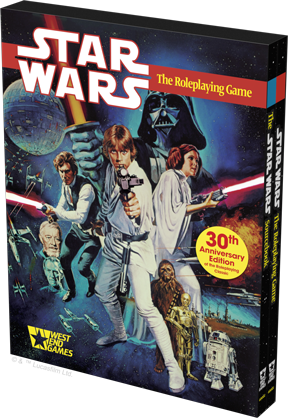 Few books or games have had as enduring an impact upon the Star Wars galaxy and its fans as Star Wars™: The Roleplaying Game. Originally published by West End Games in 1987, it arrived at a time when the future of the Star Wars galaxy was uncertain, and it captivated a whole generation of gamers with rules and guidelines that made it easy to design and enjoy adventures truly worthy of the Star Wars universe and its ongoing space opera.

Our Star Wars™: The Roleplaying Game 30th Anniversary Edition is a faithful, limited edition recreation of both Star Wars: The Roleplaying Game and The Star Wars™ Sourcebook, both printed with higher quality than the originals and packaged in a stylized slipcase.
What's your favorite thing in Star Wars? Odds are good it's from this book.