Star Wars: The Galaxy's Most Famous Bounty Hunter– The Boba Fett Breakdown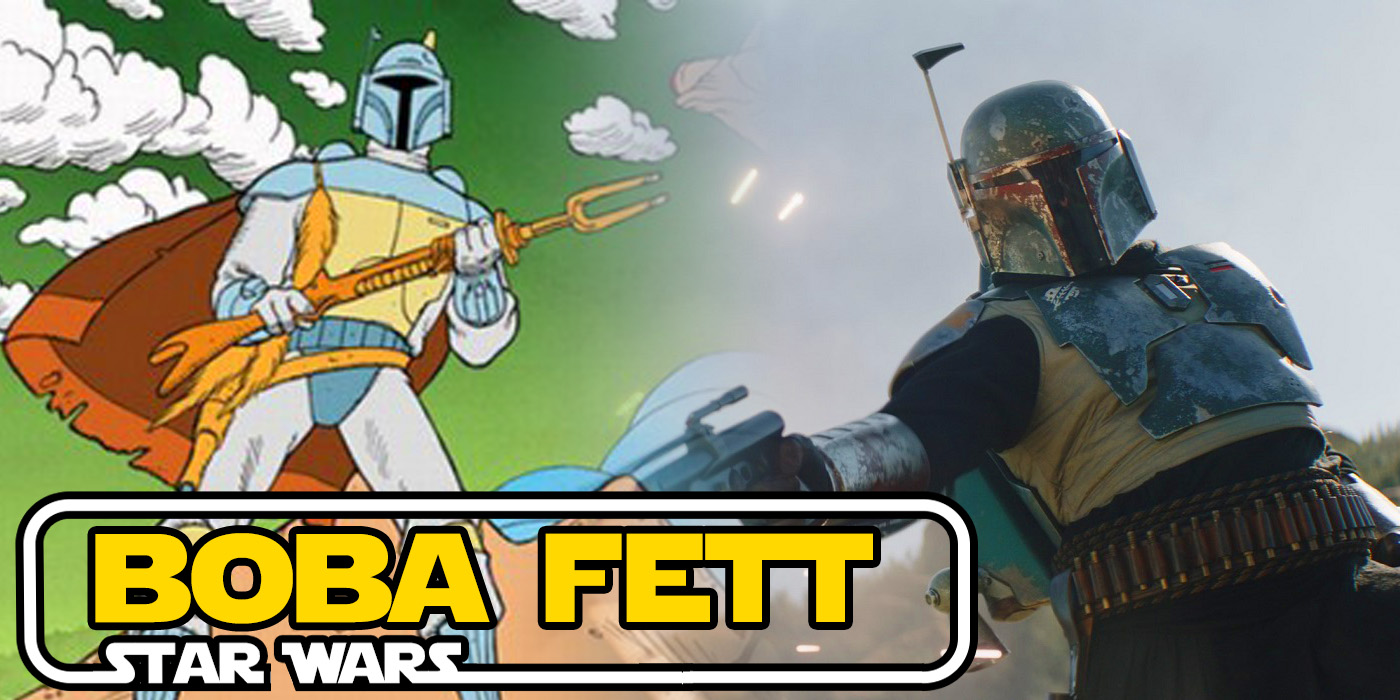 While we're all extra excited to see Boba Fett in his spinoff series. But who's the man behind the mask? Find out in this Boba Fett breakdown!
By now you've probably seen the trailer for The Book of Boba Fett multiple times. We all have; it looks awesome. The galaxy's fan-favorite bounty hunter is back– and it's his show now. But Boba Fett has a long history that led him to the Disney+ series. Let's break down Boba Fett while we wait for December's new series to premiere.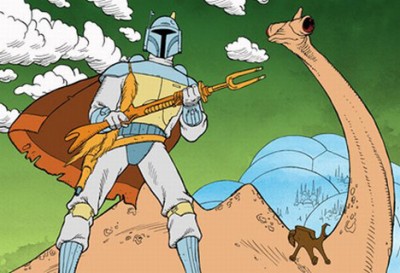 You likely remember Boba Fett from The Empire Strikes Back, but his first on-screen appearance came a little before that.
If you can find a few hours of your life to spend on the Star Wars Holiday Special, you should. One of the skits is an animated short that features Boba Fett riding a dinosaur and hunting bounties. You know, the usual stuff.
It may be the best appearance of the character until his triumphant return on The Mandalorian.
Boba Fett Breakdown: Beginnings
George Lucas has run a sledgehammer through a lot of the Star Wars canon, but what's left tells us a little about the bounty hunter's beginnings. Boba is the cloned son of bounty hunter Jango Fett and one of the only two pure genetic copies of Jango.
Like other clones, he underwent clone trooper training. But unlike other clones, Boba was raised by Jango as his son. Through his father, he learned survival skills, bounty hunting, and how to fly and operate the weapons and systems on Jango's ship, The Slave I.
When Jango failed to assassinate Senator Amidala and decided it was time to leave Kamino, he took Boba with him. When he was killed by the Jedis on Geonosis, Boba took his father's helmet and ship– and swore revenge his father's killers.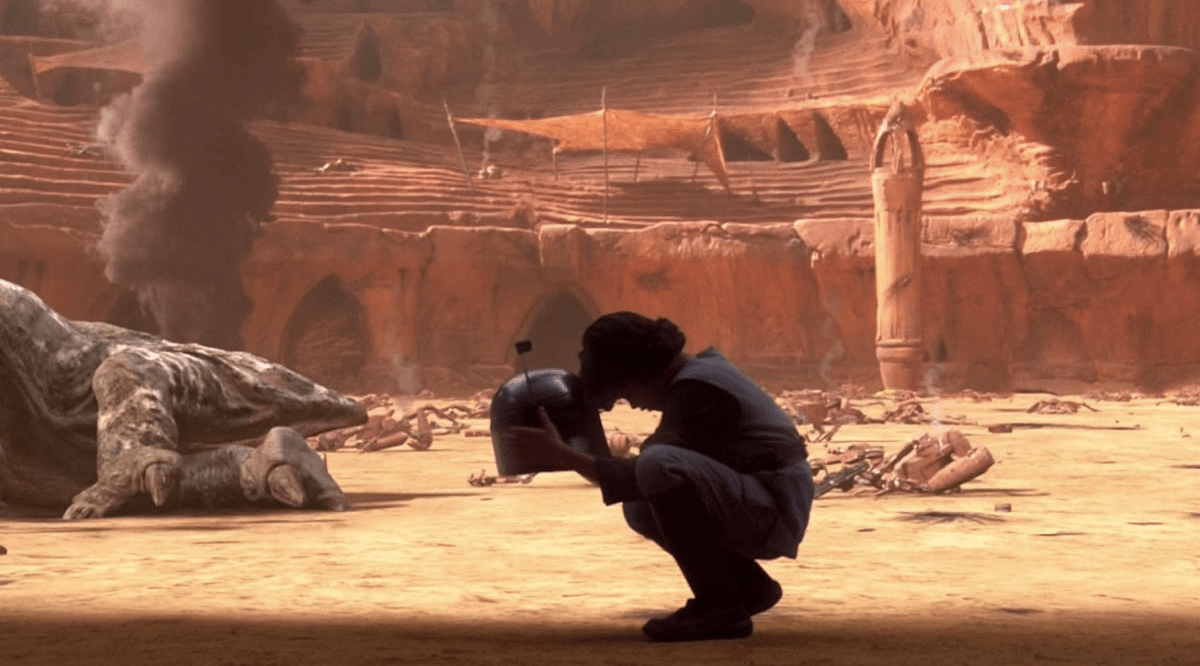 Boba the Bounty Hunter
Teaming up with older bounty hunters Aurra Sing, Castas, Cad Bane, and Bossk, Boba cut his teeth in the business. He proved himself to be much more skilled than his age would indicate, and certainly tried to kill the Jedis who killed his father.
He wouldn't succeed in this mission, instead finding himself in jail briefly (with a disguised Kenobi, who he absolutely tried to fight). But failures would become an increasingly rare occurrence as he formed bounty hunting syndicate Krayt's Claw on Tatooine.
Subscribe to our newsletter!
Get Tabletop, RPG & Pop Culture news delivered directly to your inbox.
Eventually, he earned a name for himself as one of the galaxy's most deadly bounty hunters. He even inherited his father's Mandalorian armor.
Losing his iconic armor and an embarrassing fall into the Sarlacc Pit contributed to the rumor that he was dead. But we now know that he survived and went on to save a dying Fennec Shand, earning her friendship and loyalty.
At of the end of The Mandalorian, the two seem to be taking over Jabba's criminal empire with possible sights on all of Tatooine's underworld. And we can't wait to see what they take over next.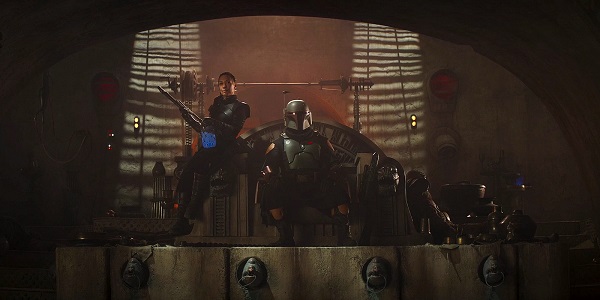 Are you excited for The Book of Boba Fett? We certainly are! Which of Boba's little known jobs or adventures are your favorite? Did you think he was dead, or always know that he would be back? Let us know in the comments!
May The Force Be With you, Adventurers!