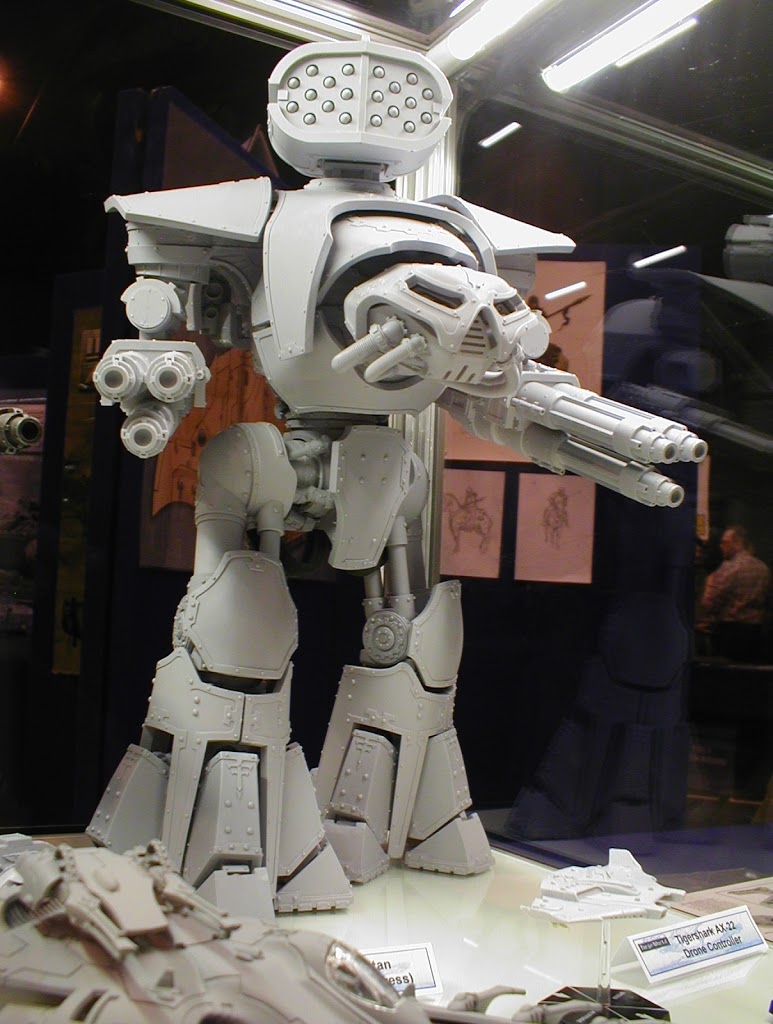 Images brought to the community from Warseer's philbrad, lomo and kaine
Straight from Games Day 2007
That puppy is BIG, and do believe I spy a set of TRIPLE-barreled Turbo Laser Destructors!!! Its obviously still in progress, but WOW!!!
Now the Orks are just fantastic. I can't believe GW pulled off that Ork Trukk. Just fantastic for an plastic kit.
More pics as they come in…
And still more… Here we see some lovely plastics apparently from the upcoming Codex: Ruinous Powers, and that new Eldar jetbike is awesome. Something tells me that with an accessory sprue, that could be used for both Craftworld and Dark Eldar.