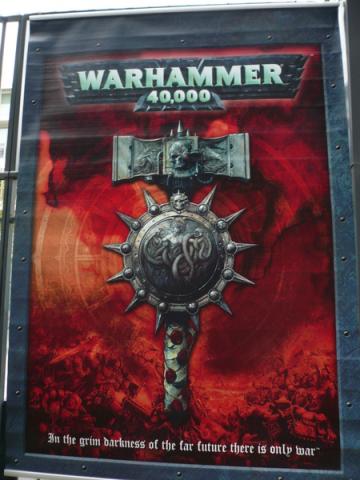 Hi all, well it looks like the rumor floodgates are opening. Here are today's tidbits regarding the upcoming book. These come to BoLS from a little bird who has taken a gander at the final product.
Charge Response Move: The response move is exactly the same as the countercharge rule. Every unit gets it, but models that already have Countercharge (like Space Wolves) gain +1 Attack as if they had charged themselves.
Relentless USR: This applies mainly to bikes and terminators. You may move and fire heavy weapons and fire to full effect with rapid fire weapons and still charge.
Hit and Run USR: This is similar to the current rule but now you have to pass an initiative test to perform it.
Vehicles: Vehicle rules are apparantly identical to the leaked codex
"No-Argument" cover saves: Your opponent says what they think it is; if you disagree they still gets the cover save but with a –1 ~That's and interesting new concept for GW to throw into a ruleset.
Wound Allocation: This is performed per model (similar to Flames of War) exactly as listed in the leaked PDF. This can lead to the loss of key models within a unit.
No Retreat: Saves are limited to the amount of wounds caused (if you outnumber a fearless opponent 4:1 and you won the combat but only caused 1 wound you cause only an additional 1 wound; if you win and cause 5 wounds you only cause 4 wounds as your limited by how much you outnumber your opponent.)
Missions: Troops are the only scoring units but they count as scoring till the last man. They must be destroyed entirely to remove their scoring status.
There are 3 different deployment zones (Quarters, Deep and Shallow Long table Edges) and 3 different objectives (VPs, Take and Hold, Loot) means that there are 9 types of missions
~Its sounding like that leaked pdf was a lot closer to the final product than many initially thought. Its also interesting to see that they are formalizing certain common items of dispute that happen in games to keep things moving along (similar to Flames of War's very clean dispute rules).