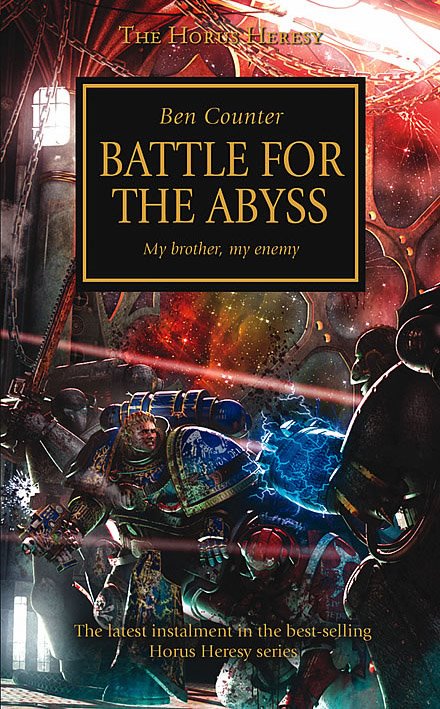 Hi guys,
The Fly Lords are running around like chickens with their heads cut off today packing for Adepticon (so, so many armies to pack…) so here is the quick rundown of some of the day's scuttlebutt:
Battle for the Abyss
Black Library releases excerpt from the upcoming Horus Heresy novel Battle for the Abyss. This one is from Ben Counter, and looks to involve Ultras, Space Wolves, and a bag bad scary ship of some type (probably a Word Bearers one). Get it here.

Dark Heresy
Fantasy Flight Games has set up their Dark Heresy 40k RPG section on their their site. It's nice to see this product getting some good treatment.
New Marines
Last but not least, folks are starting to mumble about the Space Marine releases we will see after 5th is released later this year. There is talk of either a retooled plastic sprue for the standard plastic marine set or possibly an additional marine accessory sprue. The latest round of rumors say these extra bits will include………….wait for it…………………..Early Armor Mks!!!! Go Heresy Gamers!
~If I can lay my hands on plastic early armor marks I will have died and gone to heaven!