BoLS is a member of the BoLS Interactive Publishing family, a top 2600 internet publisher in the United states with over 750,000 monthly readers among our websites.
BoLS is the leading tabletop gaming news and enthusiast website. Our daily coverage of the Games Workshop, Privateer Press, Wizards of the Coast, Fantasy Flight Games, Paizo, Kickstarter and other boardgame, RPG, and tabletop product lines and the gaming community combines breaking news, community rumors, opinionated editorials, and gameplaying guides, along with community forums, miniatures galleries, and coverage of the modeling, painting, and photography side of the growing tabletop gaming hobby.
Our loyal readership are dedicated wargaming, Games Workshop, FFG, D&D, Privateer Press, Battlefront and miniatures enthusiasts. Whether you are a retailer, event organizer, manufacturer or anything in between , advertising on BoLS exposes your products to this core audience who will repeatedly view your advertising media:
– Member of the Alexa 40k & Quantcast 20k
– Top 17,000 site in the United States
– 2,300,000 visits per month
– 5,500,000 pageviews per month
– 600,000 unique readers per month
– Over 66% of monthly readers return weekly
– Over 33% of monthly readers return daily
– Audience demographics: 18-34, male, college educated, above-average income
We sell multiple positions of creatives across our site to reach this audience.
Blogads
Purchase direct banners ads on BoLS via the Blogads network.  It is completely automated, and allows you direct access to the BoLS frontpage on your schedule.  Get your business and products exposed now with banner ad buys as short as 1 week or up to 1 quarter. We have 2 positions of creatives available via the Blogads program.
Click here to place a banner order on BoLS (below the fold).
Click here to place a banner order on BoLS (above the fold).
Long-term Spots
We offer ultra low rates for longer term quarterly and annual banner contracts.  These long term center column banner spots are perfect for continual brand building exposure for your company and products. We offer a limited quantity of these spots custom tailored for the wargaming/miniatures market. Email for details.
Agencies
Our ratecard is available on request.
Past Clients
Past Advertisers include: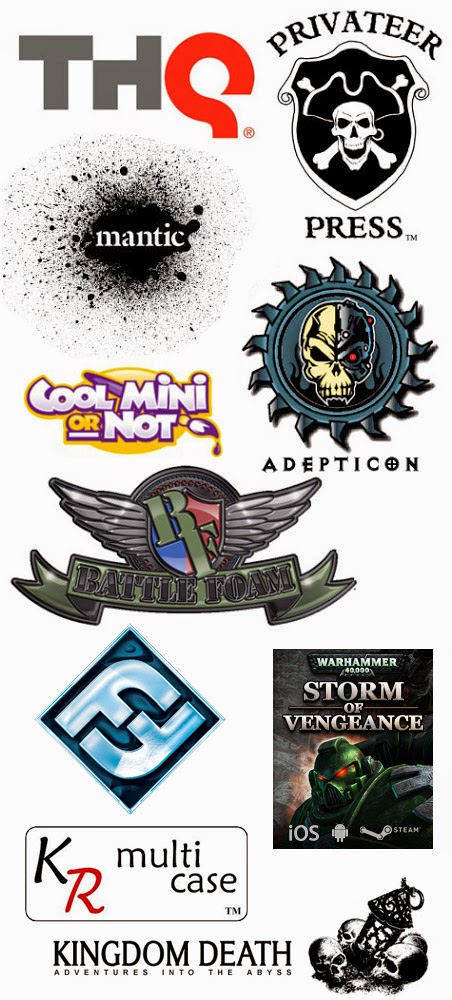 click button to email us to advertise