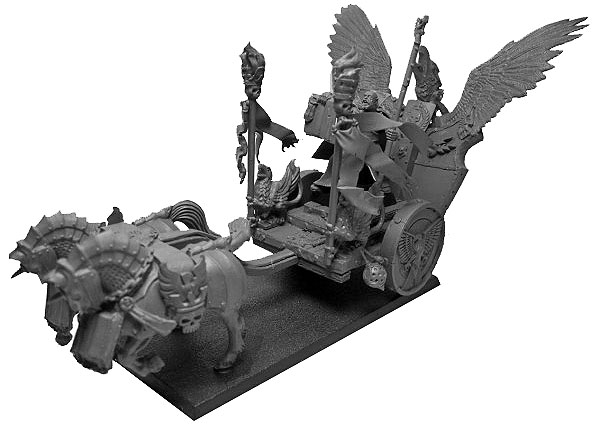 Hi all,
In the aftermath of GW Openday 2009, BoLS got flooded with pics from lots of you intrepid photographers. As I slowly picked through them and weeded out the duplicates, a few caught my eye. Some we had info on, such as the Plastic Greatswords we've been hearing about for Empire.
Then there is this one. It's as much a mystery to me as to you all? Any ideas? Those are definately Empire horses, but thats all I can tell.
-Custom conversion?
-Unreleased test piece?
-New upcoming plastic kit?
~Today, you all get to tell me what you think it is. Chime in…

UPDATE: We've gotten some further info and its a really nice conversion folks. There was some muffled chatter of a new War Altar coming, but that's not it. Still, really nice work there!