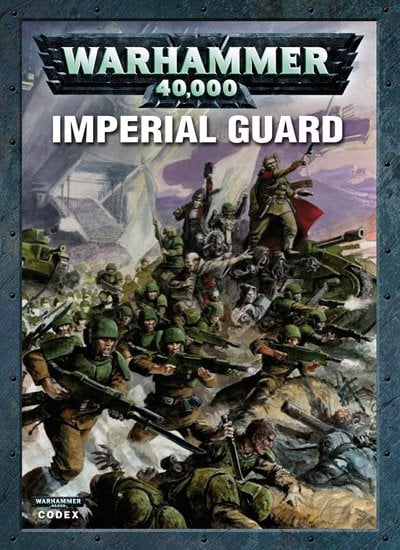 The floodgates are opening folks, and Games Workshop is letting the first Warhammer Codex of the year slip out into the light of day. We are less than 2 months out from getting the new Imperial Guard codex and first wave miniatures.
Here we see the new codex cover, and get better shots of the upcoming Advisors and more.
Go see the GW Imperial Guard teaser site here.

~This stuff should be hitting us the first half of May. The wait is almost over.