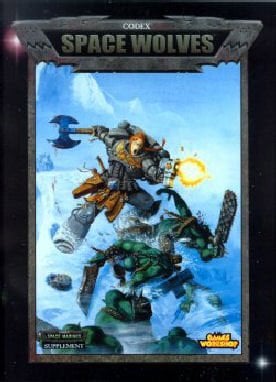 So we have been hearing for months and months that the Sons of Russ are in the pipeline. First it was last holiday season, then it got bounced to the back half of this year and the latest we hear is Q4 of this year.
A sharp-eyed reader has noticed that Games Workshop has just removed the Space Wolves Codex from their website. The rest of the Space Wolves range is here, but no codex! It stands out as a clear contrast to other old armies such as the Dark Eldar who still have their codices up for sale.
Also note the Collectors Range Wolf Guard with Lighting Claws that was just released. Hmmm, the plot thickens…
~You can put 2 and 2 together and theorize to your heart's content.