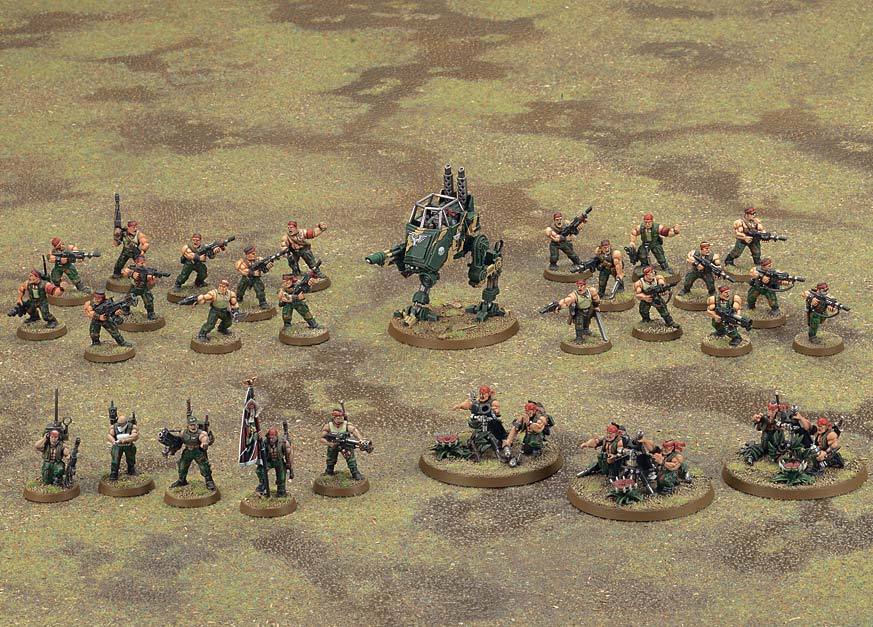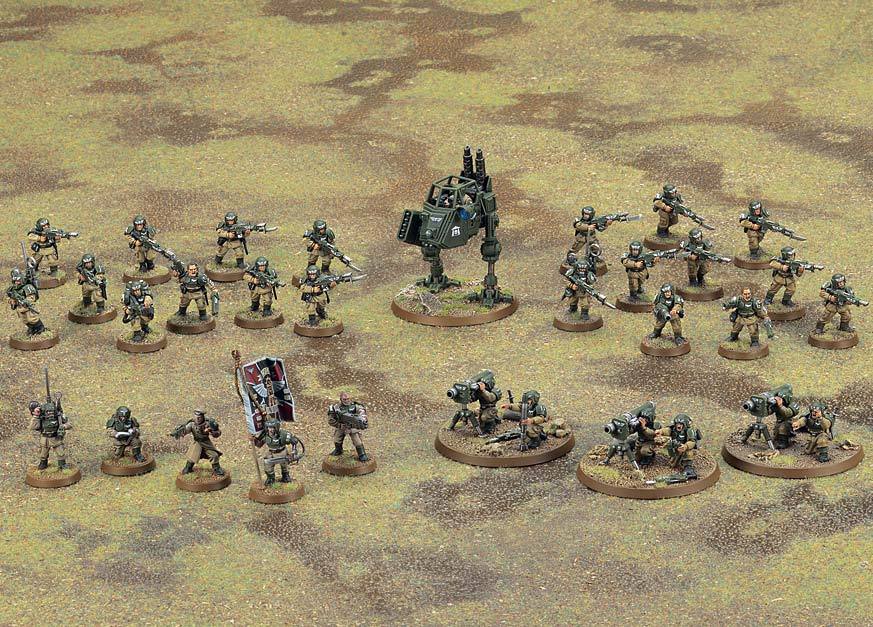 Games Workshop has put up the Cadian and Catachan Battleforce pictures on the Advanced Orders website. Check em out here:
Cadian Battleforce $95 USD
Catachan Battleforce $95 USD
~These are headed your way in the 16th of May. By the time you read this, most FLGS should have preview copies of the Imperial Guard codex, and the Valkyrie in store, so head on down and check out the cool!