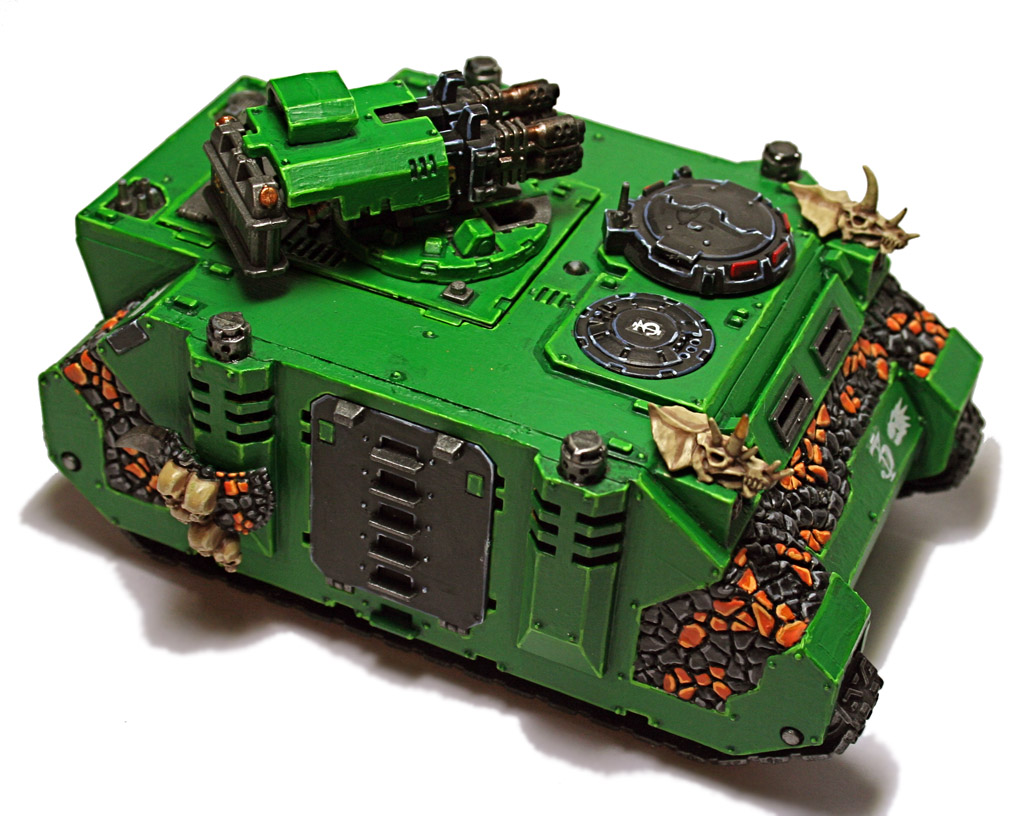 Alright folks. Everyone loves a Warhammer 40000 poll and today we have a juicy topic.
There are many schools of thought within the 40k community regarding the role of mechanized lists. Some say all infantry, while others say 100 mech is the way to go, while others advocate a hybrid. The pros and cons are many. Some advise mechanized lists for their protection and mobility, while others would rather have more offensive forces on the tabletop.
I want to hear what you think is the ideal ratio of mechanization you use in your own armies, and why you have built your army that way.
~For the purposes of this poll treat "mechanized" as not only APCs, but droppods, monoliths, Land Raiders, and the like. Lets hear WHY you use the ratios you do, as well as what army you play and why you think its the right choice for 5th Edition.
Poll, right hand column, ATTACK!