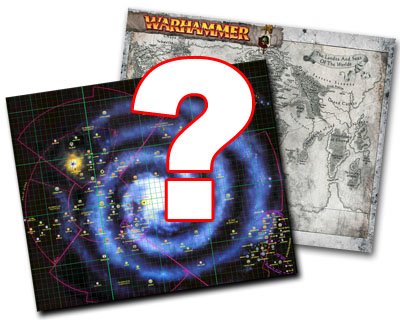 So we have all been hearing the vague whispers over the last month or so regarding a new race of some type being given the green light by Games Workshop.
We have been hearing more and more chatter on this one from various sources, with lots of contradictory info on who or what they may be. I'm not even sure what Warhammer system (40k or Fantasy, or both) is being discussed. The common themes of this talk are the following:
1) The studio was given the go ahead to wade into the new race (so we are talking about something that is years off)
2) The new race is non-human in nature.
~Super caveats on this one, but remember that we got early whiffs of Planetstrike over 2 years ago and folks said it would never happen. You all know the fluff and background of both systems. Who do you hope it is? I'm positive we will be hearing more on this one as time goes by.