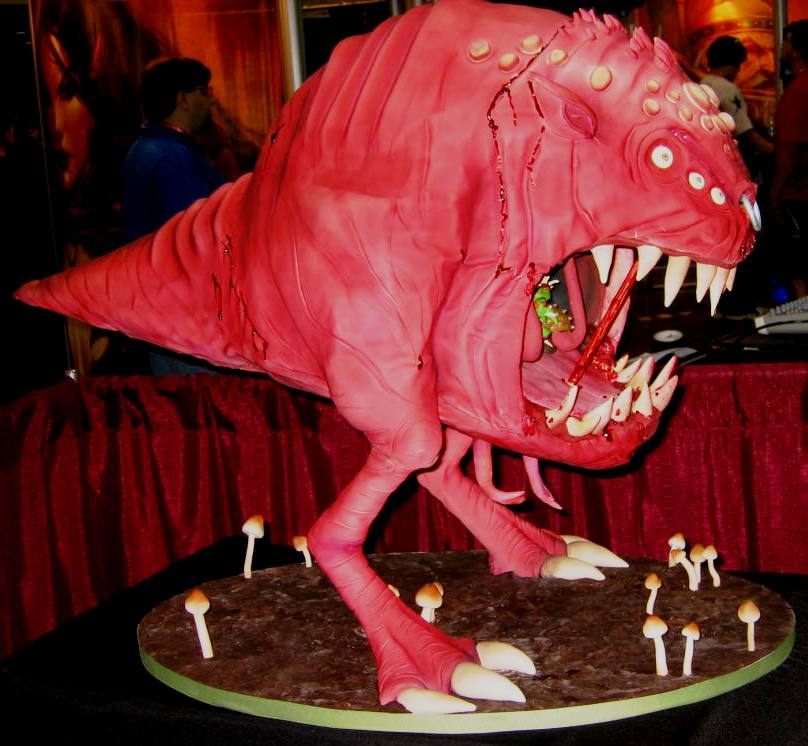 Well, Games Day Baltimore 2009 is now history and I'm sure there will be some excellent professional photographs appearing on the Games Workshop website within the next week or so. In the meantime, here are a few photographs of some of the cool game tables, costumes and select highlights of the day.
Great costumes were plentiful this year. The Tau Firewarrior was the winner of the costume contest after two run-offs against the Death Jester. It was a close one!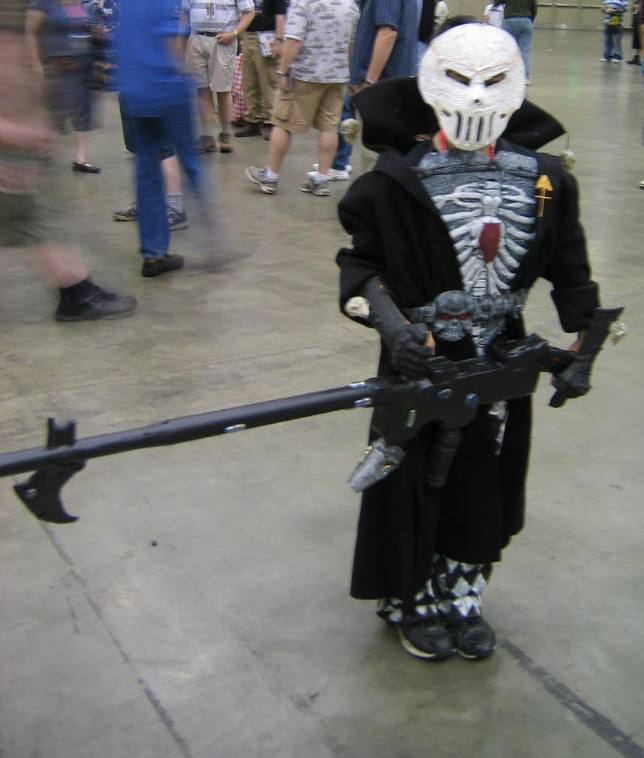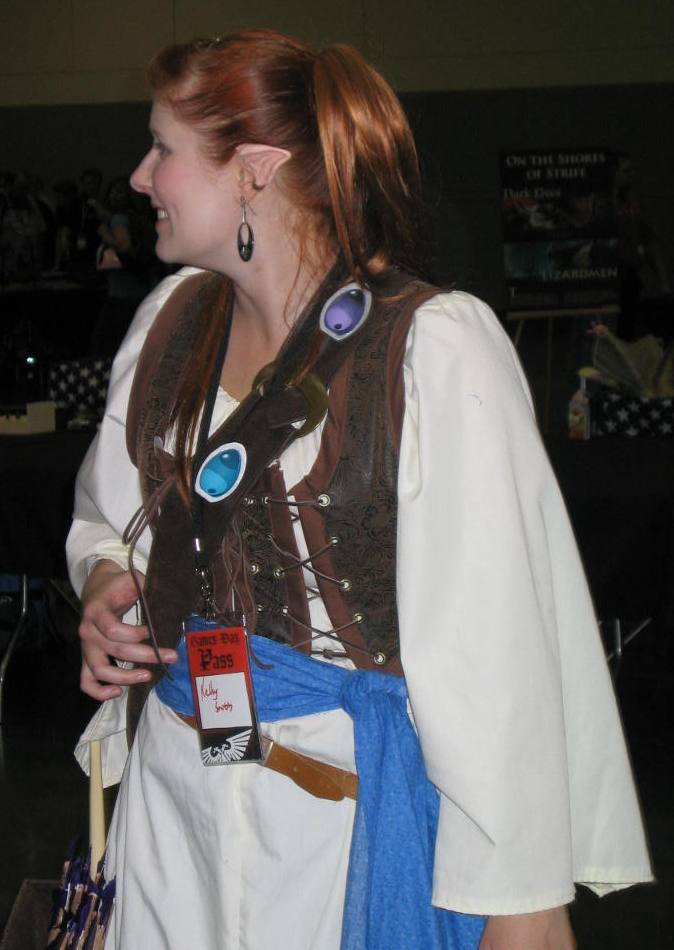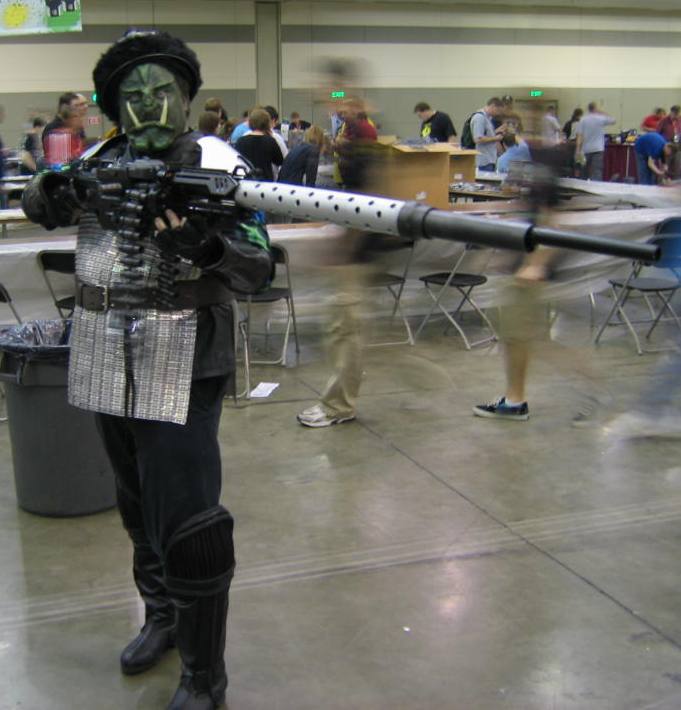 The Red Orktober model by Sabol. This thing is incredibly huge and amazingly well done, with tons of great interior detail and working lights. A few photos don't begin to do it justice, but here's a little peek at it inside and out: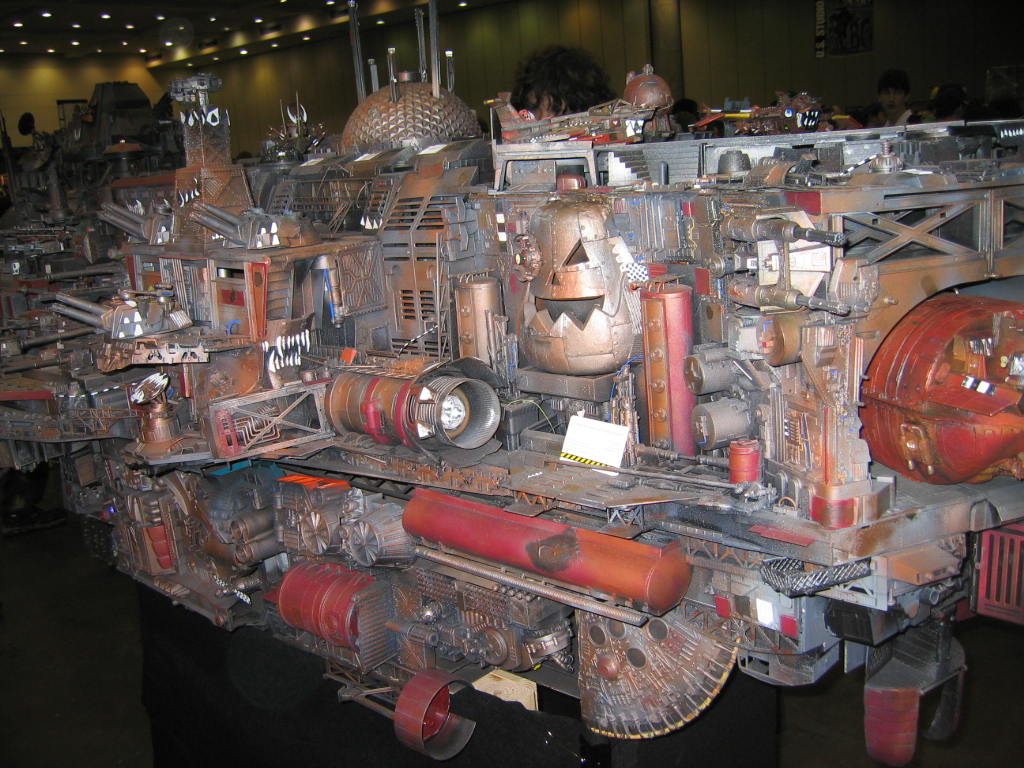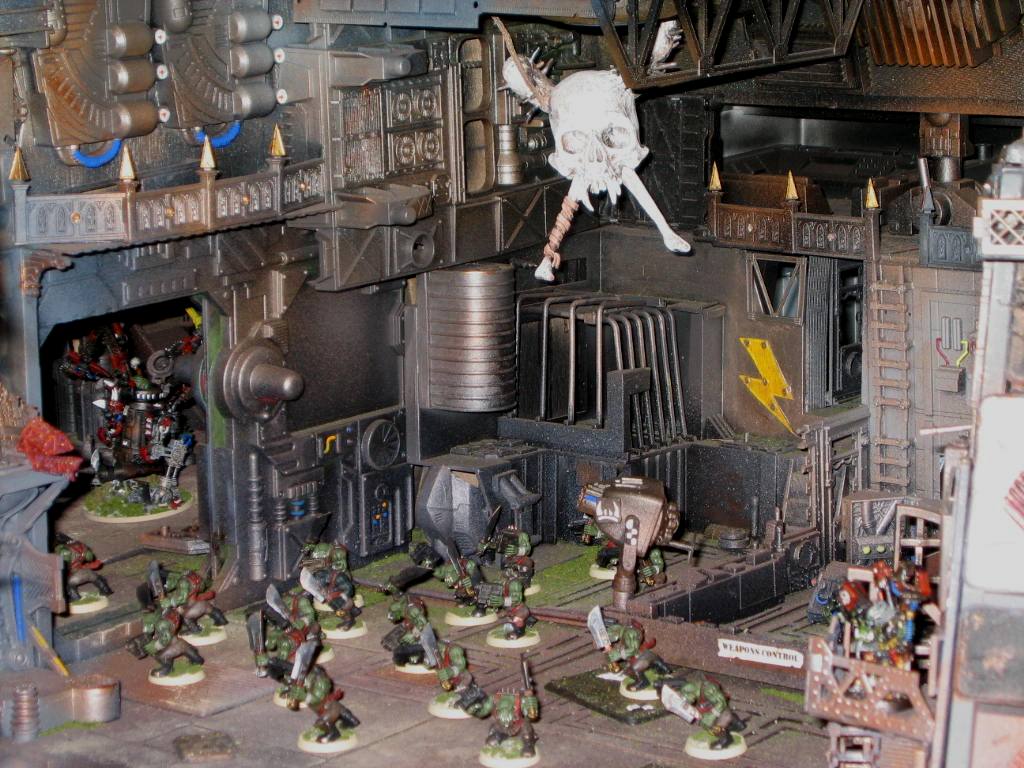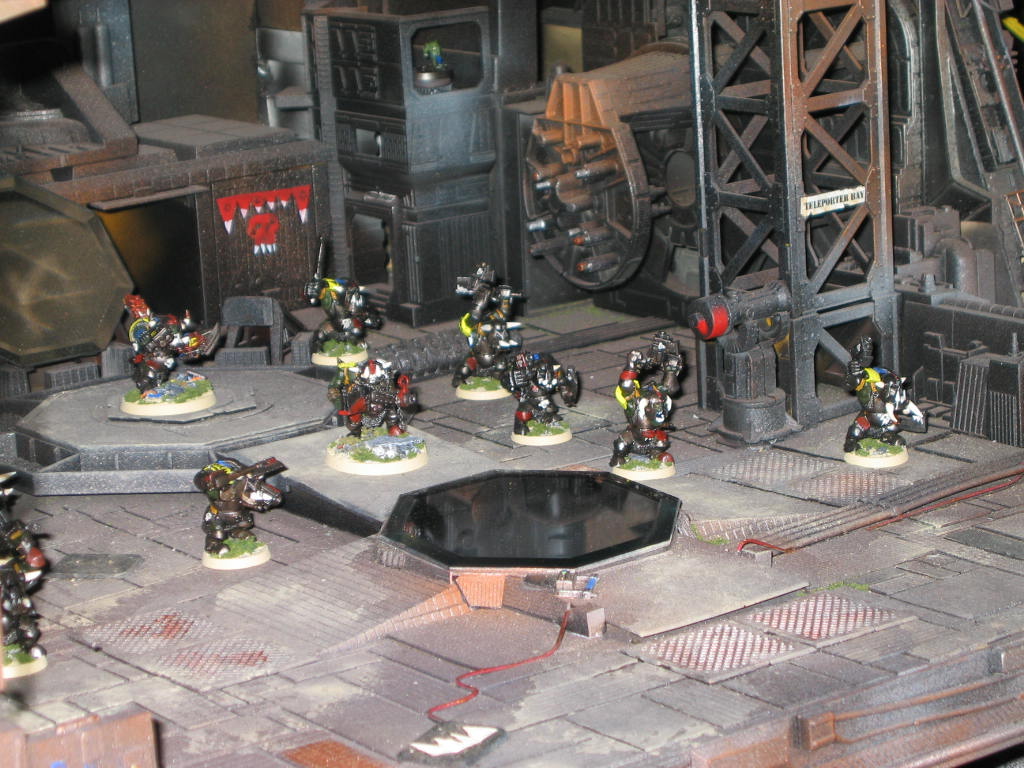 Two great looking model conversions from one of the club tables: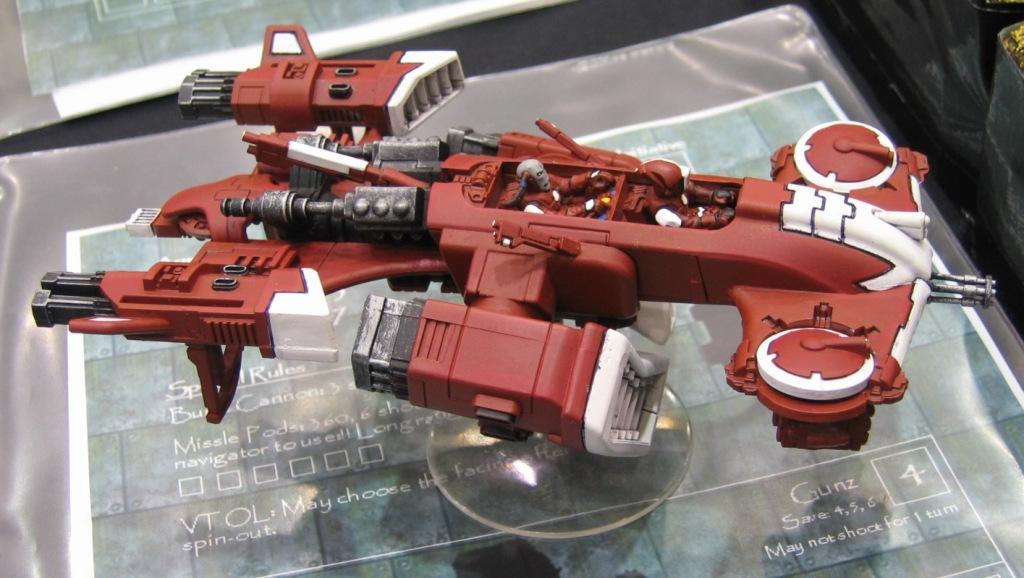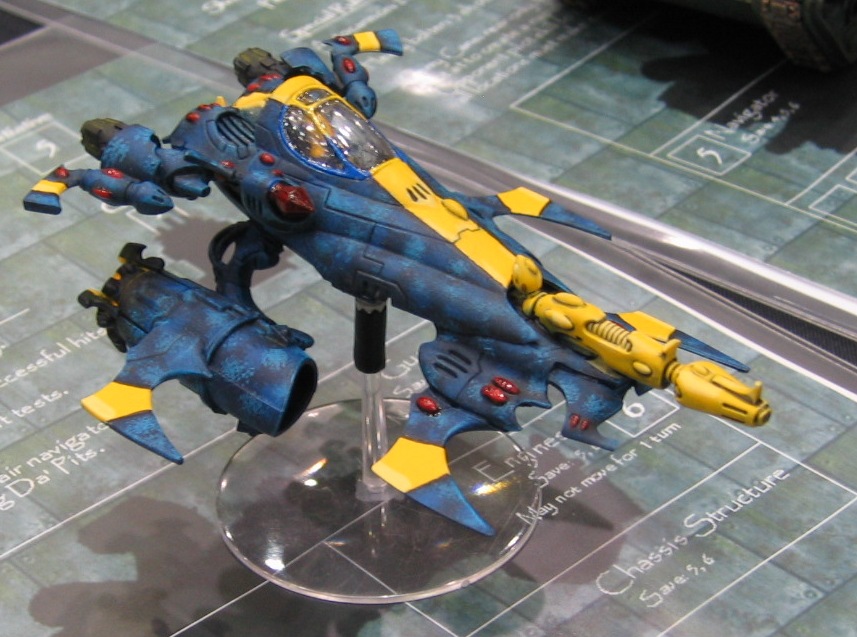 Ace Of Cakes provided this terrific Giant Squig cake: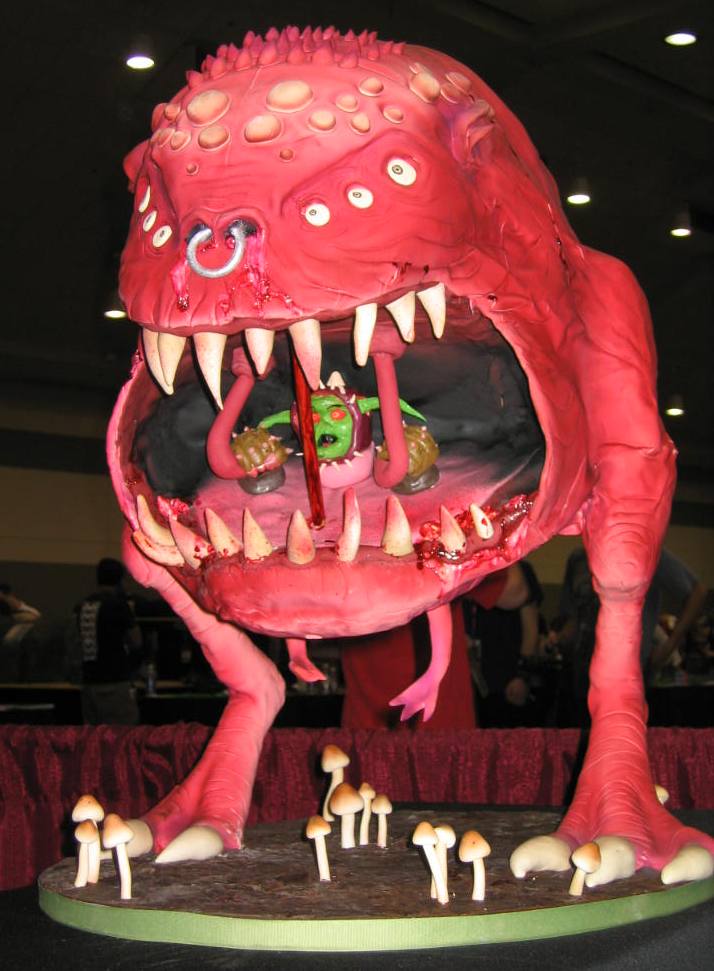 The poster for the 40K Big Game: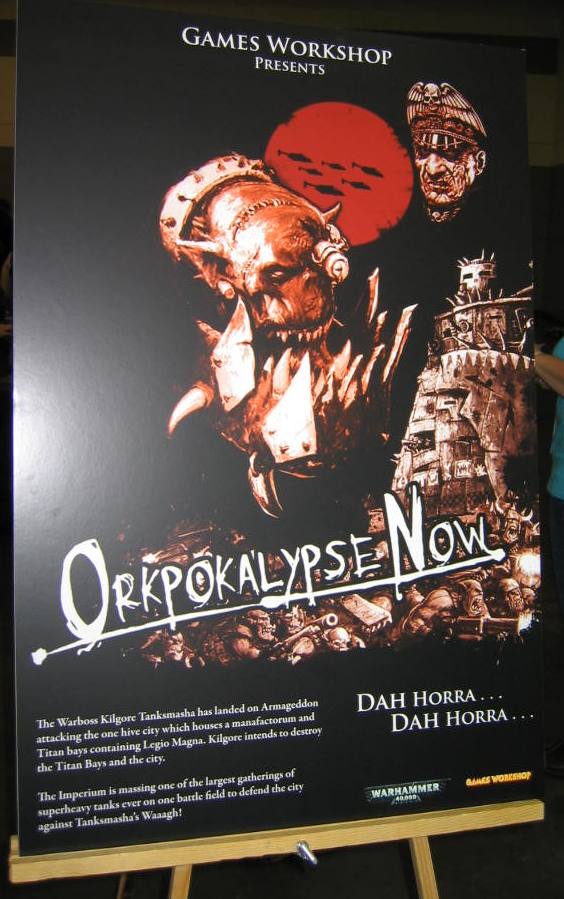 A gigantic Minas Tirith model built by one club. Not shown in the photo, the large Pelenor Fields battlefield in front of it.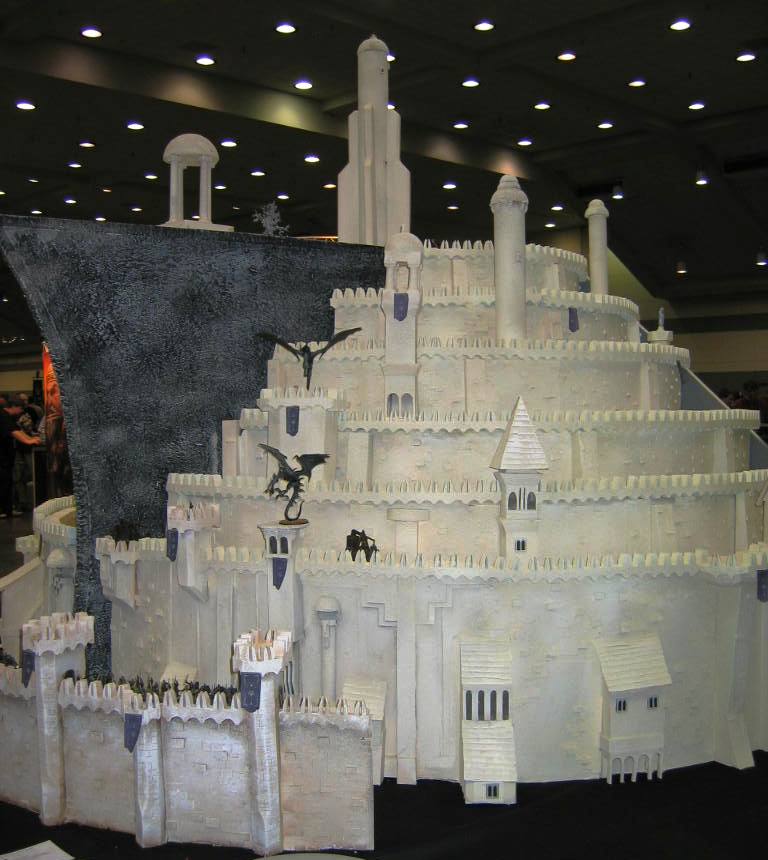 This club won the banner contest last year. This year they produced great looking tables for 40K and Fantasy as well as the terrific banner shown here near their 40K table and the Tau Firewarrior costume shown above.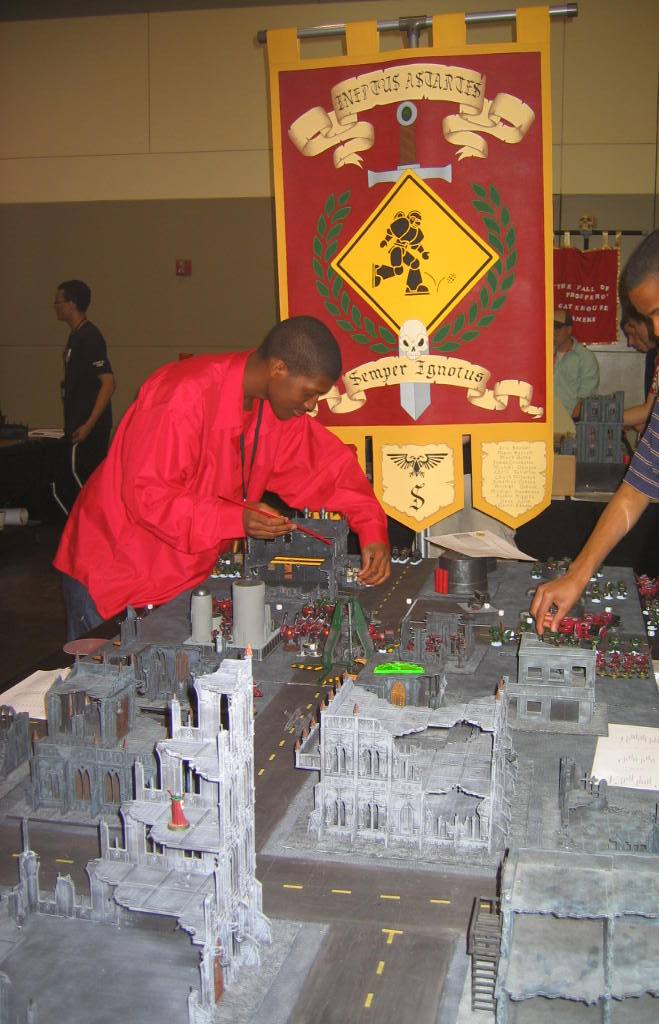 A club table featuring a detailed interior adventurescape: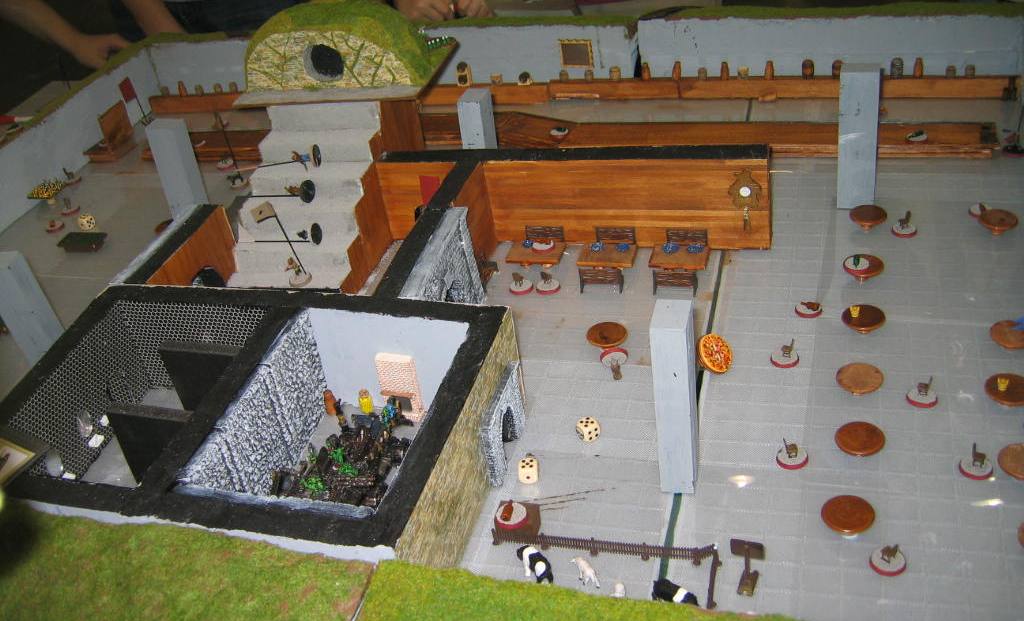 The Black Gate of Mordor by GW, complete with smoke effects: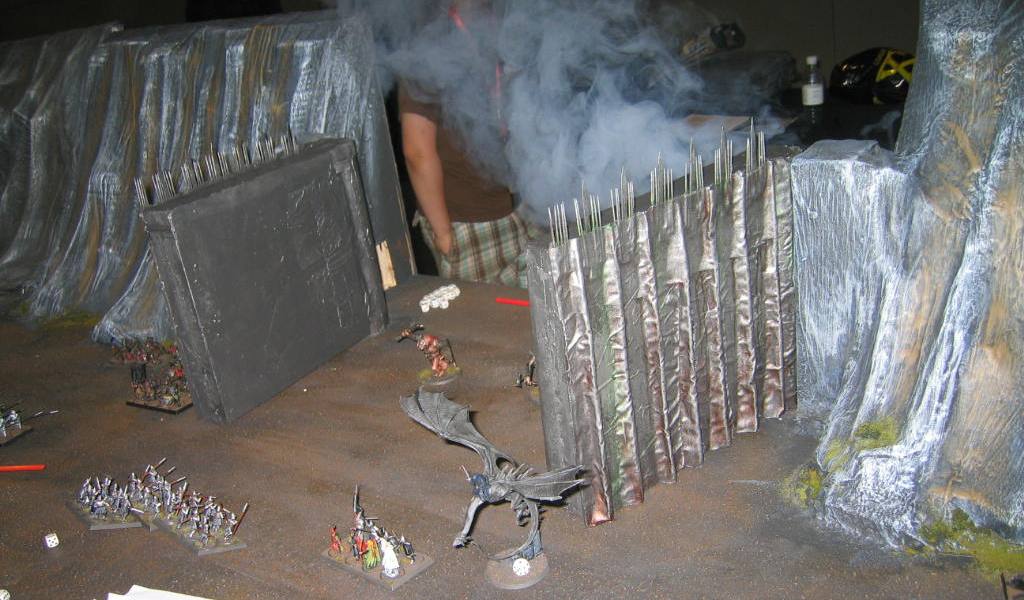 A "death race" themed club table: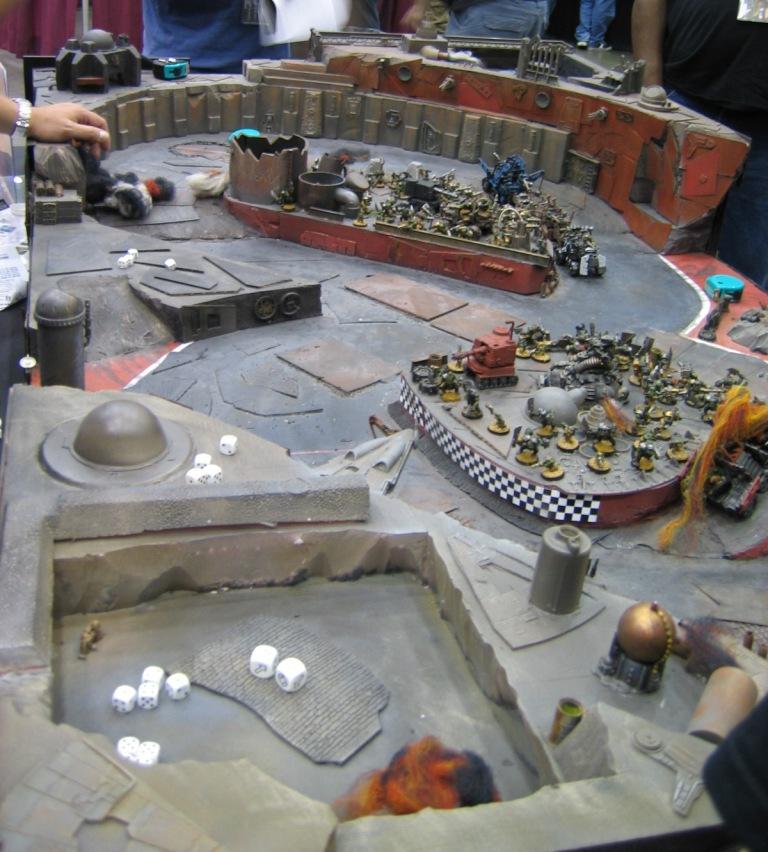 Check the GW website later this week for full coverage of Games Day Baltimore 2009. There will be pictures of the Golden Demon contest, Armies On Parade display and competition, and much more.
For those of you who took the time to stop and look at my collection display at Games Day Baltimore, thanks very much. I met a lot of really nice people, got some wonderful comments and I had a great time. I've been to every Games Day in Maryland since the first one in 1993, but this was my first time being part of the show. It was an exciting and memorable experience for sure. It took me and a few helpers more than an hour to both set up and pack up the huge amount of models I brought, but it was worth it. Special thanks to Dave T. and John S. for making it happen!