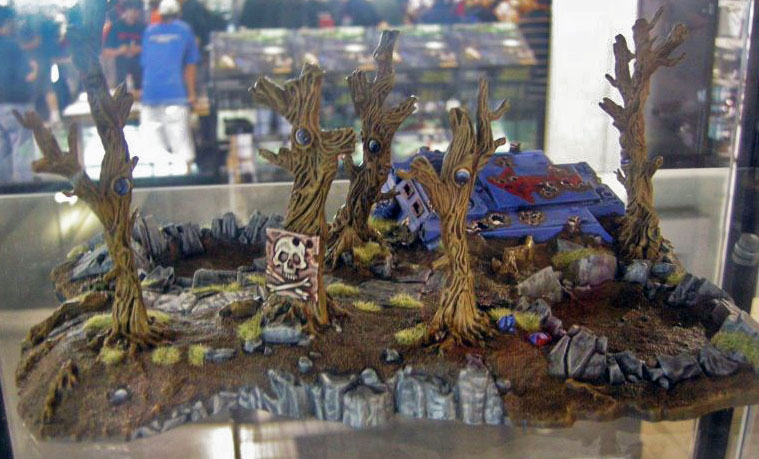 Intrepid Reader Paul G. snapped these pics of the upcoming large plastic battlescape at GD-Toronto.
It seems to be in the same rough size and category as the Temple of Skulls, but for 40k of course. You can see the underside of the piece has plastic ribbing for strength, and the piece is large based on the size of that wrecked rhino.
~It would hard to fit more than a couple on a single 4×6 board, but I coult certainly see an oversized apocalypse board having a handful for that blasted WW-1 theme. Pricing is rumored to be @$25 with an August release.