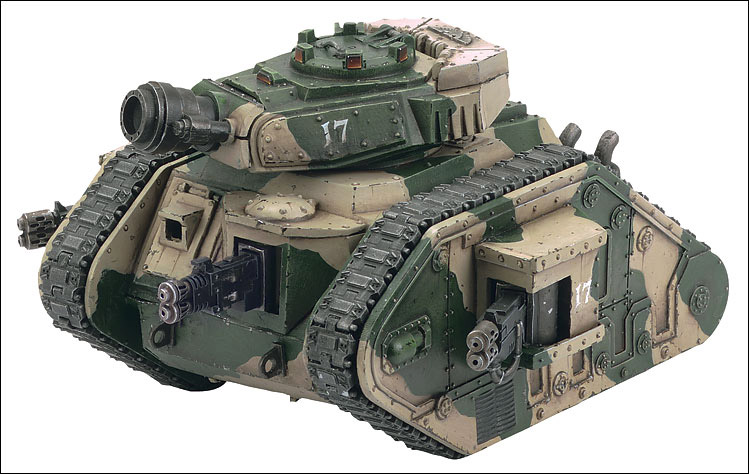 Yo Warhammer fanatics, look what's also coming to a tabletop near you!
That would be the new all-plastic kit for the Demolisher. It comes with all the parts to assemble as either:
-Demolisher
-Executioner
-Punisher
~Look for this kit alongside the new Hellhound in August. If you look closely you can see quite a few subtle changes to not only the turret but the hull as well. Perhaps the basic Russ chassis got a minor facelift to work with all the new vairants that are coming our way over the next few months.