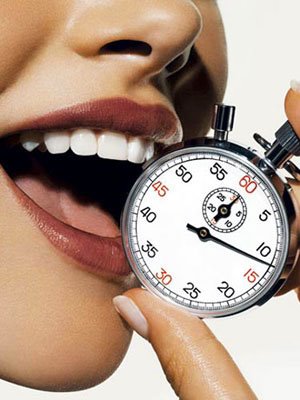 Good day cadets! Today we will be talking about speed of play, and how it can take a soft, weedy officer candidate, and make an Emperor's-Blessed, enemy-crushing, merciless Catachan Devil out of him. Lets get right to it. At ease!
Playing fast is one of the most important skills to master if you want to be a strong player. Here are some key reasons:
#1 You make more mistakes when you play faster. Mistakes mean that things don't go as planned, and you have to improvise more. This means you have more practice for when that missile immobilizes your Land Raider (after your opponent Stole the Initiative, of course), or all your Drop Pods scatter exactly away from their targets.
#2 You play more games in the same amount of time if you play faster. Playing more games is incredibly important for improving. You may not have the good fortune to have a wide variety of opponents and armies to fight against, but even playing twice as many games against your friend's Ultramarines will increase your ability to understand the game more fully.
#3 When you play fast, you develop your instincts. Almost anyone can calculate the odds, given time. Playing fast takes that time away, so you learn to trust your feelings. Like Luke, at the Death Star. Being able to decide which target to fire on, which objectives you can and cannot take, and where your opponent will break through your defenses are all matters best managed through instinct.
#4 Playing fast develops your focus. Playing fast eliminates the long pauses to think about what you're going to do after your opponent's turn. This teaches you to be thinking about what you are going to do while your opponent is playing, instead of updating your Facebook profile or whatever it is you might be doing instead. Keeping focused on the game is one of the pieces too many players do not have.
~I want to note that none of these suggestions are pointed at people new to the hobby, nor do I mean to criticize anyone for playing casually at a relaxed pace. All tournaments have time limits, so practicing to remove the fear of the clock is your friend.

Now your assignment cadets is to try to get in just 1 extra game the next time you head out to games night. If you normally play 1 game, try to get in 2; if its normally 2, try for 3. You will be pleasantly surprised how quickly you will learn to hone that killer instinct once you get in the groove of playing fast and aggressively. It also has the effect of flustering opponents who are often taken aback at seeing a quick bout of activity upset thier well-laid battle plans. Flustered players make mistakes… What say you?