These are two minis I converted and painted more out of fun than anything else. As much as I love my Thousand Sons, I enjoy the conversion/painting possibilities for Slaanesh characters even more.
For these two models, representing a Slaanesh Lord with the Blissgiver on a daemonic steed, and a Slaanesh Sorcerer with wings, I hit up the Warhammer Fantasy Slaanesh character models. The Lord is a combination of the Fantasy Slaanesh Lord with Steed boxed set, while the Sorcerer is a combination of the Fantasy Slaanesh Champion, the helmet from the Lord box, and some wings I had in my bits box (Fury wings or something similar work just as well).
Each model has a shield permanently attached to the left hands, which can either be replaced with a chaos marine gauntlet, or filed off to look like a wrist guard like what I did.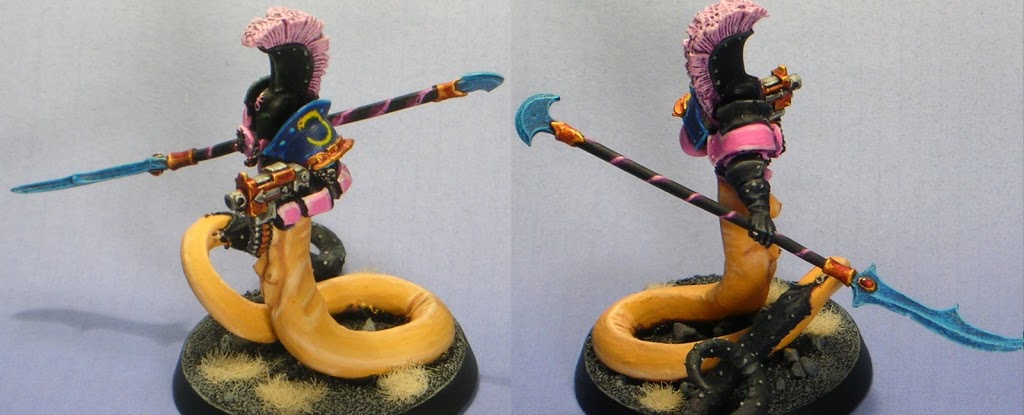 The Lord required a little bit of extra modeling, and was based off a similar conversion from a friend of mine up in Dallas. I had to cut the top section of the snake down and file off part of the back to make the upper torso fit without looking out of place.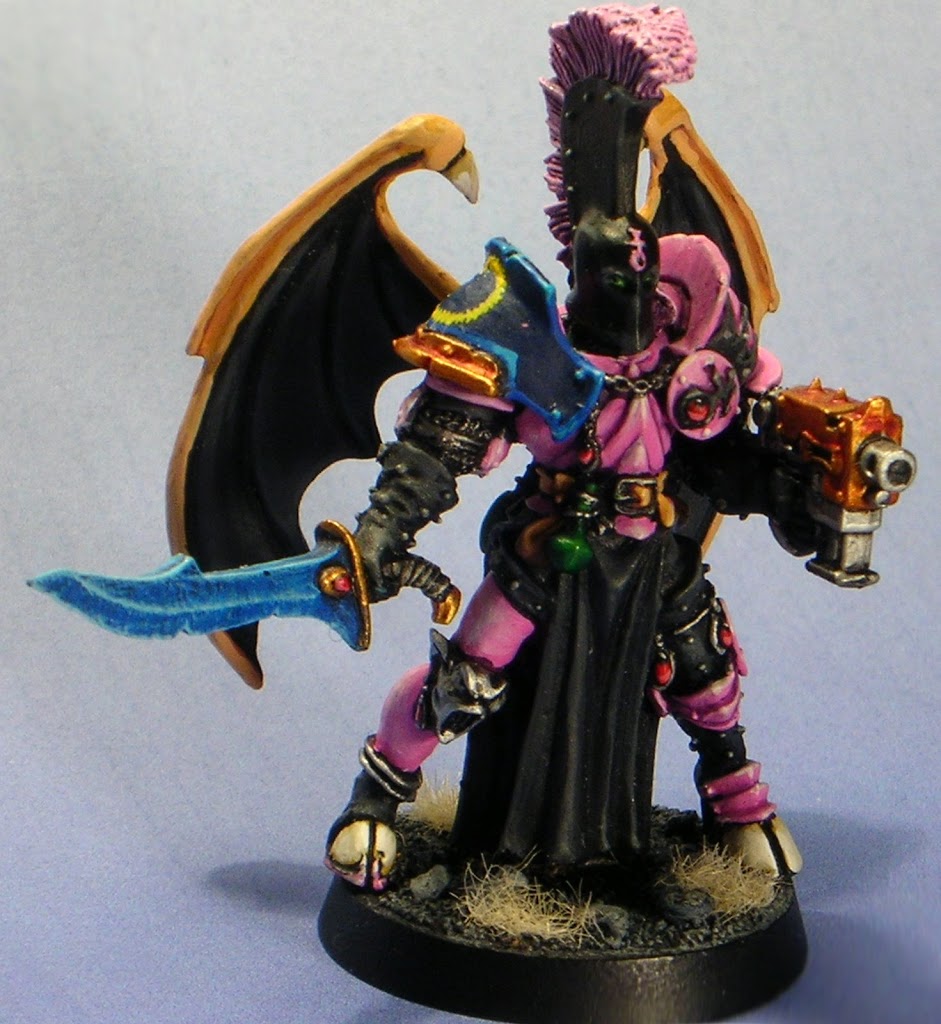 As for the paint scheme, I tried as best as I could to emmulate an Emperor's Children color scheme with what little Tentacle Pink I had left. In order to allow them to better fit into my Thousand Sons army, I painted one of each of their shoulder pauldrons blue with the yellow serpent.
~ If anyone else has any Slaanesh character conversions for 40K or Fantasy, we'd love to see them, so feel free to post a link!