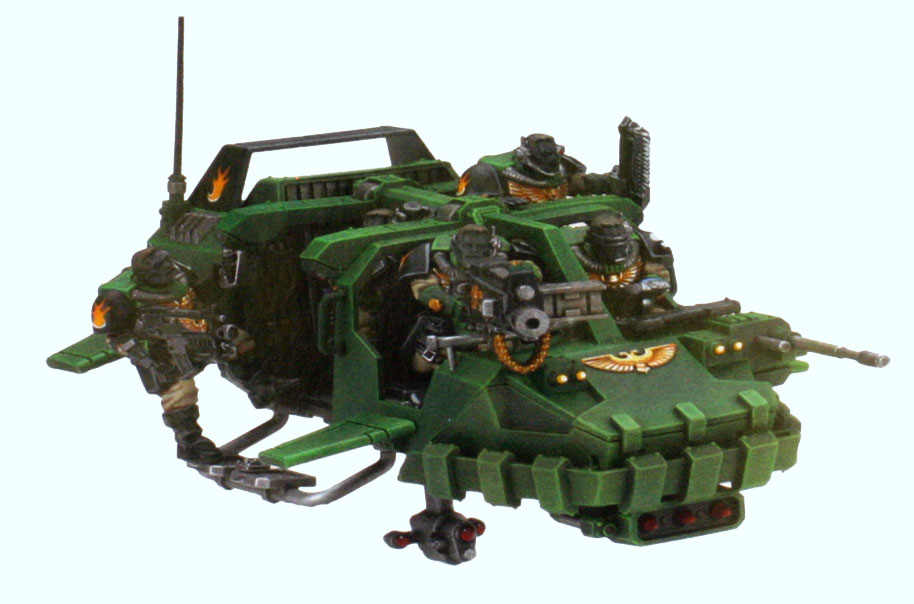 Hi guys, on this hot summer Thursday we have several little tidbits for you:
Planetary Empires Release Date
We have seen schedules with August-15 as the ship date for Planetary Empires. Look out for it.
Land Raider Crusader Sprue
This accessory sprue from the LR Crusader kit will be offered as a standalone piece on August-1st. With it you can do such cool things as convert Crusaders of course, as well as start to crank out all those twin-linked assault cannon Razorbacks the Space Marine codex has been tempting you with.
Crashed Aquila Lander Kit
This classic wreckage set from the 4th Edition boxed set makes a reappearance on August-1st
~It sure seems that Planststrike's launch window is surrounded by a bit of scenery, wreckage and other tabletop window-dressing doesn't it?
In other more important news, you will notice the top picture. Now flip to p.111 of the Space Marine codex. That's now 2 pictures of the "new" Salamanders skin color. Guys, they are black. Not cool Terran-African black, but creepy charcoal-black… I just thought all you painters should take note. 🙂