Hi Guys,
Badab is merely days away, and we are working on proofreading. For all you guys salivating for some Badab-era fun, here is a look at one of the more challenging paint-schemes to ever grace a tabletop. I present…
Captain Minos and the Minotaurs. This is a space-based chapter that led an epic hunt for their arch-rivals – the Lamenters. I hope you find them to have some cool background and rules, not to mention possibly a serious challenge for any 40k painter.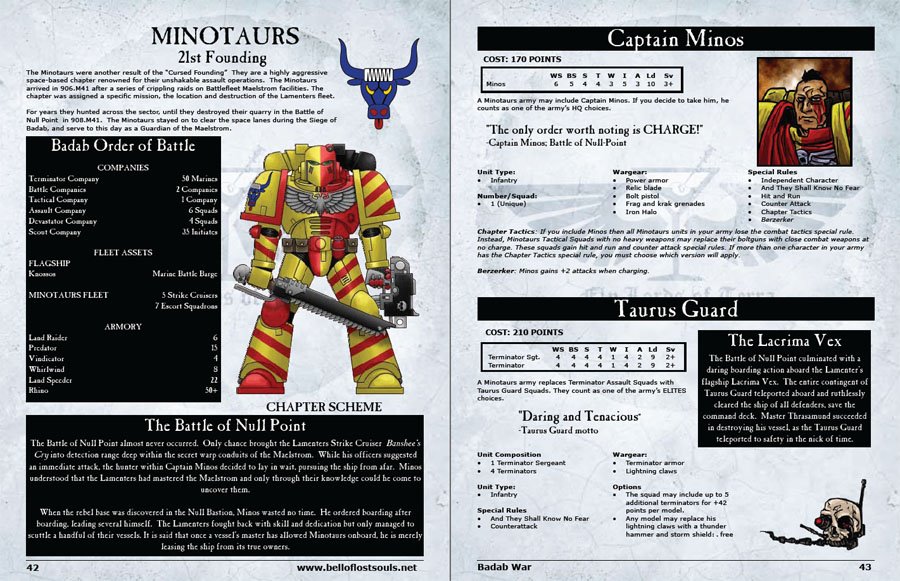 ~Enjoy and by all means comment away. You can expect something along this format for each and every chapter in the Badab War, along with a detailed history, tons of color plates, maps, and a full 4-part branching campaign that allows you to change the history of the conflict as either Rebel or Imperial forces.