40K SNEAK PEEK: Hellhound Sprues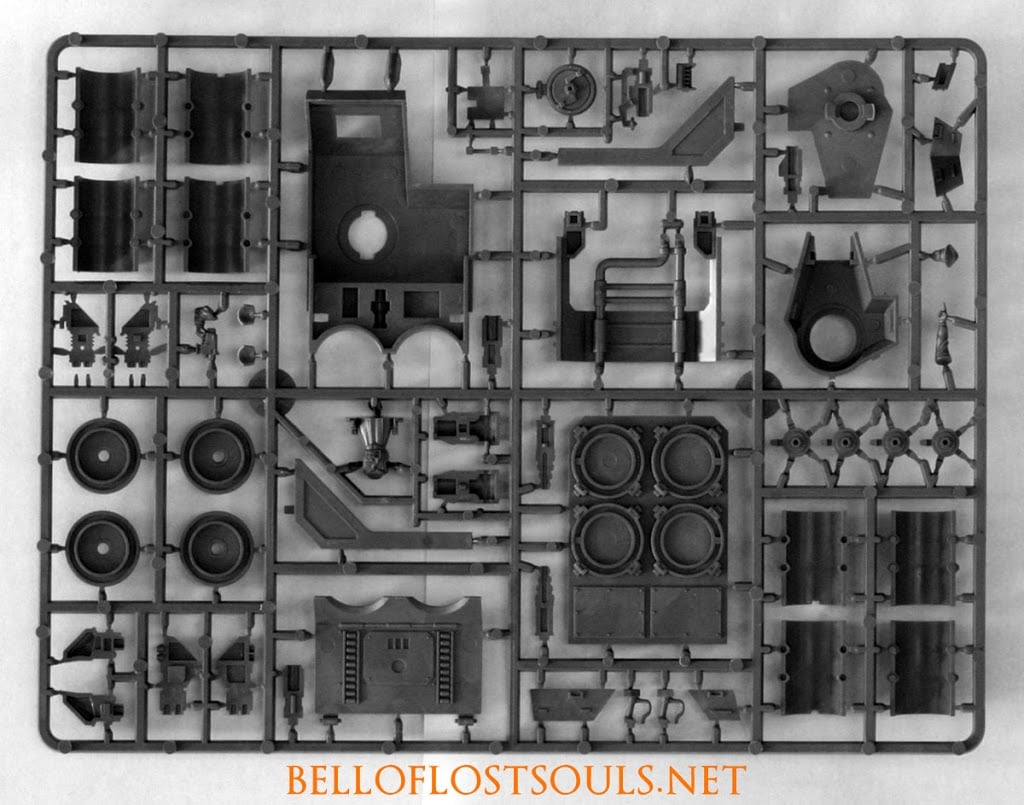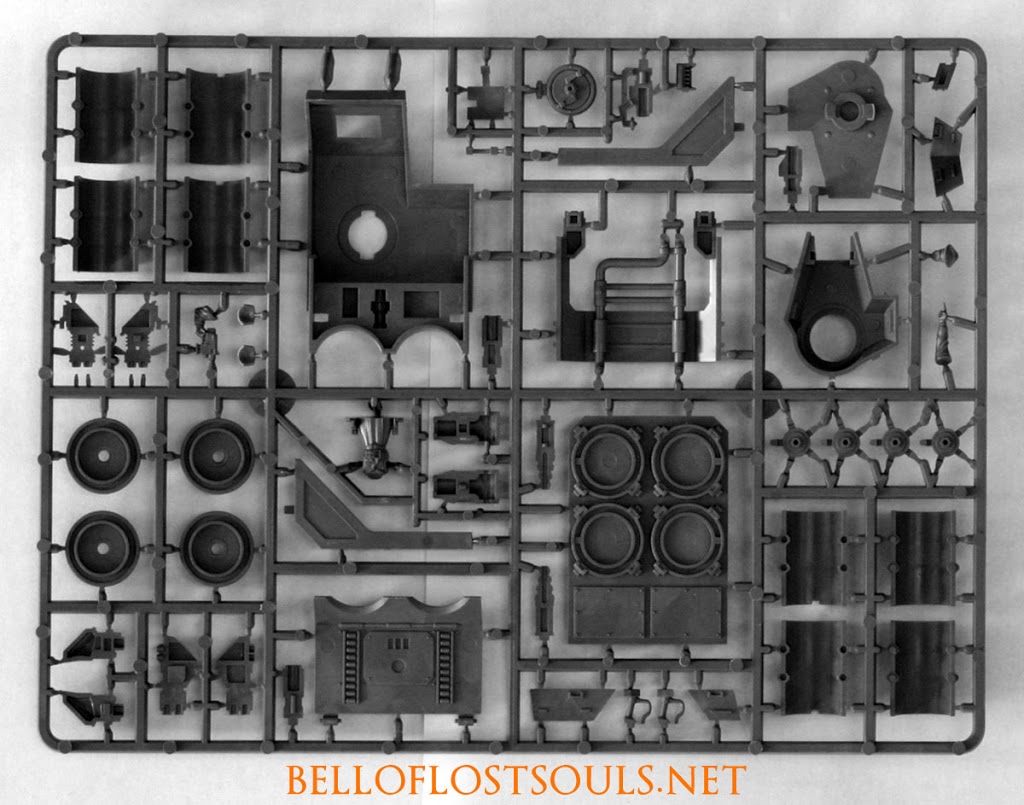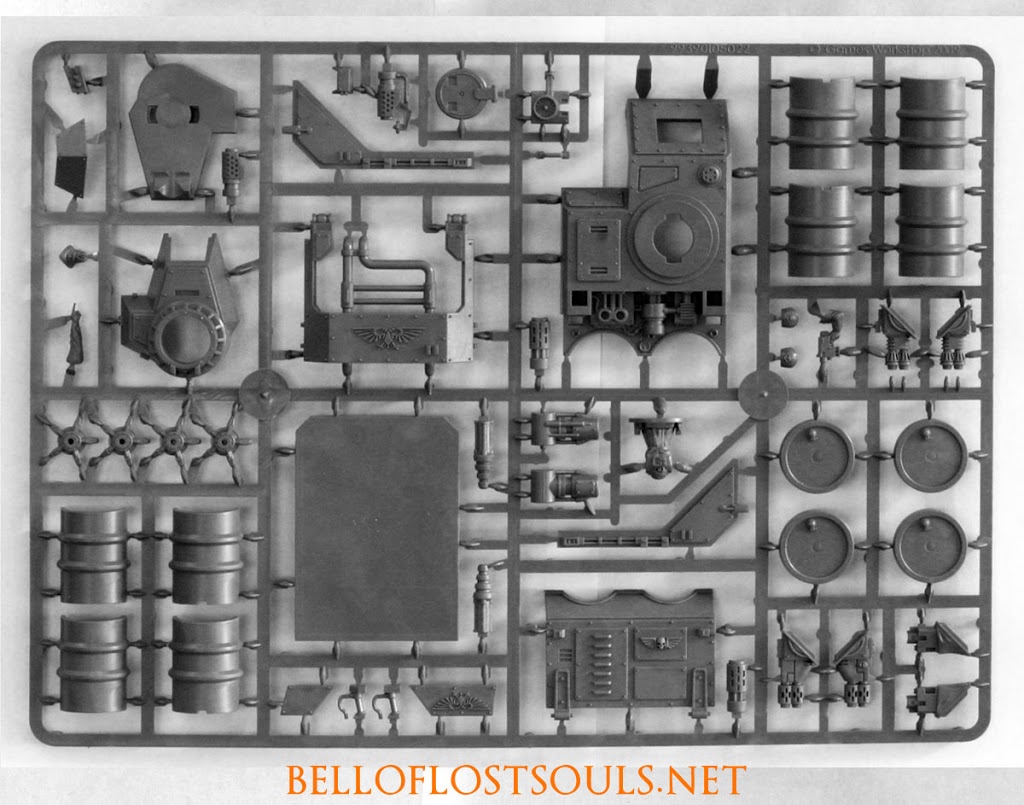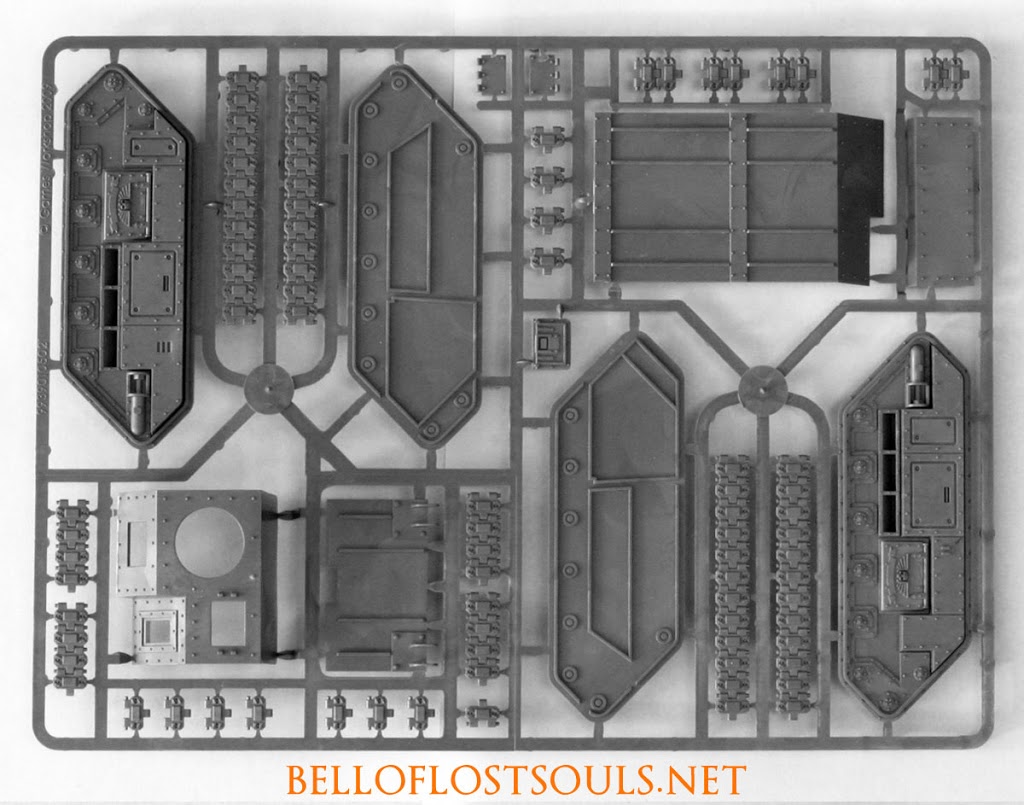 Following up on the Demolisher sprues, you Imperial Guard treadheads will love this. Here we have 4 sprue shots of the new Hellhound combo kit.
As with the new Demolisher kit, i find that that this is a lot more than just some minor modifications to the ancient hybrid metal-plastic Hellhound, but an entirely new chassis. Check out all the side-hull panels and base turret differences, along with that cool fuel tubing atop the chassis and the quad tanks inside the main hull, behind that hinged rear access door. This kit allows the building of all three Hellhound/Banewolf/Devildog options.
~I'm think those side panels and tracks may be the future Chimera, but time will tell. Enjoy guys. This is due out in August.