Just a small Epic post today to shout out to Evil & Chaos, whose scratch-build work I found in my travels around the internets.
E&C decided to make a Malcador tank for Epic because GW hasn't. Check it out below.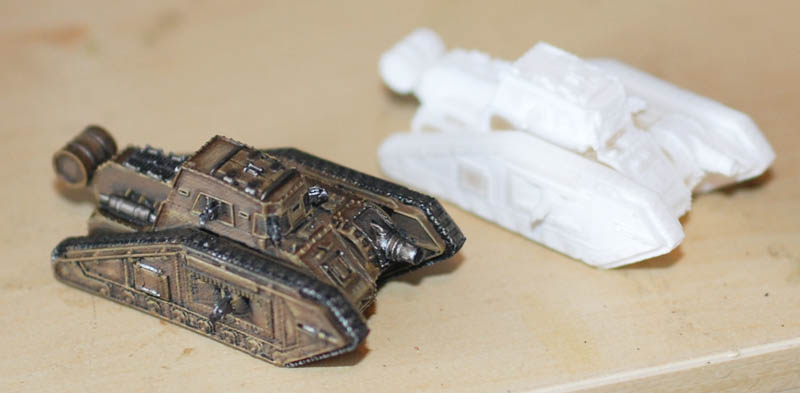 It's just 3.5cm long–but that's 3.5cm of pure, unadulterated Awesome.
Here's the Malcador again with some other Epic units for comparison: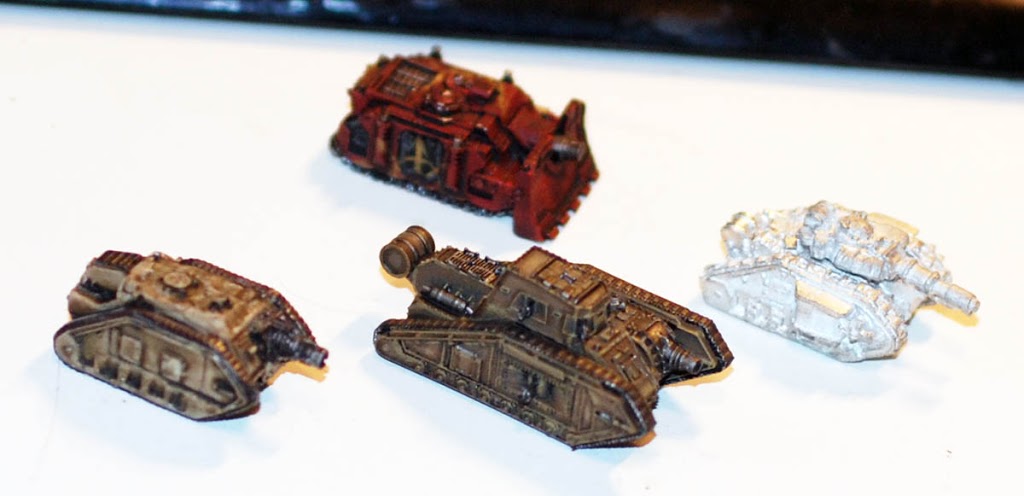 Great detail. Particularly when you compare E&C's work against the 28mm scale version by Forge World (see below), you start to appreciate the mad skills the guy is flaunting.