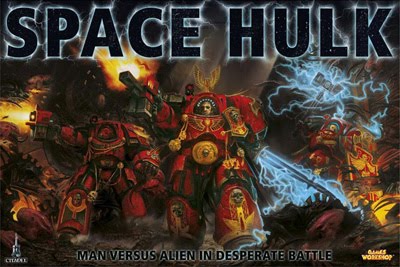 Hi guys,
Space Hulk is almost upon us. Stockists should be selling it on September 5th, and we have heard from various folks who have already recieved their advanced orders from GW directly.
Expect a full Space Hulk review on BoLS soon, as we have had a nice long time to sit down with a promo copy and played it inside and out.
There are a couple of folks out there who are not waiting, and already working on some great items to enhance your Space Hulk experience.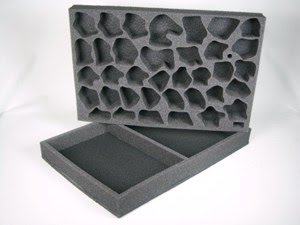 Battlefoam Space Game Foam Kit
First up is Battlefoam, who has a fancy 2 part Space Hulk insert. The first tray has custom cut foam to hold each individual Space Hulk figure securely, while the second tray holds all the tiles, dice, and other playing pieces.
The coolest part is that both trays fit inside the Space Hulk box, so there is nothing additional to carry. You can grab it from Battlefoam here.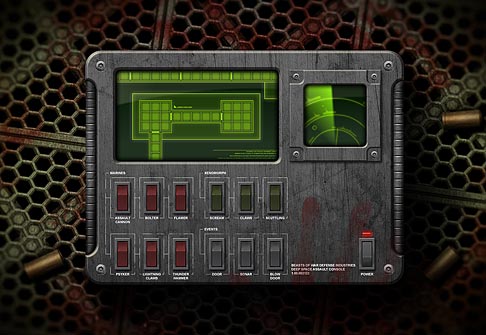 Beasts of War Deep Space Assault Console
Those fine chaps at BoW have cooked up this little program that is sure to liven up your Space Hulk games. It is a free download that adds just the proper mix of background sci-fi sound effects, and claustrophobic terror to your games. For best results use this in a dark room with copies of Alien running on the TV. You've been warned. Grab the free download here.
~Who's chomping at the bit for Space Hulk? I know the Broodlord model is my personal favorite, and sure to displace the current metal "singing broodlord" to the dark recesses of my gaming closet for a long time to come. Lets hear what has you most excited about the return of this cherished classic boardgame.